I'm primarily a value shopper. Naturally, I wondered what is the cheapest electric scooter on the market today.
Surprisingly, even though electric scooters are considered to be expensive by many, there are a lot of very affordable options. The competition for the world's cheapest electric scooter is brutal.
After a lot of research, I've found the answer to what is the cheapest electric scooter today, and it may surprise you.
What is the cheapest electric scooter?
The cheapest electric scooter that adults can use in 2020 is Voyager Ion. It costs only $189.99. The cheapest electric scooter for kids is the Razor E90 Core, priced at $97. With a weight capacity of 120 lbs / 55 kg, it's only meant for kids and can't be used by adults.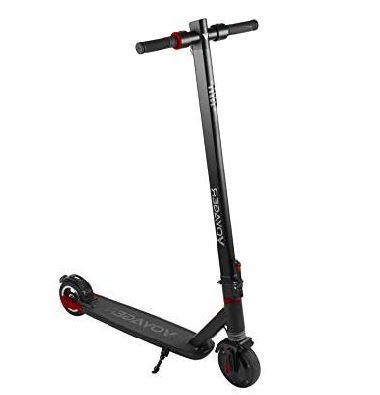 You can find the Razor E90 Core on Amazon, and the Voyager Ion at the Voyager store in the US and Amazon Canada for Canada. You can also check out the full review of the Voyager Ion as well.
The cheapest electric scooters for adults, all under $250, are:
Voyager Ion – $189
Swagtron Swagger 2 – $197
Swagtron Swagger 3 – $219
Viro Rides – $228
RND M1 – $228
GoTrax G2 – $229
Razor E300 – $239
Swagtron Swagger – $239
GoTrax GXL Commuter – $248
Kugoo Kirin S2 Mini – $249
Swagtron Swagger Pro 3 – $249
When it comes to electric scooters, you shouldn't assume that cheap means low quality.
Still, it will probably not mean the best model ever. Read on to learn how to get the most value for the least amount of money.
What is the best cheap electric scooter?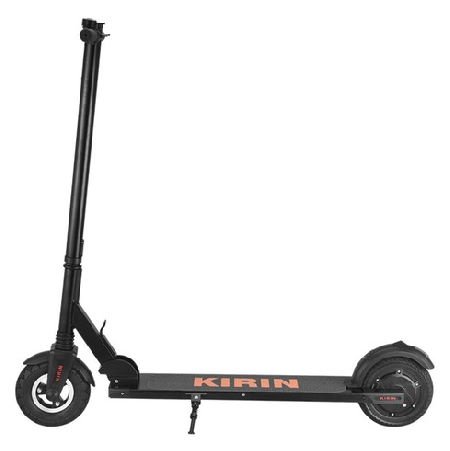 First, we need to define what "cheap" will mean. I did a full case study on electric scooter prices, and the data suggests that any scooter under $400 should be considered cheap. Most of the cheap models are priced at above $300.
Let's take it a step further, and say that cheap scooters are those under $300. If cheap means less than $300, what is the best cheap electric scooter?
The best cheap electric scooter today is the Kugoo Kirin S2. It costs only $254.99. For that price, you get a scooter battle-tested by many owners, solid performances, great portability, and even a water-resistance rating of IP54.
The Kugoo Kirin S2 is right at the border between an adult and a kid scooter. Often times, it is advertised as a kid scooter, but with a weight limit of 265 lbs / 120 kg.
Besides this scooter, there are a few other models that are great for when on a tight budget.
What are the best cheap electric scooters?
The best electric scooters for adults under $300 are:
GoTrax GXL Commuter – $248
Kugoo Kirin S2 Mini – $249
GoTrax XR – $299
Voyager Proton – $299
Swagtron Swagger 5 – $299
These are all pretty solid models for their price range, all coming from established budget brands.
They can be great commuting, lightweight options, which can last you a long time. You will not get racing performances with some of them, but they will do the job of reliably take you from point A to point B.
My recommendation from these models would be the GoTrax GXL Commuter. It has the best track record out of all of the 5 scooters on this list. It was designed specifically to be a strong budget commuter, which is what a lot of people need. Coming from a popular brand, this scooter is great value for money in my opinion, and a great alternative to the Kugoo Kirin S2.
Where to buy the GoTrax GXL Commuter from?
---
Canada
Probably the only place besides Amazon that can deliver this scooter to Canada is the
Canadian Amazon
listing.
---
UK, Europe
If you live in the UK, or another European country, you can find this scooter at
Amazon UK
listing.
GoTrax GXL Commuter Specifications
| | |
| --- | --- |
| Top speed | 25 kmh |
| Top speed | 15.5 mph |
| Range | 19.3 km |
| Range | 12 mi |
| Motors | single hub BLDC front-drive |
| Power | 250 W |
| Battery | 187 Wh, 36 V |
| Charging time | 4 h |
| Ingress protection (IP) | IP54 |
| Weight | 12 kg |
| Weight | 26.5 lbs |
| Weight limit | 100 kg |
| Weight limit | 220 lbs |
| Tire size | 8.5 in |
| Tire type | pneumatic |
| Tire pressure | 50-75 psi |
| Foldable | yes |
| Foldable handlebars | no |
| Seat | no |
| Trunk or basket | no (customization possible) |
| Build material | aluminum alloy |
| Terrains | urban |
| Brakes | dual, front electronic regenerative + rear disc |
| ABS | EABS |
| Shock absorbers | no |
| Lights | headlight + brake lights |
| Control | Digital display |
| Speed modes | 2 |
| Cruise control | yes |
| Keys | no |
| Alarm | no |
| App | no |
| Warranty | 30 day return, 90 day warranty |
| Folded dimensions (L * W * H) | 99 cm * 43 cm * 36 cm |
| Folded dimensions (L * W * H) | 39 in * 17 in * 14 in |
| Unfolded dimensions (L * W * H) | 99 cm * 43 cm * 108 cm |
| Unfolded dimensions (L * W * H) | 39 in * 17 in * 43 in |
| Deck to handlebar height | 97 cm |
| Deck to handlebar height | 38 in |
| Adjustable handlebar | no |
How much do electric scooters cost?
In the full case study on electric scooter prices, we answer a lot of questions related to the prices of electric scooters, and the value they provide.
While electric scooter prices are subject to frequent changes, the average electric scooter price across all models is usually between $1100 and $1300. Today, electric scooters cost $1194 on average.
That average is on every single electric scooter model.
It may be less representative of what you would find in the real world though, since a lot of the most expensive scooters skew the average up, and they are not very common.
How much does a good electric scooter cost?
We can say that a good electric scooter has the following properties:
a minimum of 15 mi / 25 km of range
top speed of 15 mph / 25 kmh or more
at least 300 Wh of battery energy storage capacity
motor power of 300 W or more
has at least some water protection and an IP standard
it is tested over time by many users, or is produced by an established manufacturer
With those criteria in mind, we can answer exactly how much does a good electric scooter cost.
On average, good electric scooters cost $1094. A good electric scooter will cost more than $550.
Is it worth buying an electric scooter?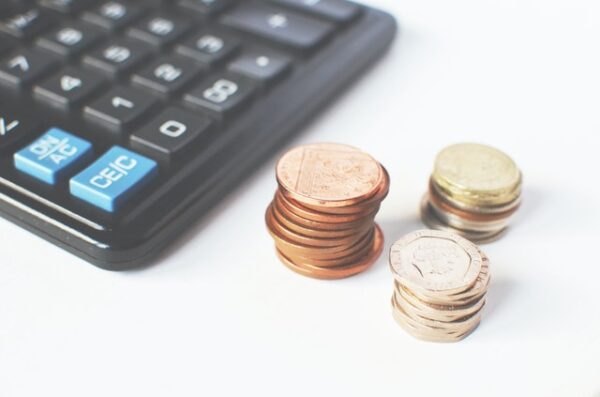 Electric scooters are an amazing investment. They will significantly cut down your transportation costs, sometimes even to a third or a quarter of what you're spending now. The typical electric scooter will pay itself off in transport savings the first year.
In the long run, your electric scooter will save you a lot of money. On average, you can expect savings between $400 and $700 every year.
Charging your scooter is dirt-cheap. It's almost like you get to ride your scooter for free. I do full research on the cost of charging your scooter in the complete guide. In almost every country in the world, fully charging a medium-priced scooter costs under 3 cents during off-peak hours.
Even the mediocre scooters today have ranges of 18 mi / 30 km, which means you can ride that much for $0.03.
Compare that to your average car, which spends about a gallon of gas to cover the same distance. That's between $2 and $5, depending on the time and where you are.
That brings us to the following conclusion:
Electric scooters are at least 60 times more cost-efficient than a car!
While the price of public transport tickets is around the same as a monthly payment of an electric scooter over one year, the electric scooter is a much safer, cleaner, and far more flexible means of transport.
Plus, at the end of the year, you keep your scooter, which means the expenses stop there.
Without a doubt, electric scooters are a great investment.
Do electric scooters last?
You can safely expect even the cheapest scooters to last at least 1 year at the very minimum.
Of course, sometimes you may get a faulty product. Luckily, pretty much all the brands will replace your scooter if it has arrived with a defect. I haven't seen a brand that doesn't offer at least 6 months warranty on all parts, with most offering at least a year.
So, even in the worst-case scenario, which is pretty rare, you will be covered for a whole year.
The medium-priced scooters, on average, should last 5 years or more. A lifespan of 3 years is considered the bare minimum.
High-end, expensive scooters may last for decades.
---
Want to get cool tips, exclusive discounts and promotions, and unseen scooter hacks? Join
Scooter Secrets
.
---