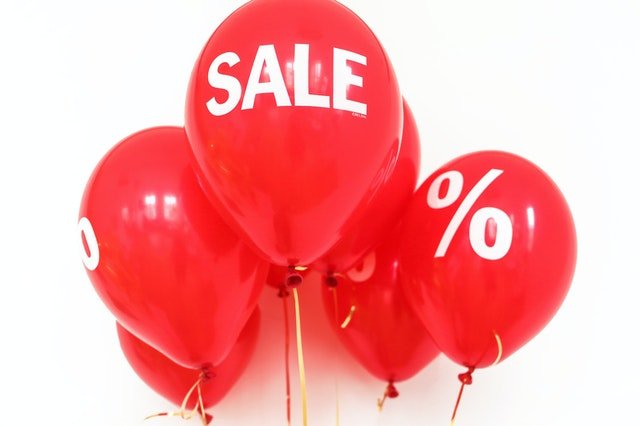 This is a complete list of all the ongoing discounts, promotions, sales, and coupon codes you can use to save some money on electric scooters, and products related to them like their accessories, customizations, and spare parts.
The holiday season will soon be upon us. That's great news for current and potential electric scooter owners, as we can expect tons of big, authentic discounts and great products on sale.
EScooterNerds cooperates with the best brands in the electric scooter industry to bring you the best prices possible. By following the links on this page, you will take full advantage of the rewards, offers, bonuses, and discounts available. When there are coupon codes available, don't forget to check if they're applied at checkout, and if not to make sure that you apply them, so that your discounts are calculated.
Pro shopping hack
Before we begin, I got a little sneaky and extremely useful hack, that may or may not apply to some of the stores here, but it is a good thing to know for online shopping in general.
Many online stores have code running on their sites, that after some time spent on their page, basically checks if your mouse cursor goes above the search bar in your browser. This kind of mouse movement usually happens when the user (you) is about to close the tab or leave the page. When that happens, you may see a popup with some extra discount being uncovered if you stick around and buy something.
You've probably noticed this yourself. Whenever you're about to leave the page, a secret 20% extra discount popup appears.
Now, this will not be the case all the time, but it's worth trying it every now and then. After some time spent browsing, simply move your mouse cursor close to the top, as you do when you are about to close or change the tab. You never know when that silly little action can end up saving you $200.
Electric scooter discounts and coupons
Ok, let's see the best discounts now.
Voromotors discount coupon
Coupon codes:
Voromotors are one of the best electric scooter brands, especially when it comes to higher-quality scooters.
By entering my special coupon code escooternerds at checkout, you will get $50 off on their scooters from the EMove and Kaabo series. Check out the Voromotors store and enter the code escooternerds, or just follow this link to Voromotors and the coupon code will be applied automatically on checkout (if it's not, simply apply it yourself to get the discount).
This is one of the best offers around, as it significantly drives down the cost of scooters like the EMove Cruiser (check it out at Voromotors, or read the full EMove Cruiser review), or the Kaabo Wolf Warrior 11+ (see it on Voromotors or check out my complete Kaabo Wolf Warrior 11+ review).
When buying a Dualtron scooter, you should use another coupon code and enter FreeExtend at checkout to get 2 years of warranty for any Dualtron scooter at Voromotors (just add the 1-year Extend product protection when buying, and then enter the coupon code at checkout). This applies to all of the most popular Dualtron models, including:
Apollo Scooters
Coupon code: NE28PN5KFW
By applying the coupon code above at checkout, you get $50USD worth of free accessories, upgrades, or spare parts with the purchase of a scooter.
And since Apollo scooters are some of the best ones around today, you can get a really great deal. Check the Apollo store, there are often additional deals on scooters like the Apollo City (currently $100 off) and the Apollo Explore (currently $200 off), and coupled with the coupon code, you will get a very sweet deal.
Turboant coupons and discounts
These are the best coupons for Turboant scooters and bundles:
Hiboy coupon
Coupon code: EScooter Nerds
Hiboy make great-value affordable scooters, and their Hiboy Max and Hiboy S2 Pro models have been hugely successful, selling thousands and thousands of units.
Using this special discount link to the official Hiboy store, you will get 10% off on all of their products. You can also get the discount by using the coupon EScooter Nerds when buying. If that coupon is not already entered, make sure you enter it to get the discount.
On top of that, the Hiboy S2 Pro currently has additional $55 off, which makes it a great deal.
Here are some other cool coupons from Hiboy that you can try out and see if you get a better deal with them:
Amazon deals
Besides the frequent discounts, Amazon often has a lot of great deals on used electric scooters going on, so it's very smart to check there for great deals.
Ninebot scooters discounts
There are some amazing deals going on Ninebot scooters right now. Some of them may be elusive, but if you catch them you can save quite a lot on the first few.
GoTrax discounts
Currently, GoTrax have some very hot deals on scooters that are already great value.
For example, the GoTrax XR Ultra, which is the best electric scooter under $400, has a regular price of $399, but it's current price after the discount is $359.
At the moment, it is obviously the best value electric scooter in the world. Check out the GoTrax XR Ultra at the official GoTrax store.
Another, probably just as good deal, is on the super-popular GoTrax GXL V2 Commuter, and following this link leads you to a page with a $30 discount, for an almost unbelievable price of $269.
Some other GoTrax discounts include:
Xiaomi scooters discounts
I know most of you will probably want to know about the Xiaomis immediatelly, and that's why I'll list these discounts and coupons first.
They are somewhat spread out across stores, and many of them seem to change quite frequently, so maybe you will want to check a few links to find the best deal.
These are all the places that offer discounts for the Xiaomi M365 Pro:
Also, while the Xiaomi M365 is not as popular, people still seem to want to buy it, so here are some deals on it as well:
Also, the newer and other models have some sweet deals on them as well:
Kugoo discounts and coupons
Kugoo took the European market by storm, and now they are everywhere.
They have tons and tons of models, always of great value. While it's impossible the gather all the possible coupons and discounts for them, I'll post some of the best offers here and keep them as up-to-date as possible.
UrbanMachina promotions and discounts
UrbanMachina are a Canadian store that ships their scooters in both Canada and the USA. They currently provide free shipping and deals through the coupon code KILLERDEAL, including:
discounts of up to $150 on the Inokim models
discounts on the EVOLV models
$50 CAD savings on Black Friday
Oh, and by the way, you get to pick 3 accessories for free with every scooter purchase. Happy holidays!
PureElectric sales
PureElectric is one of the biggest scooter stores in the UK. Currently, they have a few great deals going on:
These offers are available for both the UK and Ireland.
FreeMotionShop sales
FreeMotionShop is one of the oldest and most established brands in the electric scooter world, operating since 2014, and probably the biggest scooter retailer in Canada. They are the home to some iconic scooters, some of which they offer at a discount right now:
Voyager coupon
Coupon code: ESCOOTERNERDS
Voyager are the company behind some of the best-value electric scooters in the world right now, including the cheapest electric scooter that adults can ride, the Voyager Ion.
The scooter only costs $189, and it's a pretty good scooter (full review here), but that's not even its final price.
By using the coupon code ESCOOTERNERDS at checkout, you will get an additional 15% off, for a ridiculous price of around $160. That's $160 for an adult scooter! You can also get the 15% discount by following this link to the Voyager store (don't forget to check if the coupon is entered properly, and to enter it if it's not).
Besides that, the Voyager store is home to some great scooters for kids, like the Voyager Proton and the Voyager Dash Charge, but also many other cool rideables like hoverboards, e-bikes, e-boards, etc.
About the discounts
I make all efforts to keep this page fresh and up-to-date. Still, be advised that despite that, some of the offers and promotions may be outdated. If you notice that, you may want to reach out to me via the contact form, and I will check if there is a new offer available for that product or merchant.
Also, if you're planning on buying a scooter soon, feel free to reach out to me for both advice and coupons, as EScooterNerds is partnered with a lot of brands and I may be able to provide you with a discount even if it's not listed here.