Electric Scooter Discounts, Promotions, Deals, Coupons, Sales, Bonuses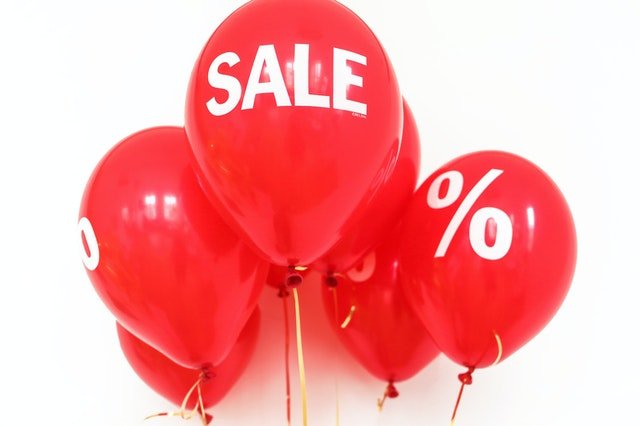 This is a complete list of all the ongoing discounts, promotions, sales, and coupon codes you can use to save some money on electric scooters, and products related to them like their accessories, customizations, and spare parts.
The holiday season will soon be upon us. That's great news for current and potential electric scooter owners, as we can expect tons of big, authentic discounts and great products on sale.
EScooterNerds cooperates with the best brands in the electric scooter industry to bring you the best prices possible. By following the links on this page, you will take full advantage of the rewards, offers, bonuses, and discounts available. When there are coupon codes available, don't forget to check if they're applied at checkout, and if not to make sure that you apply them, so that your discounts are calculated.
Pro shopping hack
Before we begin, I got a little sneaky and extremely useful hack, that may or may not apply to some of the stores here, but it is a good thing to know for online shopping in general.
Many online stores have code running on their sites, that after some time spent on their page, basically checks if your mouse cursor goes above the search bar in your browser. This kind of mouse movement usually happens when the user (you) is about to close the tab or leave the page. When that happens, you may see a popup with some extra discount being uncovered if you stick around and buy something.
You've probably noticed this yourself. Whenever you're about to leave the page, a secret 20% extra discount popup appears.
Now, this will not be the case all the time, but it's worth trying it every now and then. After some time spent browsing, simply move your mouse cursor close to the top, as you do when you are about to close or change the tab. You never know when that silly little action can end up saving you $200.
Ok, let's see the best discounts now.
Ninebot scooters discounts
There are some amazing deals going on Ninebot scooters right now. Some of them may be elusive, but if you catch them you can save quite a lot on the first few.
Voromotors discount coupon
Voromotors are one of the best electric scooter brands, especially when it comes to higher-quality scooters.
Following the links on this page and entering the code escooternerds on checkout, you will get 7% off on their goods. Check out the Voromotors store and enter the code escooternerds, or just follow this link to Voromotors and the coupon code will be applied automatically on checkout (if it's not, simply apply it yourself to get the discount).
This is one of the best offers around, it amounts up to almost $100 or more on amazing scooters like the EMove Cruiser (check it out at Voromotors, or read the full EMove Cruiser review).
Kugoo discounts and coupons
Kugoo took the European market by storm, and now they are everywhere.
They have tons and tons of models, always of great value. While it's impossible the gather all the possible coupons and discounts for them, I'll post some of the best offers here and keep them as up-to-date as possible.
Xiaomi scooters discounts
I know most of you will probably want to know about the Xiaomis immediatelly, and that's why I'll list these discounts and coupons first.
They are somewhat spread out across stores, and many of them seem to change quite frequently, so maybe you will want to check a few links to find the best deal.
These are all the places that offer discounts for the Xiaomi M365 Pro:
Also, while the Xiaomi M365 is not as popular, people still seem to want to buy it, so here are some deals on it as well:
Also, the newer and other models have some sweet deals on them as well:
FluidFreeRide bonuses (extra scooters!)
I love and respect FluidFreeRide as a brand in the scooter world, but I think they may have gone a little crazy these days.
Over the next week (roughly until November 19th) they give away entire scooters for free if you buy a scooter from them.
For example, if you buy the Mercane WideWheel Pro (which is one of the coolest scooters every btw), they will throw in a FFR Horizon scooter for free. That's $500!
Even crazier, if you buy the Inokim OXO, they will give you a Inokim Mini2 for free. That's a scooter worth $600.
I don't know if FFR have lost their minds, but you sure can take advantage of this deal if you catch it. You can find this great opportunity by going to the FluidFreeRide Black Friday offers.
If you want to learn more about their scooters, check out:
GoTrax discounts
Currently, GoTrax have some very hot deals on scooters that are already great value.
For example, the GoTrax XR Ultra, which is the best electric scooter under $400, has a regular price of $399, but it's current price after the discount is $359.
At the moment, it is obviously the best value electric scooter in the world. Check out the GoTrax XR Ultra at the official GoTrax store.
Another, probably just as good deal, is on the super-popular GoTrax GXL V2 Commuter, and following this link leads you to a page with a $30 discount, for an almost unbelievable price of $269.
Some other GoTrax discounts include:
UrbanMachina promotion and discounts
UrbanMachina are a Canadian store that ships their scooters in both Canada and the USA. They currently provide free shipping and deals through the coupon code KILLERDEAL, including:
discounts of up to $150 on the Inokim models
discounts on the EVOLV models
$50 CAD savings on Black Friday
Oh, and by the way, you get to pick 3 accessories for free with every scooter purchase. Happy holidays!
AliExpress discounts
Personally, I've bought tons of stuff from AliExpress, and it has been at the same level of quality like everything else I've bought (because it's literally all made in China!).
AliExpress can serve as a great way to cut out some middlemen and get better prices on some scooters. The risk is, of course, that there's no branded store standing between you and the manufacturer behind the Great Wall, but in most cases, that's not a reason for concern.
These are some spectacular discounts and prices on scooters available on AliExpress:
Segway military discount
Veteran's Day was on November 11th, but the discount seems to still be active. Segway has a lot of great deals for veterans and military personnel going on right now, most notably 5% off on Ninebot ES2 and ES4 models. If you are a veteran, check out this links and the other Segway discounts, they should be valid for at least a few more days.
Other Veteran's Day offers include:
Dualtron discounts
If someone states that Dualtron make the craziers, most powerful, most extreme scooters ever, I believe very few brands would object to that, if any.
Dualtron scooters are pure insanity. They are not for everyone! Mostly because of their power and top speed levels, which make them faster than most civilian cars, but also because of the steep prices of the scooters.
That's why USAMinimotors, the official store for the Dualtron models, frequently provides discounts on some of their models. Currently they have:
Hiboy coupon
Hiboy make great-value affordable scooters, and their Hiboy Max and Hiboy S2 Pro models have been hugely successful, selling thousands and thousands of units.
Using this special discount link to the official Hiboy store, you will get 10% off on all of their products. You can also get the discount by using the coupon EScooter Nerds when buying. If that coupon is not already entered, make sure you enter it to get the discount.
On top of that, the Hiboy S2 Pro currently has additional $55 off, which makes it a great deal.
Turboant coupons and discounts
Seems like Turboant are having a busy period, and they are offering several discounts and coupons on their scooters. These are the three deals available currently:
Amazing value from Turboant, no doubt.
Voyager coupon
Voyager are the company behind some of the best-value electric scooters in the world right now, including the cheapest electric scooter that adults can ride, the Voyager Ion.
The scooter only costs $189, and it's a pretty good scooter (full review here), but that's not even its final price.
By using the coupon code ESCOOTERNERDS at checkout, you will get an additional 15% off, for a ridiculous price of around $160. That's $160 for an adult scooter! You can also get the 15% discount by following this link to the Voyager store (don't forget to check if the coupon is entered properly, and to enter it if it's not).
Besides that, the Voyager store is home to some great scooters for kids, like the Voyager Proton and the Voyager Dash Charge, but also many other cool rideables like hoverboards, e-bikes, e-boards, etc.
ElectricBoardingCo discounts and coupons
The Electric Boarding Co store has added a lot of models to their inventory, and not just scooters but all kinds of cool electric rideables. They offer several promotions currently.
By applying the discount code escooternerds on checkout, you will get 3% off on all of their products. You can also follow this special link to the ElectricBoardingCo store, the coupon should be applied automatically (add it if it's not for the discount).
On top of that, they currently have a giant Black Friday promotion at ElectricBoardingCo going on, with many rideables and scooters like the Hiboy and NanRobot models.
Megawheels sales
Both of the best models from Megawheels are currently on sale.
The Megawheels S1 scooter for kids currently has $40 off its price and costs just $199.
The adult model, the Megawheels S5, has an incredible discount of $150 at the moment, and costs just $339. This deal will probably not last long.
The discounts are available on this link to the Megawheels store.
FreeMotionShop sales
FreeMotionShop is one of the oldest and most established brands in the electric scooter world, operating since 2014, and the home to some iconic scooters, some of which they offer at a discount right now:
PureElectric sales
PureElectric is one of the biggest scooter stores in the UK. Currently, they have a few great deals going on:
These offers are available for both the UK and Ireland.
TekTrendy sales
The Black Friday / Cyber Monday / Thanksgiving craze will last throughout the entire month of November at the Canadian online store TekTrendy. During that time, they will have discounts on the following scooters:
If you live in Canada, this is a great opportunity to get a popular scooter at a great price.
FlowEcoRides discounts
I was recently made aware of an online store for electric rideables that has a large choice of many scooter models available, and they provide fast shipping throughout Europe.
They have a lot of great deals going on for the holiday season, especially for the Black Friday / Cyber Monday period.
About the discounts
I make all efforts to keep this page fresh and up-to-date. Still, be advised that despite that, some of the offers and promotions may be outdated. If you notice that, you may want to reach out to me via the contact form, and I will check if there is a new offer available for that product or merchant.
Also, if you're planning on buying a scooter soon, feel free to reach out to me for both advice and coupons, as EScooterNerds is partnered with a lot of brands and I may be able to provide you with a discount even if it's not listed here.