Xiaomi M365 Pro Review
$623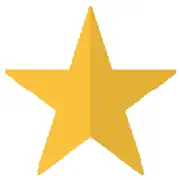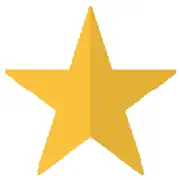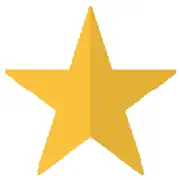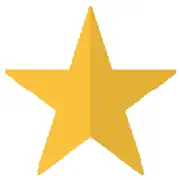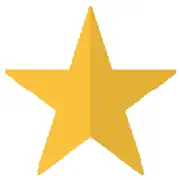 Quick summary:
The Xiaomi M365 Pro is a significant upgrade, offering smooth rides with pneumatic 8.5-inch tires for ample suspension. It reaches speeds of 15.5 mph (upgradeable to 22 mph) with a max range of 30 mi. Weighing 31 lbs, it's foldable and compact, ideal for commuting. It has shown no defects, issues, or flats, and performs well on inclines for its price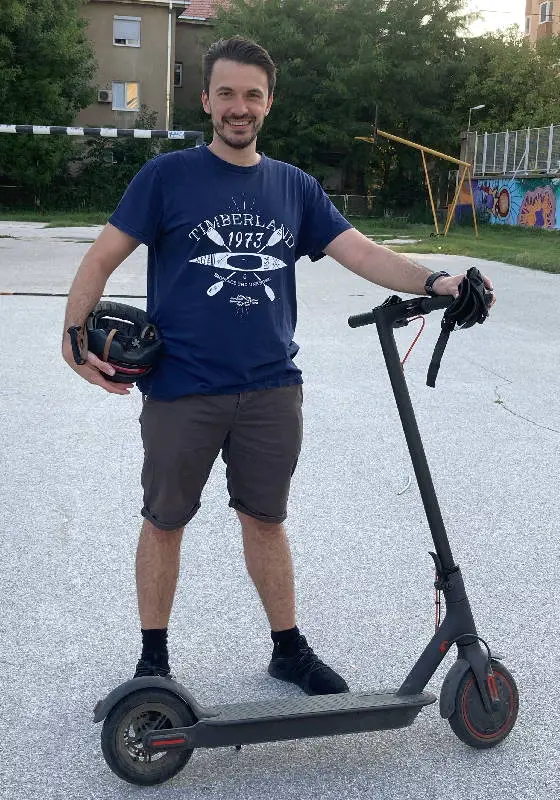 Scores, Tests, Measurements
Overall score
Ranked #1 in price range $600 – $700
73
Pros
good quality
great value
great for begginers
good suspension
good brakes
great portabilty
CONS
risk of flats
bad range
bad accelaration
When to buy
Xiaomi M365 Pro is ideal for commuting, short to medium trips, and leisure rides. It is easily foldable and portable. It is beginner-friendly and easy to ride. For that price, you will not find a better all-arounder.
When not to buy
The Xiaomi M365 Pro wouldn't be the best choice for people who want great acceleration, speed, or climb angle.
The Xiaomi M365 Pro electric scooter is widely cherished for a good reason—it's truly amazing!
After 4 years of ownership, I've learned the ins and outs of this scooter, and it perfectly meets my needs. Let's dive a bit more in-depth and examine everything about this scooter.
Xiaomi M365 Pro Specifications
| | |
| --- | --- |
| Top speed | 25 kmh |
| Top speed | 15.5 mph |
| Range | 45 km |
| Range | 28 mi |
| Motors | brushless low-speed current Hall electric motor |
| Power | 300 W real, 600 W peak |
| Climb angle | 12 ° |
| Battery | 474 Wh, 36 V |
| Battery type | 3 element, smart BMS |
| Charging time | 8.5 h |
| Ingress protection (IP) | IP54 |
| Weight | 14 kg |
| Weight | 30.8 lbs |
| Weight limit | 100 kg |
| Weight limit | 220 lbs |
| Tire size | 8.5 in |
| Tire type | pneumatic road |
| Tire pressure | 45-50 psi |
| Foldable | yes |
| Foldable handlebars | no |
| Seat | no (customization possible) |
| Trunk or basket | no (customization possible) |
| Build material | aerospace-grade aluminum |
| Terrains | cement, asphalt, flat soil pavements, bumps or steps less than 1cm high, less than 3cm wide |
| Brakes | rear 120 mm ventilated disc + front E-ABS regenerative anti-lock |
| ABS | yes |
| Shock absorbers | no (customization available) |
| Lights | ultra-bright headlight + brake light |
| Control | LCD display |
| Speed modes | 3 |
| Cruise control | yes |
| Keys | no |
| Alarm | no |
| App | iOS, Android |
| Warranty | 12 – 24 months |
| Rider age | 16-50 |
| Folded dimensions (L * W * H) | 113 cm * 43 cm * 49 cm |
| Folded dimensions (L * W * H) | 44 in * 17 in * 19 in |
| Unfolded dimensions (L * W * H) | 113 cm * 43 cm * 118 cm |
| Unfolded dimensions (L * W * H) | 44 in * 17 in * 46 in |
| Deck dimensions (L * W) | 45 cm * 15 cm |
| Deck dimensions (L * W) | 18 in * 6 in |
| Ground clearance | 8.7 cm |
| Ground clearance | 3 in |
| Deck to handlebar height | 98 cm |
| Deck to handlebar height | 39 in |
| Rider height | 120 – 200 cm |
| Rider height | 47 – 79 in |
| Adjustable handlebar | no |
| Notes | hack available, increases top speed and power |
Basics
Here are some of the basics you need to know about the Xiaomi M365.
Unboxing and assembly
The product arrives neatly packaged and nearly fully assembled. Unpacking reveals the scooter, the main component.
Additionally, there's a handlebar that requires assembly using the five screws and small screwdriver provided. Simply attach the bar by screwing two screws on each side.
The package includes a power charger, plug, and a hose for tire inflation. The user manual, containing detailed and clear assembly instructions, is also included.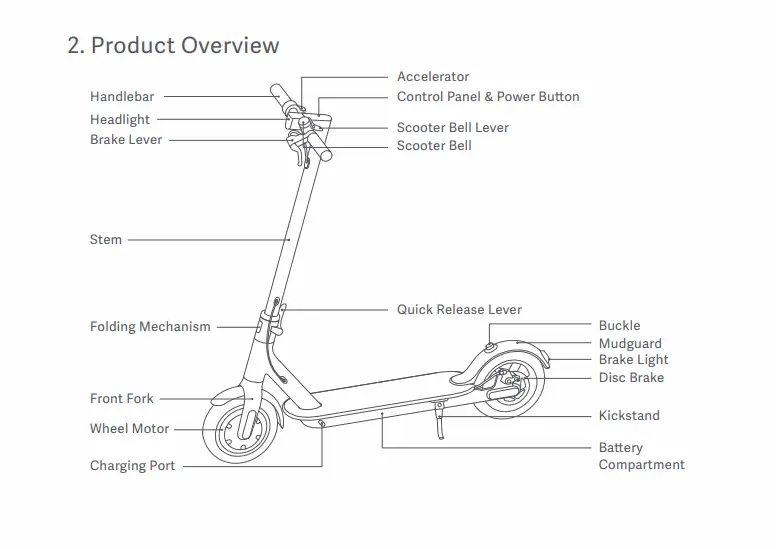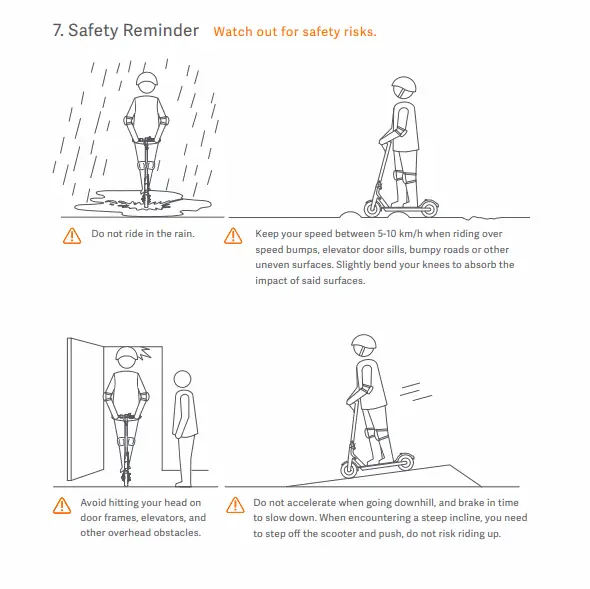 Other documents that come along are the legal statement, warranty notice, and maintenance card.
Make sure your warranty notice is included, as missing it might make it difficult to get your warranty if you need it.
After assembly, peel off protective plastic layers from your brand-new electric scooter for a sleek, shiny appearance.
Performance
Here are the performance and test results of the Xiaomi M365 Pro.
Speed and speed test
The Xiaomi M365 Pro has a default speed of 25 kmh / 15 mph, but custom firmware enables speeds up to 35 kmh / 21 mph.
I managed to achieve maximum speeds of 16 kmh / 9 mph in the eco mode, 20 kmh / 12 mph in the drive mode, and 26 kmh / 16 mph in the sport mode.
Exceeding 26 kmh / 16 mph downhill resulted in reduced power, slowing down the scooter.
There are three-speed modes:
Eco mode or Power Saver mode, limited to 6 kmh / 3.7 mph, is used for learning to drive, getting the feel of the scooter, and parking. This mode drains the battery the least.
Driving or Standard mode, limited to 15 kmh / 9 mph, is the most frequently used mode, for regular city rides.
Sport or Speed mode, limited to 25 kmh / 15.5 mph, used for achieving the maximum speed, useful for driving uphill. This mode drains the battery the quickest.
Range and range test
The advertised maximum range is 45 km / 28 miles.
To verify the range, I charged the scooter fully and conducted a test.
I drove at an optimal speed of approximately 18 kmh / 11 mph for 3 hours and 12 minutes in ideal conditions—a road with minimal turns and elevation changes around a secluded lake.
The battery lasted for 48.44 kilometers / 30.01 miles, surpassing the specified range.
My weight during the experiment was 180 lb / 82 kg, impacting the results. Lighter individuals may achieve longer ranges, while heavier ones may experience shorter ranges.
Overeall, I found the range to be sufficient, especially for my day-to-day usage. However, I generally prefer scooters with more range, and if you're in the same boat, see my guide on the best long-range electric scooters.
Climbing and climb tests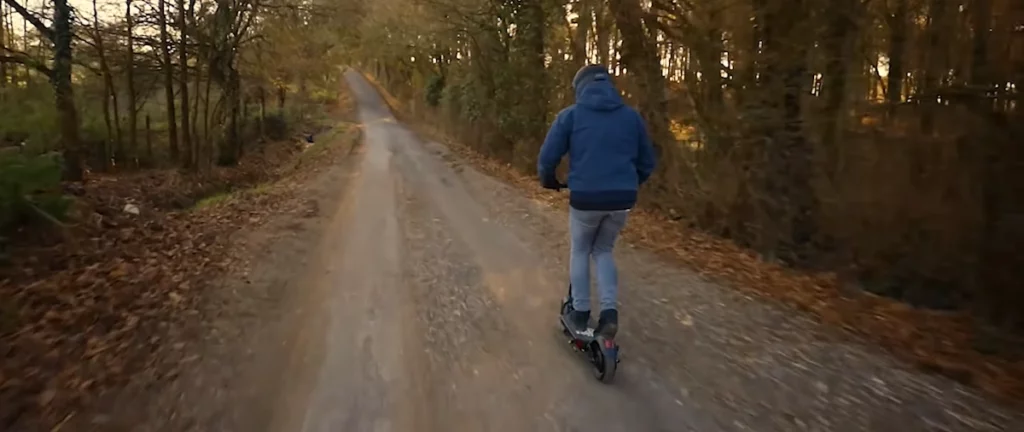 The scooter effortlessly handles uphill terrain, managing steep inclines with ease.
My neighborhood is made up of hills and valleys, and the M365 Pro demonstrated its hill-climbing capabilities without significant speed, sound, or effort variations, except on the steepest hills.
The Xiaomi M365 Pro effectively handled inclines of up to 30-35 degrees, struggling only on the steepest hill (40+ degrees) in my city, stopping after about 20 meters.
Battery and battery life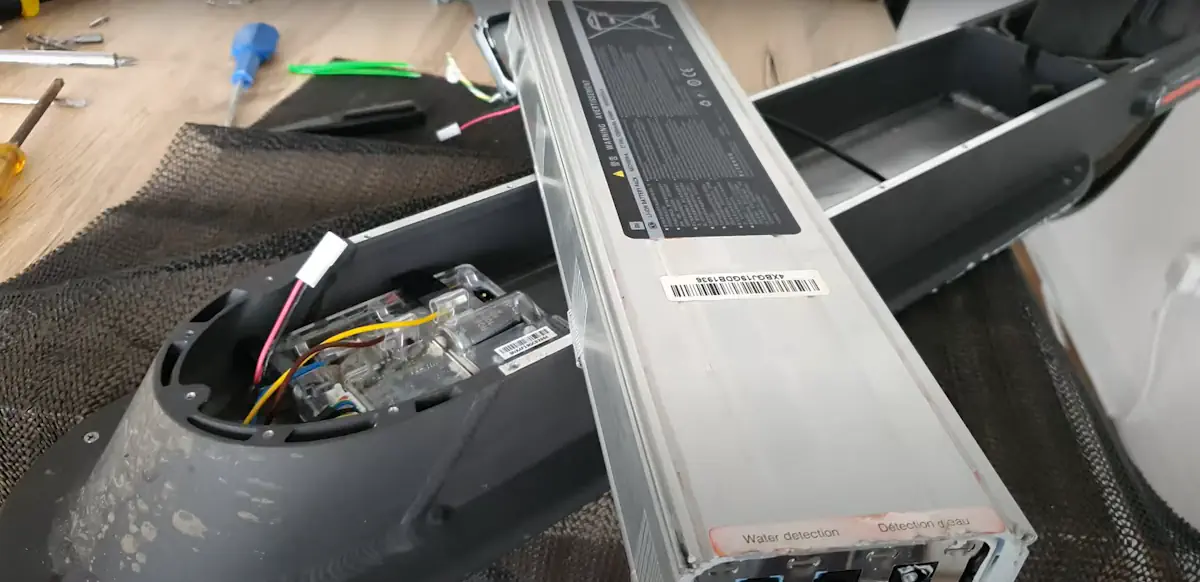 The Xiaomi M365 Pro has a standard lithium-ion battery. The battery is 474 Wh and 36 V.
The charge time for a full battery is 8.5 hours which isn't that bad but it isn't perfect.
Keep in mind that battery life degrades over time.
Ride experience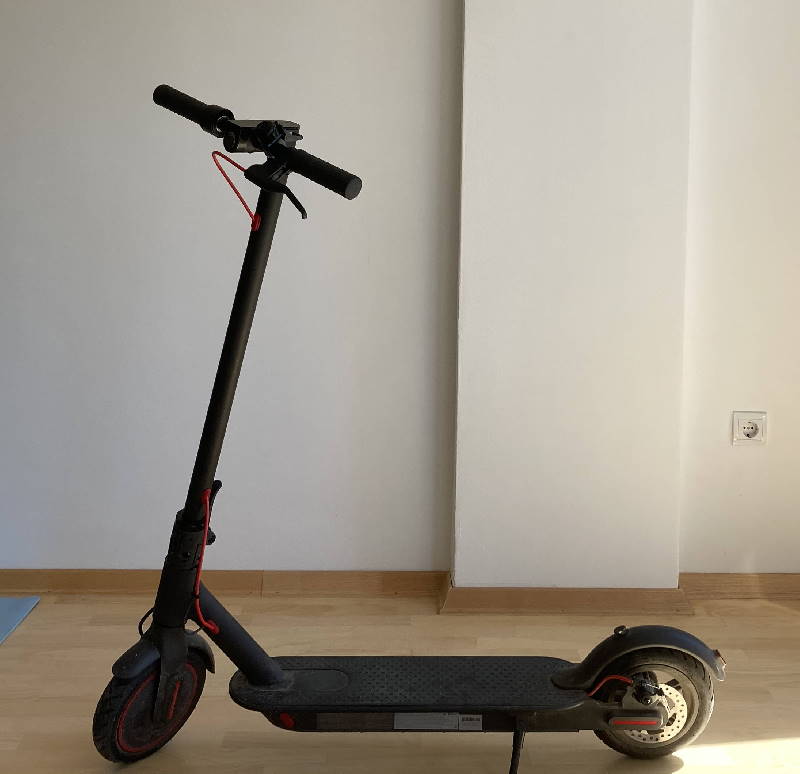 I can definitely say that the Xiaomi M365 Pro is designed for urban use and suits various owners. I've found it to be ideal for commuting, short to medium trips, and leisure rides.
Convenient for town rides and short trips, its robust design ensures a smooth and stable experience. While not recommended for wet surfaces, I found that it handled small urban obstacles well.
I didn't find it suitable for rough terrain, mostly due to the lack of suspension. If you like riding on rough grounds, see my guide of the best off-road electric scooters.
Starting requires a kick and slide after powering on, and it's beginner-friendly. The scooter emits a silent buzzing sound while in motion.
The scooter is easily foldable and fits all the car trunks I tried.
Xiaomi M365 Pro vs other scooters
Let's see how does Xiaomi M365 Pro compares to other scooters.
Xiaomi M365 standard vs Xiaomi M365 Pro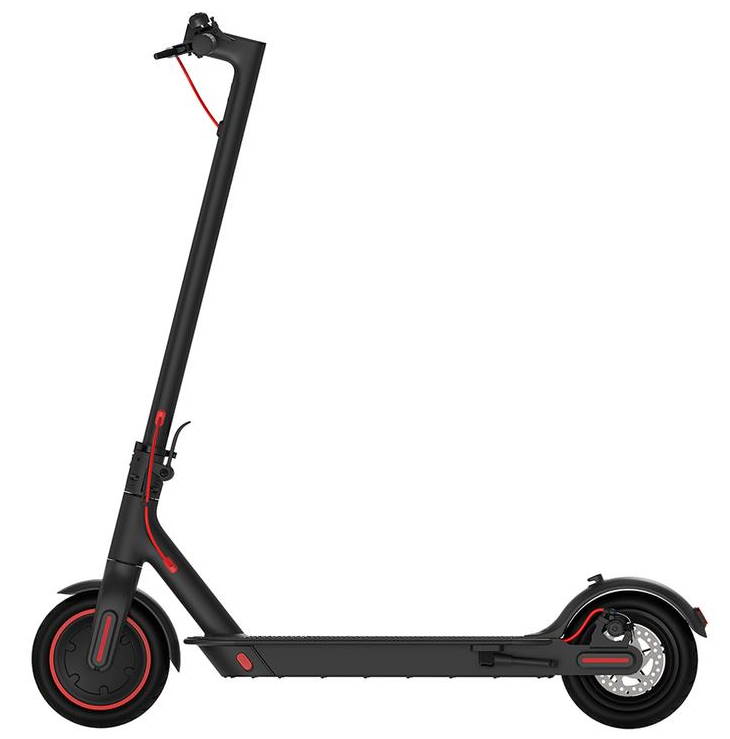 The new model enhances the overall experience compared to the old one, offering improved sensitivity, balance, and stability. It handles uphill routes more efficiently, achieving higher speeds quickly, and features smoother handle control.
Visual differences include a larger size, darker color, and added red decorations on the wheels.
The new model's larger battery with 12800 mAh capacity delivers 1000 watts of power, significantly surpassing the old model's 7800 mAh and 700 watts.
It improves range and power, reaching up to 45 km / 28 miles. The display screen provides more information, and technical differences include wider and more robust brakes for better braking strength.
The upgrade is worthwhile for frequent users, offering substantial enhancements in range and power.
If you still want to stick with the standard version, you can see the comprehensive Xiaomi M365 review.
Xiaomi M365 Pro vs Xiaomi Mi Pro 2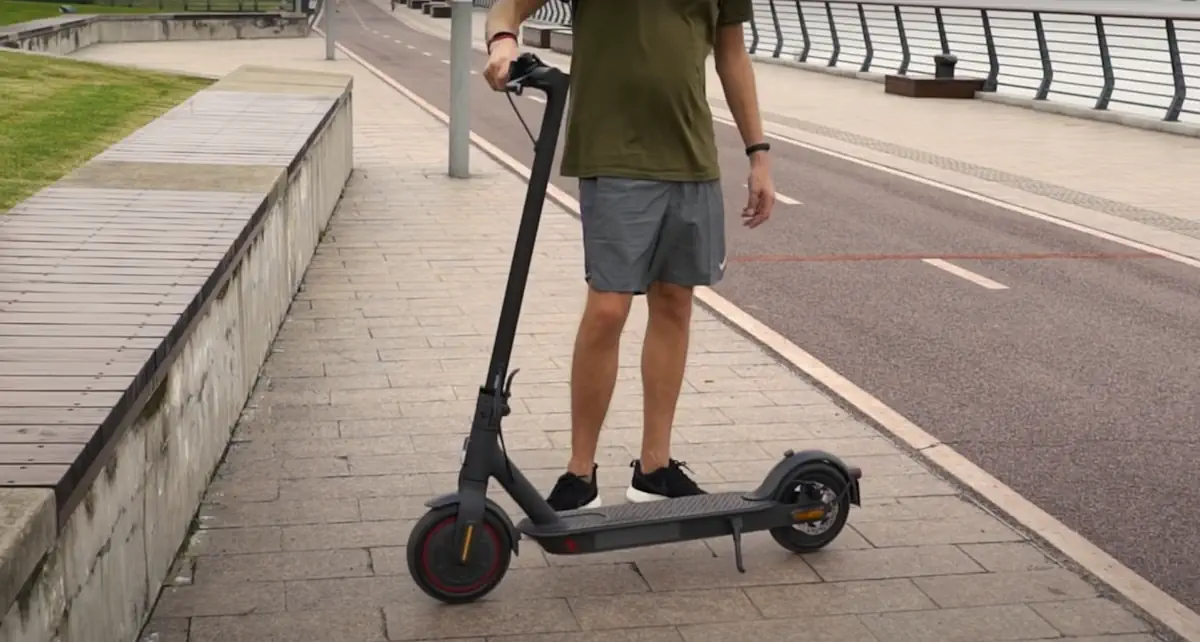 The Xiaomi M365 Pro and Pro 2 electric scooters share a foundation but come with notable differences. The Pro 2 is an upgraded version of the M365 Pro.
They differ in power and features. The Pro 2 has a more robust 600W motor, offering improved acceleration and a top speed of 25 kmh / 15.5 mph.
It maintains the Pro's 45 km / 28 mi range but introduces a more efficient energy recovery system for extended battery life. The Pro 2 also comes with a new display, enhanced safety features, and a sleek design.
If you prioritize power and updated technology, the Pro 2 is a superior choice over the M365 Pro.
Xiaomi M365 Pro vs Ninebot Max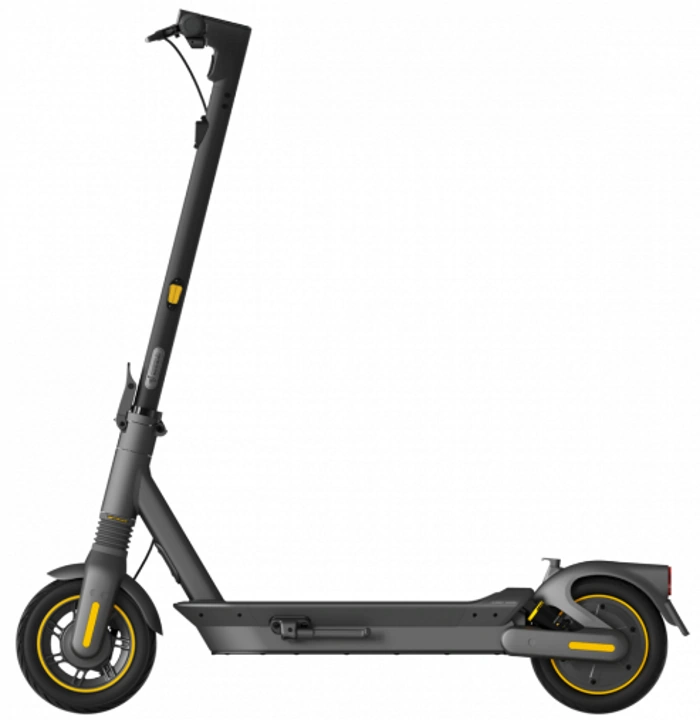 The Xiaomi M365 Pro and Ninebot Max electric scooters differ in key aspects.
The M365 Pro has a range of 45 km / 28 mi, while the Ninebot Max offers 64 km / 40 mi. The Ninebot Max has a more powerful motor, making it better for steep inclines.
In terms of design, the M365 Pro is sleek, while the Ninebot Max is sturdy. Both scooters have similar features like pneumatic tires and LED displays.
The choice depends on preferences, with the M365 Pro excelling in portability and style, and the Ninebot Max offering a longer range and durability for extended rides.
Xiaomi M365 Pro vs Ninebot Max G30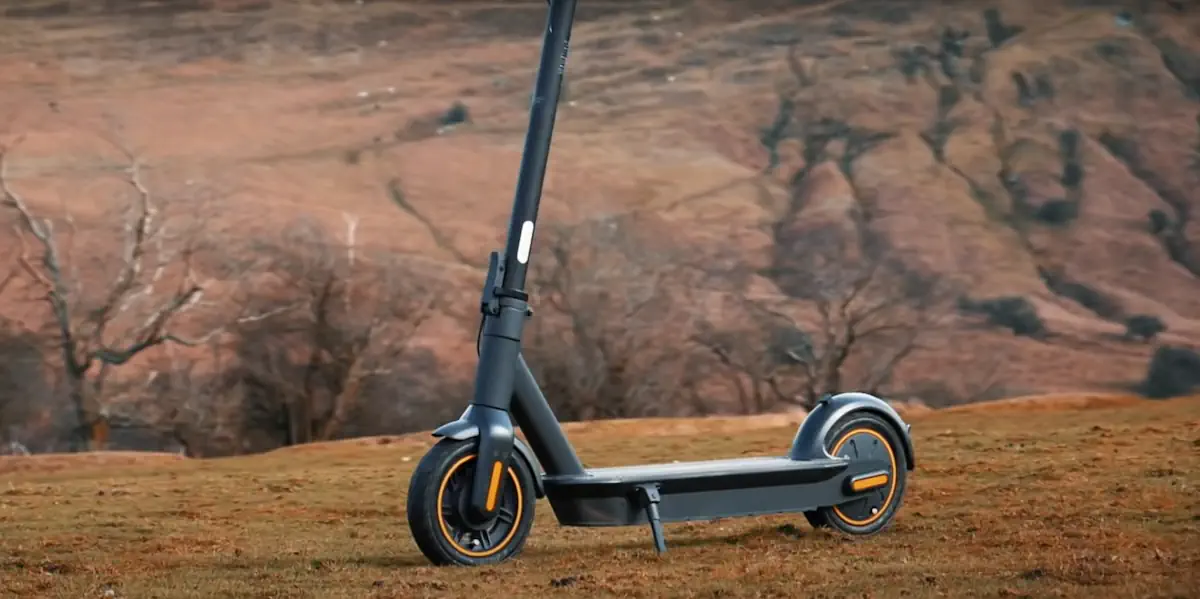 The Xiaomi M365 Pro and Ninebot Max G30 are both popular electric scooters, each with its own strengths. The M365 Pro stands out for its sleek design, portability, and a range of 45 km / 28 mi.
On the other hand, the Ninebot G30 boasts a longer range of 65 km / 40 mi, making it ideal for extended journeys.
While the M365 Pro focuses on a balanced combination of features, the Ninebot G30 emphasizes durability and an extended range, catering to riders with longer commuting needs.
Choosing between them depends on individual preferences, with the M365 Pro excelling in portability and the G30 providing more mileage for those seeking extended rides.
Build quality
The Xiaomi M365 Pro is a well-designed, elegant, beautiful transport device. It gives off the impression of a durable yet great-looking piece of machinery.
The frame is made of aerospace-grade aluminum alloy, ensuring durability.
It is obvious that a lot of attention to detail has gone into the design.
The color combination of a matte black base with dark red details makes it look modern and stylish.
Of course, beauty is in the eye of the beholder, but I think that the Xiaomi M365 Pro looks amazing.
Features
Here we will dive deeper into the features of the Xiaomi M365 Pro.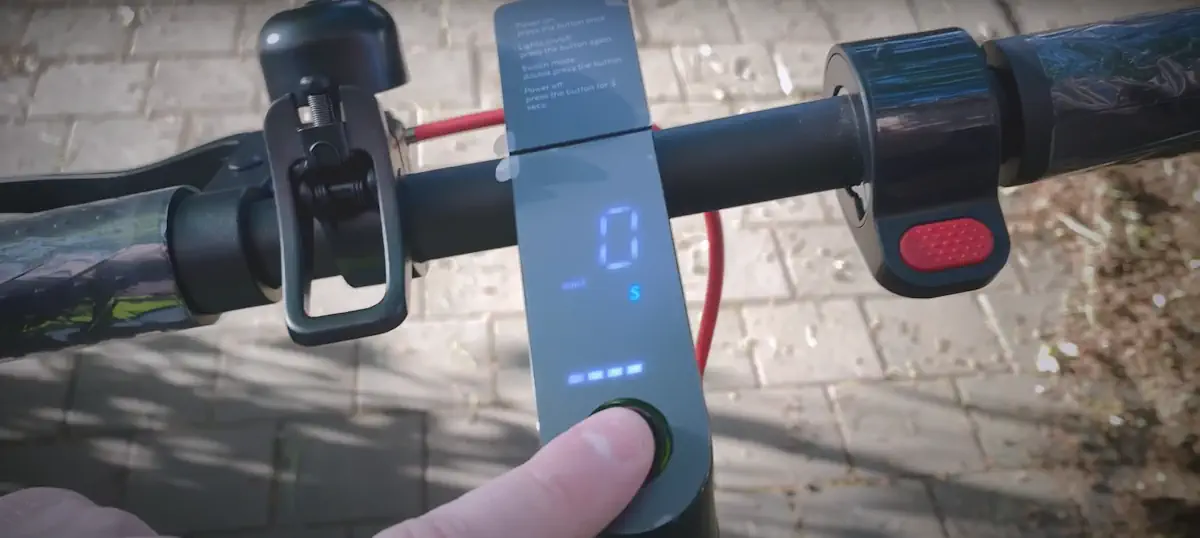 Suspension
The Xiaomi M365 Pro electric scooter provides good rider comfort and riding experience overall, but it doesn't have a dedicated suspension system. The only shock absorption comes from the pneumatic tires.
Tires
The Xiaomi M365 Pro electric scooter comes equipped with pneumatic tires that are 8.5 inches in diameter.
These tires contribute to a smoother and more comfortable riding experience, providing a good balance between stability and maneuverability.
While the air-filled tires offer a smooth ride, flats may occur (I've never had any problem with flats, but I know many people that have).
Brakes
The braking system includes motor braking in the front and mechanical disk braking in the back, adjustable with a single lever on the left handlebar.
The brakes are strong initially, but some users, myself included, may prefer sharper and more responsive brakes.
Water resistance
The Xiaomi M365 Pro has an IP54 rating for water resistance.
This doesn't mean it is fully waterproof and in the manual is recommended to avoid rain and potholes.
In my experience, you can drive it during rain or through potholes occasionally. I have driven this scooter countless times during rain and it never had a problem.
Led lights and display
LED lights on both ends serve as headlights and brake lights.
There is an LED display screen between the handlebars that shows you all kinds of useful information, including:
current speed
battery level
driving mode
lights status
bluetooth status
error codes
Pressing the power button for 3 seconds turns the scooter on/off.
While on, pressing the power button toggles the headlight, and double pressing it switches driving modes. The Bluetooth icon lights up when the scooter is connected to the phone app.
The battery level, represented by 5 bars, indicates approximately 20% increments, and a wrench icon signals a detected error on the screen.
Deck
The foot deck has traction bumps for slip resistance, and the handles feature smaller bumps for a better grip
Portability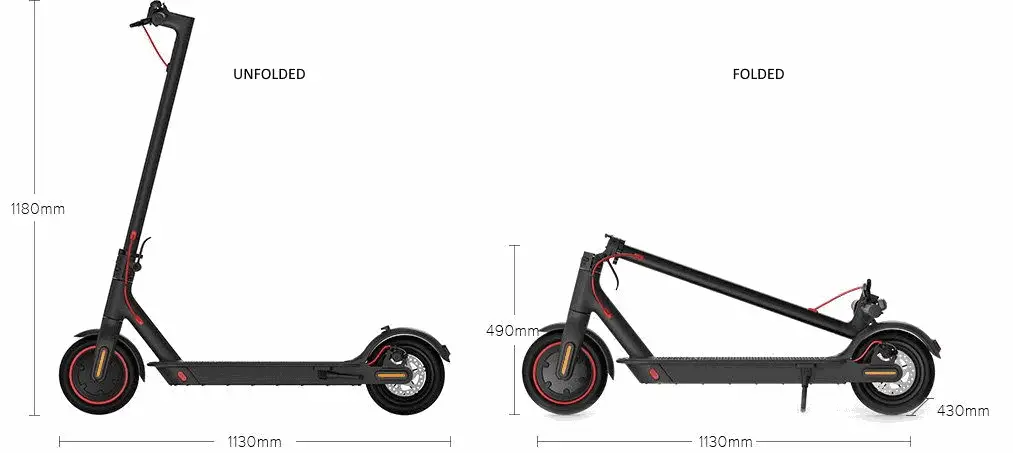 The M365 Pro sacrifices some portability for increased power and stability. Weighing 31 lbs / 14.2 kg, it provides stability for safer rides while being easy to carry around and maneuver.
100 kg / 220 lbs
maximum weight capacity
Weight limit
The maximum weight capacity of the Xiaomi M365 Pro is 100 kg / 220 lbs. Exceeding this may affect the performance, tires, and the deck.
Phone apps
The primary app of choice for the M365 Pro is the Mi Home app (available for Android and iPhone).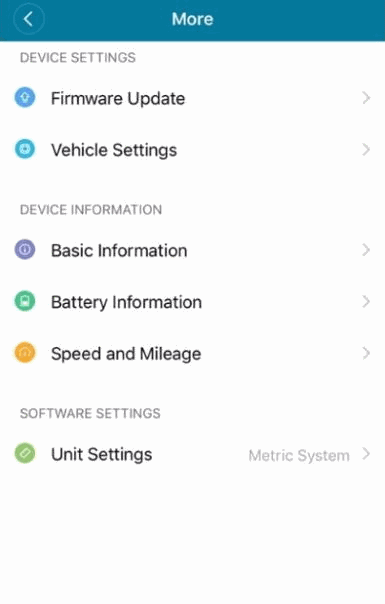 The app allows you to monitor the scooter status, lock it remotely, and upgrade firmware. Download the app, add your scooter via Bluetooth using the QR code, set a password, and you're good to go.
Another option is the M365 Tools app, which offers scooter details without requiring an account. (Android only, for now, seems there's no iPhone equivalent for it.)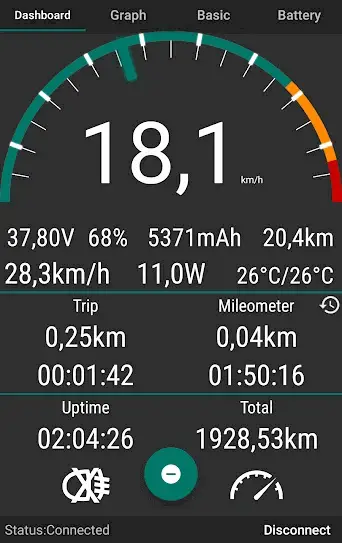 A quick research led me to a popular iPhone app called M365 Plus.
However, I didn't have an iPhone handy so I couldn't check it out.
As a supplement to the official Xiaomi apps, I recommend also checking out the Universal Scooter App by EScooterNerds.
The app will come with 30+ additional features like useful checklists, guides, hacks, tools, and other useful resources for owning and managing your scooter better.
You can find it available on the Apple App Store and the Google Play Store.
Accessories and customization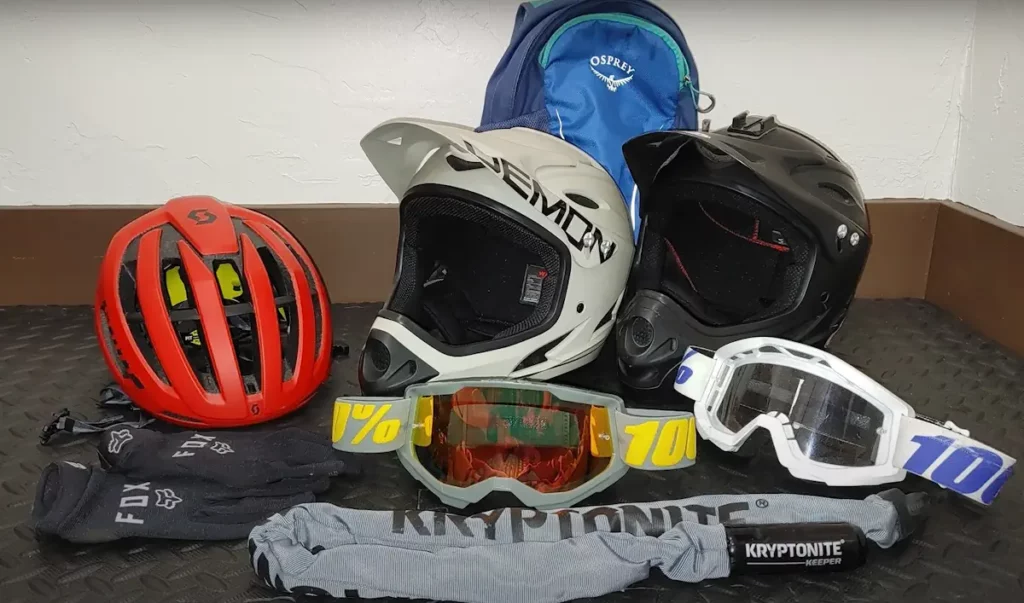 I never ride my Xiaomi M365 Pro without a proper helmet (see my guide on the best electric scooter helmets to find out my recommendations).
The helmet is essential, but other accessories can enhance your scooter's utility or enjoyment. For the Xiaomi M365 Pro, numerous accessories are available due to its popularity, offering a wide selection tailored to this model.
Check my guide on the best electric scooter accessories. All items recommended are a perfect fit for the Xiaomi M365 Pro.
Over time, I've customized my scooter, but I suggest the front trunk, hook, turn signal vest and carry handle or strap as must-haves.
Also, a lot of people will find the seat and the wall mount very useful. The seat for the Xiaomi M365 Pro in particular is probably one of the most valuable accessories for busy adults.
While some scooterists add a phone mount, I find it distracting and use it only when necessary. It's a useful tool, but stay alert during the ride.
I always lock the scooter's motor through the app when leaving it outside.
However, without proper physical locking, it can be easily carried away. I secure it with a reliable scooter lock, preferring cuff locks over U-locks for the past year.
Check out my guide on the best electric scooter locks to find out my recommended picks tailored to your scooter and situation.
Issues, problems, defects, and faults
In my 4 years of owning the Xiaomi M365 Pro, I've experienced no issues, which is a clear sign of its overall quality.
Online reviews mention potential concerns like battery discrepancies (not personally encountered), charging issues (usually resolved after cycles), and challenges climbing hills on low battery.
Brake improvements were observed at maximum sensitivity, while headlight strength was criticized. The IP54-rated waterproof abilities were confirmed, and flat tires, a wear-and-tear issue, were reported.
Some faced stability issues with the side stand, but solutions exist. A minority reported rear fender instability, not experienced in my ownership.
App bugs were noted but likely resolved with recent updates. These are mostly minor issues, reinforcing the well-crafted nature of the Xiaomi M365 Pro.
My only possible gripe is the somewhat limited speed. In case you'd like to ride faster than the typical 25 kmh / 15 mph, I suggest checking out my guide on the fastest electric scooters.
Verdict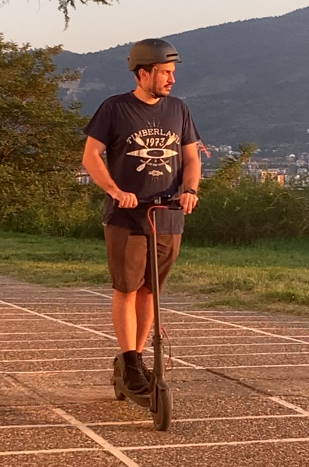 The Xiaomi M365 Pro is widely recognized as one of the most versatile and best value-for-money electric scooters.
It's a safe choice, particularly for first-time scooter owners.
Unless you have specific requirements, a tight budget, or extensive knowledge, opting for the Xiaomi M365 Pro ensures you become the proud owner of an exceptional electric scooter.
---
Want to get
FREE SCOOTER
tips, exclusive discounts and promotions, and unseen scooter hacks? Join the
Scooter Secrets club
.
---
Liked this article? It really helps if you share it.
Follow @escooternerds on social media for more cool stuff
---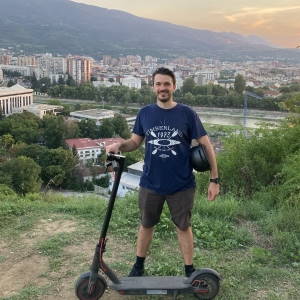 Where to buy the Xiaomi M365 Pro
Worldwide: Amazon