Xiaomi Mi Electric Scooter Essential
$349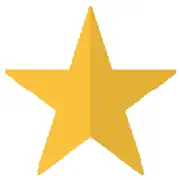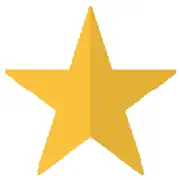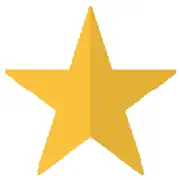 Quick summary:
The Xiaomi Essential is a great budget scooter, providing solid quality and value for money. With a top speed of 20 kmh / 12.5 mph, a range of 20 km / 12.5 mi, dual brakes, 8.5-inch air-filled tires, and weighing just 12 kg / 26.5 lbs, it is the perfect entry-level scooter. It is great for both beginners and more experienced commuters alike, and it's an excellent choice for anyone looking for a portable, lightweight scooter that fits everywhere and is easy to carry.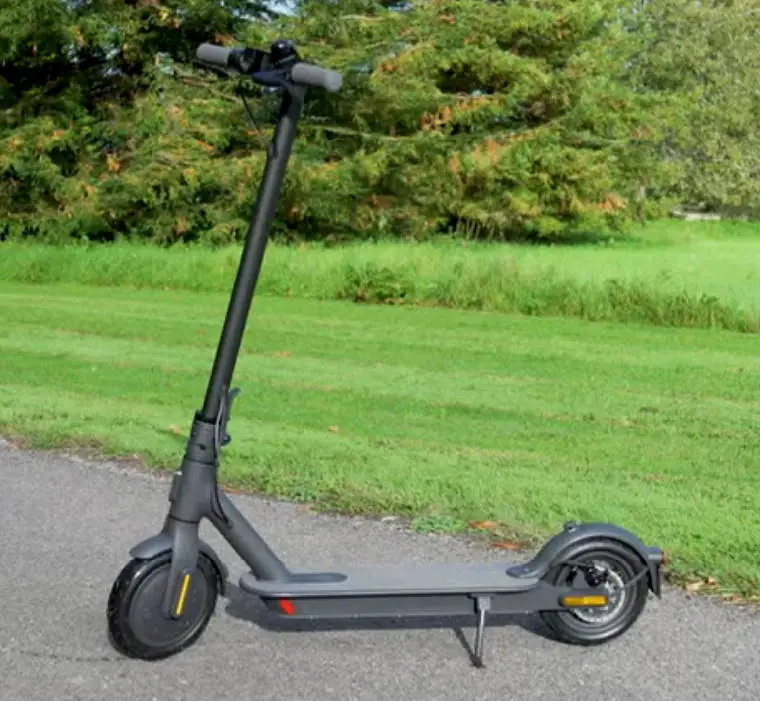 Scores, Tests, Measurements
Overall score
Ranked #10 in price range $301 – $400
66
Pros
Good for a beginners
Affordability
Portability
Regenerative braking
CONS
Limited speed
No app integration
No customizable LED display
When to buy
The best time to grab the Xiaomi Essential electric scooter is usually during sales events or promos, scoring you a sweet deal on this nifty commuting buddy. And hey, think about the weather too – fair seasons make riding extra enjoyable. So, keep your eyes peeled for those promos and time your buy right with the good weather vibes.
When not to buy
Hold off on hitting that "buy" button for the Xiaomi Essential when your wallet's feeling a bit too light or when the price tag is playing hard to get within your budget. Also, consider your need for increased speed in commuting, other electric scooters on the market may offer features and specifications better suited to fulfill this particular requirement.
In this detailed review of the Xiaomi Essential, we will go through all of its most important features, the benefits and use cases, the performances and specs, and what type of scooterist will find it to be just right, based on my opinion and tests.
Specifications
Xiaomi Essential Specifications
| | |
| --- | --- |
| Top speed | 20 kmh |
| Top speed | 12.5 mph |
| Range | 20 km |
| Range | 12.5 mi |
| Motors | front hub BLDC |
| Power | 250 W real, 500 W peak |
| Climb angle | 6 ° |
| Battery | 183 Wh, 36 V |
| Battery type | smart BMS |
| Charging time | 3.5 h |
| Ingress protection (IP) | IP54 |
| Weight | 12 kg |
| Weight | 26.5 lbs |
| Weight limit | 100 kg |
| Weight limit | 220 lbs |
| Tire size | 8.5 in |
| Tire type | pneumatic anti-explosion |
| Tire pressure | 50 psi |
| Foldable | yes |
| Build material | aerospace grade aluminum alloy |
| Brakes | front electronic + rear disc, KERS |
| ABS | E-ABS |
| Lights | 2W headlight + brake light + reflectors |
| Control | multifunctional display |
| Speed modes | 3 |
| Cruise control | yes |
| Keys | remote lock |
| App | yes |
| Warranty | 12 months |
| Return period | 30 days |
| Rider age | 16+ |
| Folded dimensions (L * W * H) | 108 cm * 43 cm * 49 cm |
| Folded dimensions (L * W * H) | 43 in * 17 in * 19 in |
| Unfolded dimensions (L * W * H) | 108 cm * 43 cm * 114 cm |
| Unfolded dimensions (L * W * H) | 43 in * 17 in * 45 in |
| Adjustable handlebar | no |
Basics
As the name suggests, this scooter is an essential model, and while it doesn't lack any important features, it's not a crazy-complicated scooter either.
The upside of that engineering choice is that every single part of this scooter will work perfectly, and the scooter as a whole will provide stable performance and a long lifespan.
Unboxing, assembly, user manual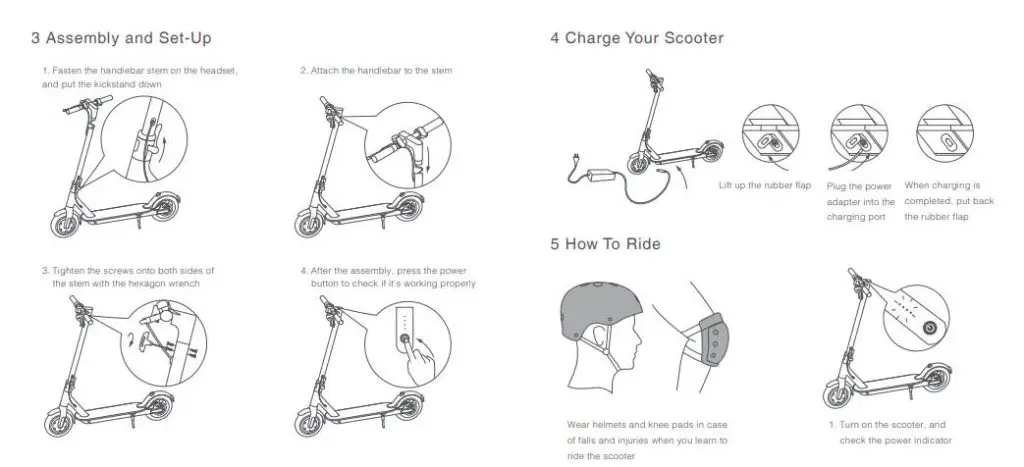 The package will include:
Xiaomi Essential scooter
handlebars
charger
screws
hex wrench
tire pump nozzle
user manual
quickstart guide
warranty card
legal statement
The scooter arrives almost fully assembled. All you need to do is attach the handlebar to the stem and fasten it with the screws.
Before riding, make sure you double-check the following:
there are no loose screws
the brakes are operational
the tires are inflated
the scooter can connect with the app
The user manual is short and clear, so go over it to get familiar with the details of your particular version.
Riding and folding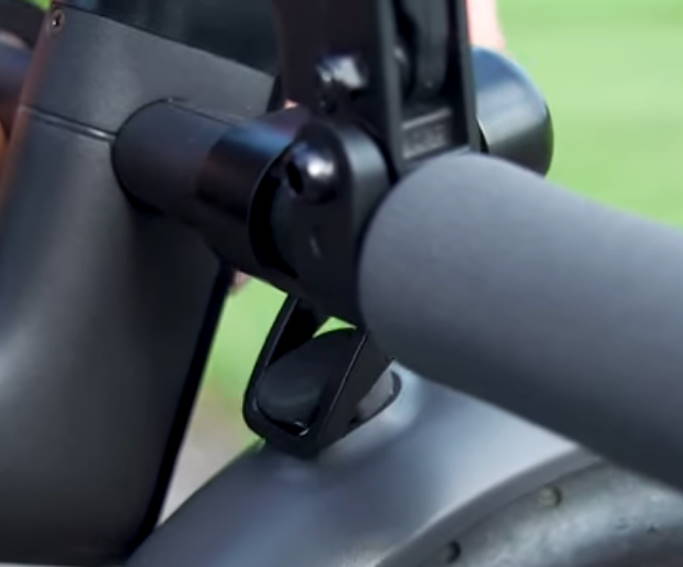 The scooter is truly essential in a lot of ways, and that is best reflected in the way you control it. It has only two buttons – the power button, and the throttle.
To power on the scooter, simply press the power button. When the scooter is on, holding the power button for 2 seconds powers the scooter off, a single press toggles the light, while a double press changes the speed mode.
The throttle button on the right handlebar is sensitive to user input and doesn't require too much pressure to get you going.
The scooter has a cruise control feature, which is activated after a few seconds of constant acceleration, and deactivated when you brake.
Folding the scooter is quick and simple, but it doesn't come at the cost of reduced safety. The folding mechanism is a locking latch on the stem that's pretty rigid and doesn't allow for the stem to wiggle. When folded, the bell button locks against the rear fender and that makes the scooter easy to carry.
Performance
Let's take a look at the Xiaomi Mi Electric Scooter Essential's performance.
Motor and power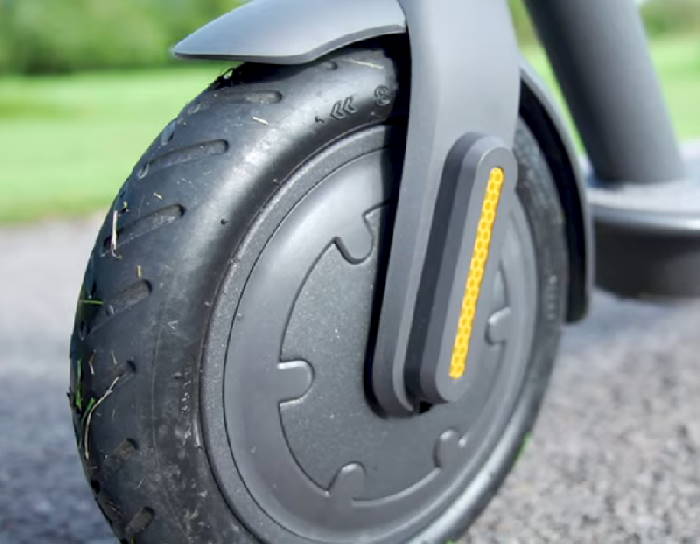 The Xiaomi Essential comes with a brushless DC hub motor of 250 Watts (peak power is 500 Watts), integrated into the front wheel for maximum torque and power.
Compared to some other Xiaomi models, this motor will be a bit smaller and weaker. The reason for that is this scooter's primary purpose – it should be the perfect beginner scooter, and not having a ridiculously powerful motor is the starting point for that.
Speed and speed test
The top speed of the Xiaomi Essential is 20 kmh / 12.5 mph. The scooter accelerates smoothly, but it doesn't take too long to reach the top speed.
There are three-speed modes available, each with its own speed limit:
pedestrian, 5 kmh / 3 mph
standard, 15 kmh / 9 mph
sport, 20 kmh / 12.5 mph
You can also install custom firmware for this scooter that will unlock higher top speeds, possibly up to 30 kmh / 18.6 mph (more on that below).
In my tests, I found that the Xiaomi Essential could consistently reach a top speed of 23 kmh / 14.2 mph on flat terrain. I was also able to reach speeds of up to 23 kmh / 14.2 mph on downhill sections.
However, that's still pretty slow in my book. I recommend checking out my guide on the fastest electric scooters if you feel the same way.
Speed hack
As with most Xiaomi scooters, there is a speed hack available for the Xiaomi Essential as well, that can unlock the true top speed of the scooter of 30 kmh / 18.6 mph.
You can follow this guide in this video if you wish to do so, it describes all the steps in good detail, but be aware that doing this may void your warranty, so do it at your own risk.
Climb and climb test
The Xiaomi Essential climbs relatively well for its motor power, but compared to more powerful scooters, it can't be described as a great climber.
In my tests, I found that the Xiaomi Essential could consistently climb inclines of up to 10° / 17.63% without any problems.
However, I did notice that the scooter did start to lose speed on steeper inclines.
Still, if you live somewhere with lots of steep hills, I wouldn't recommend this scooter, as it's not a great climber. Check out my guide on the best electric scooters for climbing hills instead.
Range and range test
The Xiaomi Essential has an official range of 20 km / 12.5 mi, and that range has been confirmed in my tests so far (I got almost exactly that).
Some users on the heavier side report getting less range in their everyday rides, and even those are pretty rare.
With that kind of range, and the ridiculously low weight and volume, this scooter is a somewhat acceptable commuting companion. It may shine for navigating the busy streets and tackling any short to medium urban commute while fitting into public transport or the trunk of any car with ease, but the range itself is too small.
If you need more range, I recommend checking out my guide on the best long-range electric scooters.
Battery and charging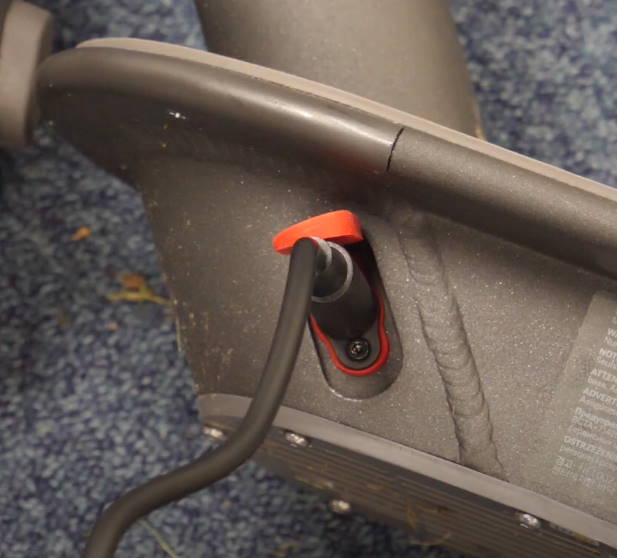 The NE1002-H Lithium-ion battery of the Xiaomi Essential is of top quality. It has a voltage of 36 V and a capacity of 5.1 Ah and 183 Wh. You will get at least 500 charge cycles before you start noticing a drop in performance.
Charging the Xiaomi Essential takes 3.5 hours. The charging port is at the front left side of the deck, and it is protected from dirt and water ingress by the red rubber cap. Charging the scooter will cost pennies.
Ride experience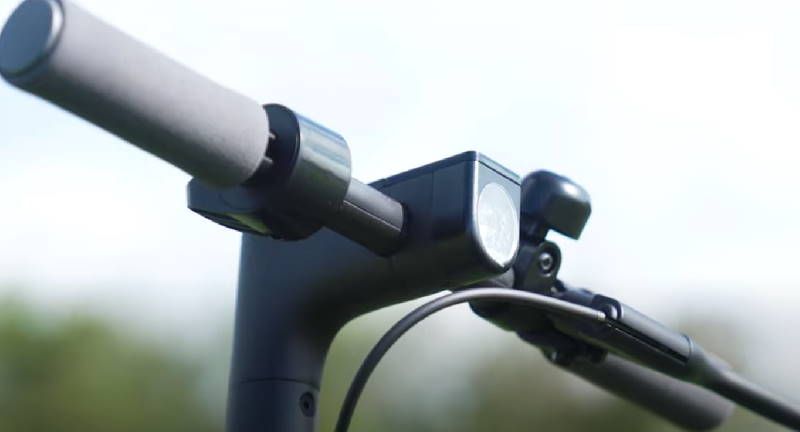 The Xiaomi Essential boasts standard-sized air-filled tires, ensuring a comfortable and smooth ride with excellent shock absorption.
This upgrade, especially in tire strength, reduces the likelihood of flats, enhancing safety and carefree riding. The scooter's durability is further underscored by upgraded fenders stabilized against the frame, eliminating any potential wheel-related noises.
Xiaomi Essential vs other scooters
The Xiaomi Essential is most often compared to other Xiaomi models.
Xiaomi Essential vs Xiaomi M365
The original coolest kid from Xiaomi, the Xiaomi M365, may make it difficult for the Xiaomi Essential to get out of its shadow. Both scooters cost about the same, have the same motor power, weigh about the same, and have the exact same dimensions, which means they are the same scooter in many regards.
The M365 does have an edge in performance, but that's pretty much where its advantages end. Also, it's likely that the Essential is purposefully limited in speed so that it is street-legal in the places where it's sold, so that's probably not even a real advantage.
The Essential is the better choice simply because it's the newer release, that addresses many of the issues of the Xiaomi M365, most notably the headaches that the scooter caused its owners with the frequent flat tires.
Xiaomi Essential vs Xiaomi 1S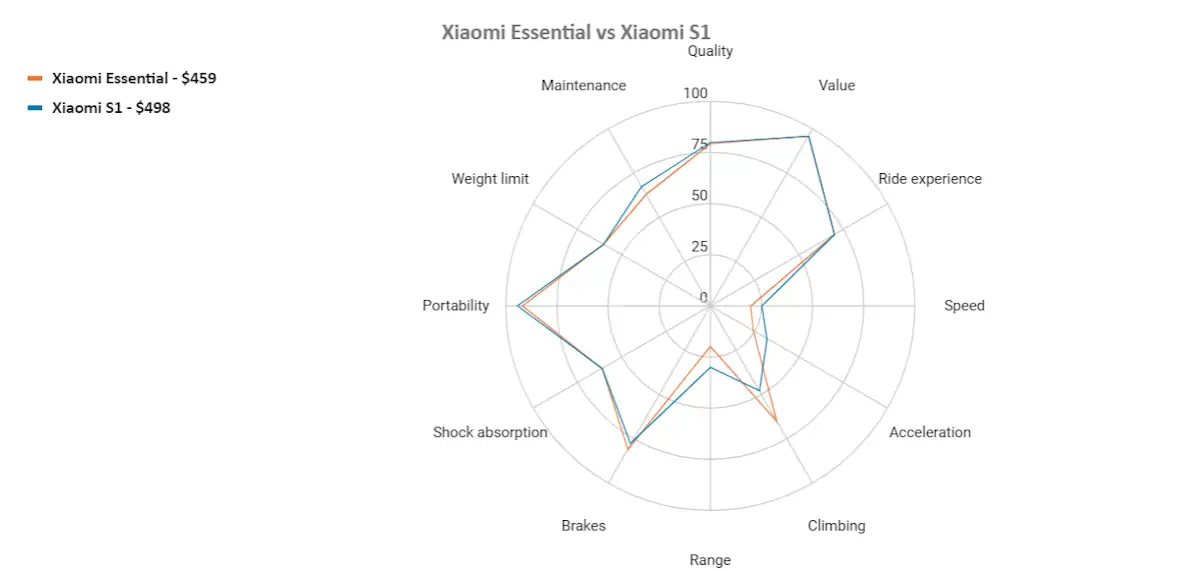 The Xiaomi 1S is, in a lot of ways, the successor to the legendary Xiaomi M365 Pro, so comparing the Xiaomi Essential to it is almost like comparing the M365 and the M365 Pro.
That means the Xiaomi 1S will be the more powerful version, with a more powerful motor, higher top speed, and more range. The cost of that, of course, will be reduced portability, bigger weight, and bigger volume when folded. Also, the 1S will be more expensive.
You can see my complete Xiaomi 1S review to find out more about this scooter.
Xiaomi's commitment to quality, a hallmark of their scooters, shines through in the Essential model, offering robust features and exceptional value within its affordable price range.
Build quality
The scooter features a durable aircraft-grade aluminum alloy frame, striking a balance between lightness and toughness.
The deck size adheres to the industry standard, largely influenced by Xiaomi.
Overall, I found the Xiaomi Essential to be a well-built and durable electric scooter, and I'm confident it will last for years.
Features
Let's take a look at well-built and durable features of the Xiaomi Essential.
Brakes and safety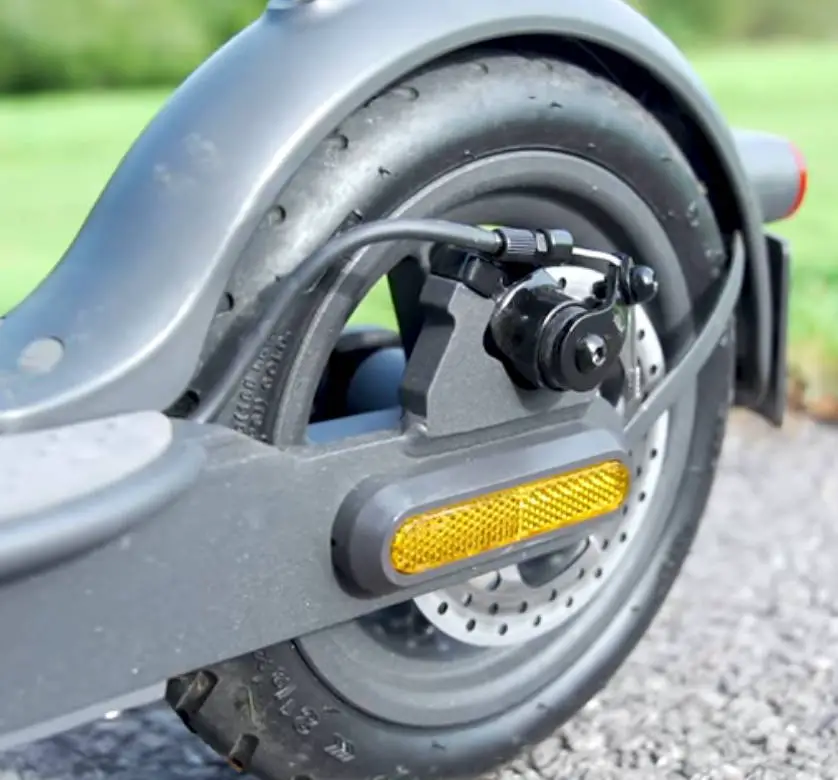 The brake lever on the left handlebar activates the dual braking system of the scooter, comprised of the electronic brake in the front wheel that slows down the motor movement, and the disc brake in the rear wheel.
That way, the scooter achieves braking redundancy and provides a very short stopping distance of around 6 meters. The scooter also features an E-ABS (electronic anti-lock braking system) that prevents the front wheel from locking when braking.
When the brake is engaged, the kinetic energy recovery system is activated and it regenerates the battery level by a small degree.
You shouldn't count on recharging your battery just by braking, but still, this is a cool feature that will extend your range by about 5-10%.
The short stopping distance, and the fact that the scooter is not dangerously fast, mean that this scooter will be a very safe ride. You should still wear a good helmet for electric scooters while riding at all times.
Tires and wheels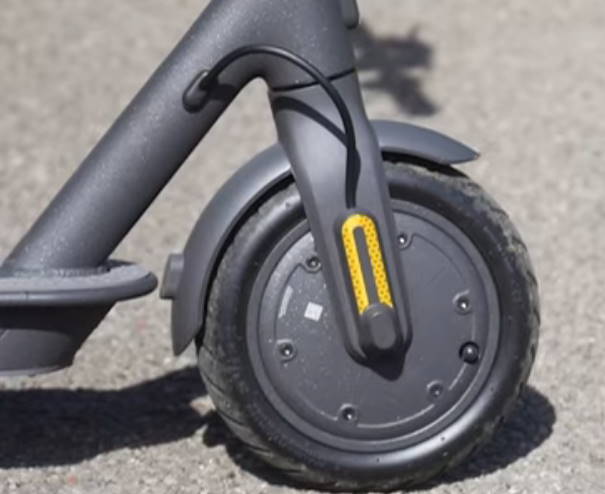 The tires are one of the biggest improvements in this scooter compared to the older Xiaomi versions.
They are still 8.5 inches in diameter and are still pneumatic tires that provide comfortable rides and plenty of suspension.
The point of improvement is the resistance to flats. It is well known that the first Xiaomi scooters like the Xiaomi M365 were extremely susceptible to flats, and that was one of the biggest complaints that owners had.
The new and improved explosion-proof tires employ technology that makes them much more durable and resistant to flats, and that's one of the biggest wins for this new version. You can also order the scooter to come already filled with puncture-protection fluid.
Screen
The screen can show many options and information:
current speed (you can choose kmh or mph)
speed mode
battery level (5 bars)
light status
Bluetooth status
lock status
error codes
motor temperature status
It is pretty bright and has a lot of contrast, so it's not difficult to read even on brighter days.
Weight, dimensions, portability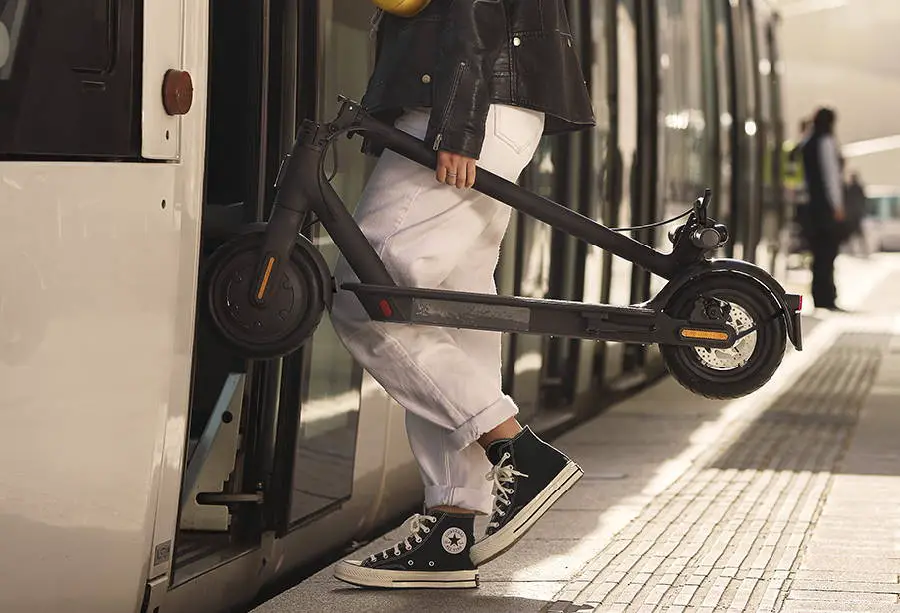 The Xiaomi Essential weighs just 12 kg / 26.5 lbs, which makes it one of the lightest commuter scooters available today.
When folded, the scooter occupies very little space:
length of 108 cm / 42.5 in
height of 49 cm / 19.3 in
width of 43 cm / 17 in
The small weight and the small volume together mean that the Xiaomi Essential is one of the most portable adult commuter scooters on the market. The scooter fit literally everywhere I tried, from car trunks to public transport, to narrow hallways or small office spaces.
Weight limit and rider height
The scooter can officially support 100 kg / 220 lbs of weight on its deck.
It has a standard handlebar height, and is designed for riders ranging from 120 to 200 cm / from 47 to 79 in. Taller riders may have some problems reaching the handlebars without slouching, so they may want to see some scooters for taller adults.
The suggested rider age for this scooter is between 16 and 50 years, although I don't see why people a bit outside of that age range shouldn't ride this scooter, as it's perfect for beginners and very easy to use.
Lights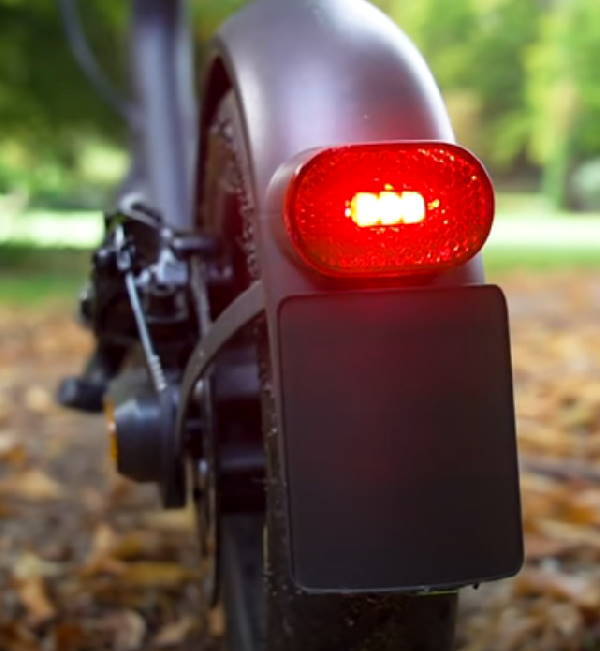 The Xiaomi Essential features 3 separate light setups.
The medium-strong 2 Watt LED headlight on the top of the stem is angled slightly downwards and illuminates the road ahead of you when riding at night, shining about 9 m / 30 ft ahead.
The red light on the rear fender will flash when you use the brake and will signal your intentions to other participants in traffic.
In addition, the scooter comes with several reflector lights placed on the front of the stem, the sides in the rear, and the sides in the front, which further increase your visibility and safety at night.
Water resistance
The IP54 rating of the Xiaomi Essential makes it water-resistant, but not fully waterproof. The materials of the scooter are of very good quality and they will not rust. The deck is pretty tightly sealed, and the battery is well-protected against water ingress.
Can I ride the Xiaomi Essential in the rain?
Some owners have ridden the Xiaomi Essential through the rain without any problems, but the golden scooter rule still applies, and you should avoid riding in the rain as much as possible.
If you live somewhere with lots of rain or snow, I suggest checking out my guide on the best waterproof electric scooters.
Apps and security
The scooter has the ability to connect with apps through Bluetooth. The official Xiaomi Home apps provide a lot of information, control, and features for the scooter:
scooter information and status
ride distance
trip distance
cruise control settings
locking feature
firmware updates
The app is available for both iOS and Android.
One of the coolest features of the app is the ability to lock your scooter. When locked, the scooter's brakes are locked, and the scooter will beep loudly if moved. That's amazing for deterring theft, but it still doesn't prevent someone from simply taking the scooter, so if you plan on leaving your scooter outside, take a look at some good scooter locks.
In addition to the official Xiaomi app, I recommend checking out the EScooterNerds Universal Scooter Helper App, to complement the standard app and provide you with some additional features like guides, hacks, tools, calculators, resources, etc. The helper app is also available for iOS and Android.
Accessories and customizations
The Xiaomi Essential follows the established Xiaomi standard of how an electric scooter should look like, and that's great news for customizing it, as the vast majority of electric scooter accessories out there are made to fit Xiaomi and other popular models.
There is one caveat here that I believe you should be aware of. While the scooter's frame and the overall build are similar to the other Xiaomi models, and the scooter will probably be able to support some of the standard Xiaomi seats, I wouldn't recommend adding a seat to this scooter. It's simply too light to provide good support for it, and I don't believe the rides would be good. If a seated scooter is something you're after, check out the guide on the best scooters with seats.
Pretty much all of the other accessories are fair game. I would suggest a phone mount and a storage trunk in the front as the most basic customizations, and stronger lights if you plan on riding at night. See the guide on electric scooter accessories for some great options, pretty much everything in there should fit the Xiaomi Essential like a glove.
Tradeoffs and downsides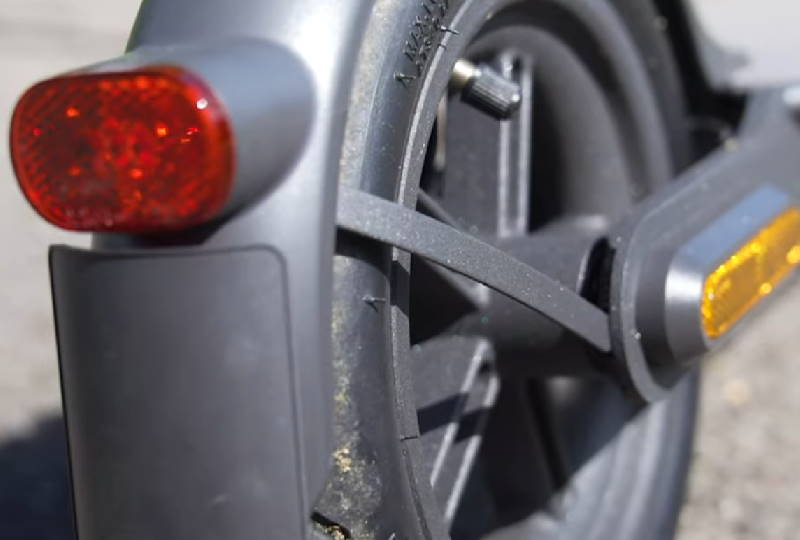 While weight limits are usually more like a guideline than a hard and fast rule, I suggest taking this scooter's weight limit of 100 kg / 220 lbs seriously, as the 250 Watt motor will probably start to choke if someone much heavier than that rides it. If you need a scooter that can carry more than that, see the best electric scooters for heavy adults.
The top speed of 20 kmh / 12.5 mph is the perfect entry-level top speed, but for more advanced riders, it will not be nowhere near enough.
The same goes for the range. If you need more from any of those, you will probably want to go with another scooter, something like the Ninebot Max will be a much better option (you can read the full review here).
You can also take a look at the best scooters under $1000, there will be plenty of amazing choices that perform better there.
The good thing about these tradeoffs is that they are conscious design choices instead of flaws in the scooter, and that makes it easy to know whether this scooter will work for you or not.
Verdict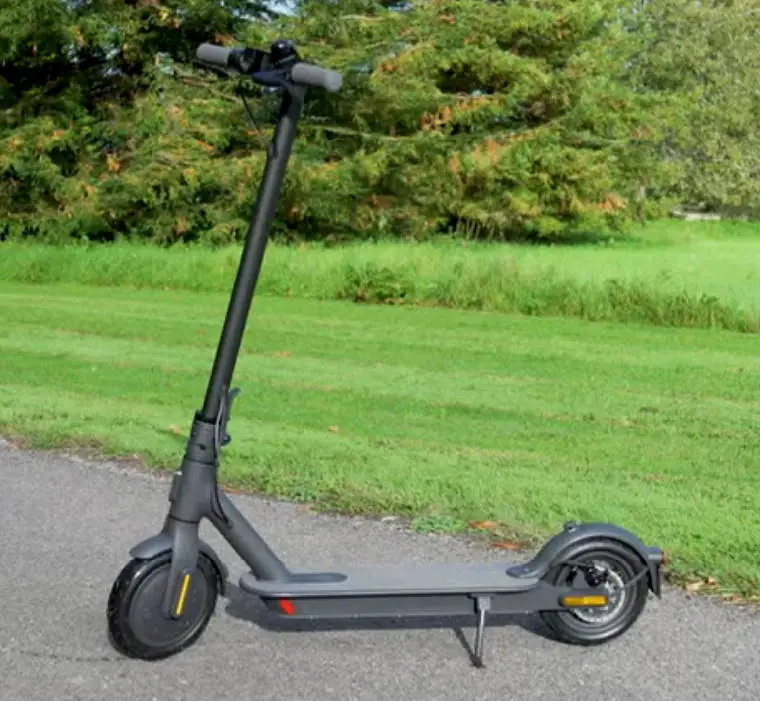 The Xiaomi Essential is a beginner scooter, designed to be a lightweight, portable commuting option for short to medium commutes, that's easy and simple for everyone to fold and carry around everywhere.
With a price usually around $459, it is one of the best budget electric scooters available in the UK and is practically a no-brainer for anyone with that kind of budget. In Europe, its price can be a bit more expensive, but if you use the GeekBuying link, you can find it even cheaper.
Also, coming from Xiaomi, the most popular electric scooter brand ever, this scooter is a clear winner for anyone who wants to play it safe and get a scooter that's tried and tested by millions, from an established top-level manufacturer that guarantees quality in every single unit, and that has tons of satisfied owners to vouch for it.
Being extra-light in weight, and occupying very little space when folded, the Xiaomi Essential is perfect for commuters.
As the performance of this scooter is decent but nowhere near crazy, and also comes with a dual braking system, the Xiaomi Essential is one of the safest electric scooters today.
All of the facts above point to one simple conclusion – the Xiaomi Essential is the perfect beginner and entry-level scooter.
If you are after your first electric scooter, the Xiaomi Essential will be a great choice for you.
---
Want to get
FREE SCOOTER
tips, exclusive discounts and promotions, and unseen scooter hacks? Join the
Scooter Secrets club
.
---
Liked this article? It really helps if you share it.
Follow @escooternerds on social media for more cool stuff
---