Hiboy S2 Pro Review
$649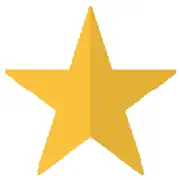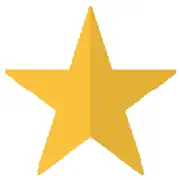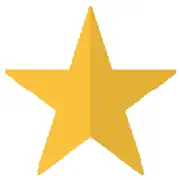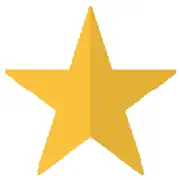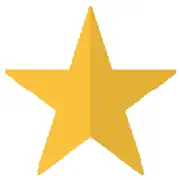 Best place to buy
DISCOUNT COUPON
Enter code at checkout for Extra 5% off the price
Quick summary:
The Hiboy S2 Pro electric scooter offers an impressive combination of performance, durability, and affordability, making it a standout choice for various riders. With a robust 350W brushless DC motor and 10-inch solid tires, it provides a smooth and stable ride, addressing the common issue of flat tires.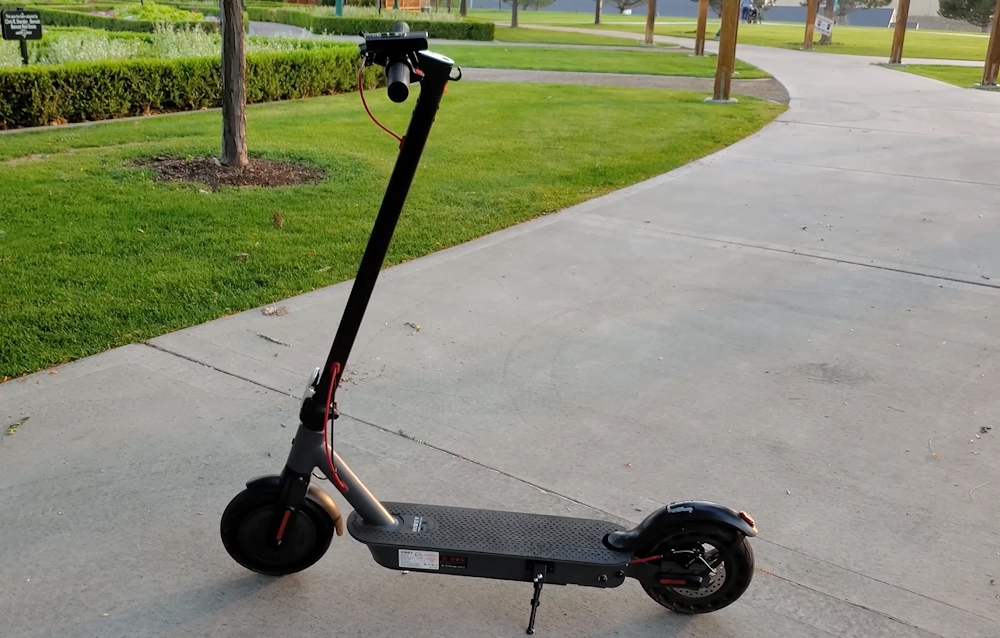 Scores, Tests, Measurements
Overall score
Ranked #2 in price range $600 – $700
75
Pros
Good quality and reliability
Great value
Great for beginners
Smooth riding overall
No risk of flats
Very good range
Good brakes
Good suspension
Portable and good for commuting
CONS
Not great for climbing
Not great for heavier adults
Generic look
Narrow handlebars
Low ground clearance
When to buy
The versatile Hiboy S2 Pro, with its ease of use, durability, and affordable price, suits beginners, commuters, and casual riders alike. Its long real-world range and good performance make it an ideal choice for various needs, while its low price makes it a great budget pick.
When not to buy
Those seeking a high-speed performance scooter or specialized features may find the Hiboy S2 Pro less suitable. Additionally, riders with specific preferences, such as a preference for smaller or larger scooters, may want to explore other options.
Discount code
Escooter Nerds
Extra 5% off the price
In this complete review of the Hiboy S2 Pro, I will describe my experience with it, and we will see why this scooter is an excellent upgrade choice, and why it is one of the toughest and highest-quality budget scooters ever made.
Specifications
Hiboy S2 Pro Specifications
| | |
| --- | --- |
| Top speed | 30 kmh |
| Top speed | 18.6 mph |
| Range | 41.2 km |
| Range | 26 mi |
| Motors | front drive hub BLDC |
| Power | 350 W |
| Climb angle | 8.5 ° |
| Battery | 410 Wh, 36 V |
| Battery type | lithium SBM + Pro extra life |
| Charging time | 6 h |
| Ingress protection (IP) | IP54 |
| Weight | 16.5 kg |
| Weight | 36 lbs |
| Weight limit | 118 kg |
| Weight limit | 260 lbs |
| Tire size | 10 in |
| Tire type | solid |
| Foldable | yes |
| Foldable handlebars | no |
| Seat | available |
| Trunk or basket | available |
| Build material | aluminum + reinforced frame |
| Terrains | urban |
| Brakes | front electronic + rear disc |
| Shock absorbers | rear dual shock absorber |
| Lights | front LED + side LED strips + rear brake + reflective stickers |
| Control | LCD display |
| Speed modes | 2 |
| Cruise control | yes |
| Keys | no |
| Alarm | yes |
| App | yes |
| Warranty | 1 year |
| Return period | 30 days |
| Rider age | 16-50 |
| Folded dimensions (L * W * H) | 115 cm * 41.9 cm * 49 cm |
| Folded dimensions (L * W * H) | 45 in * 16 in * 19 in |
| Unfolded dimensions (L * W * H) | 115 cm * 41.9 cm * 121 cm |
| Unfolded dimensions (L * W * H) | 45 in * 16 in * 48 in |
| Deck dimensions (L * W) | 44.5 cm * 15 cm |
| Deck dimensions (L * W) | 18 in * 6 in |
| Adjustable handlebar | no |
Basics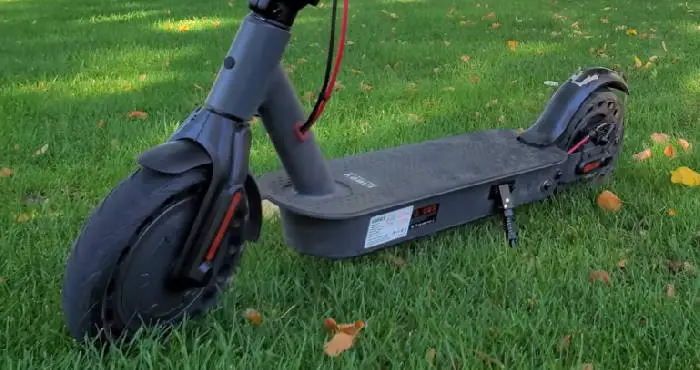 Unboxing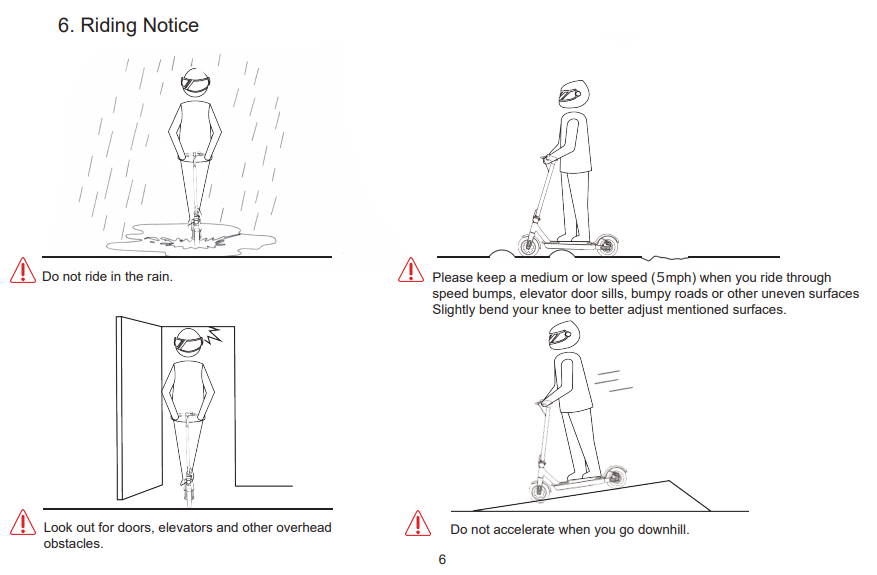 The package includes:
the scooter, with the handlebars connected by not yet assembled
charger
4 screws
Allen key
user manual
warranty card
Assembly
The scooter comes semi-assembled; you assemble it by fitting the handlebars into the stem and securing the screws.
Ensure all other screws are also tightened. I recommend a quick scan of the user manual; you might discover valuable information about your new scooter.
Folding and unfolding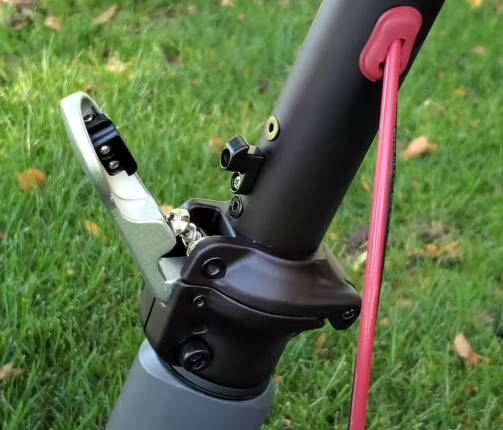 The folding mechanism of this scooter is robust, secure, and effortlessly operated.
To fold, unlock the stem latch on the front, fold the stem, and attach the small locking frame from the rear fender to the hook on the stem (you'll hear a satisfying "click").
Same goes for the unfolding process, it took me just a few minutes to do it.
Performance
Let's see how the Ninebot S2 performs – it's motor capability, speed, range, the battery performance and climbing angle.
Motor and power tests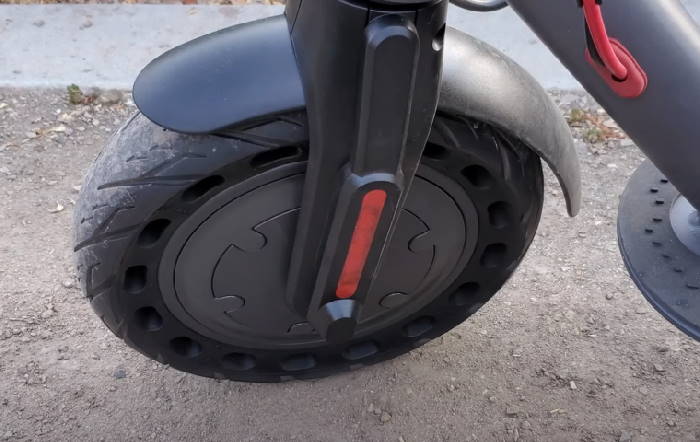 The Hiboy S2 Pro features a robust 350-Watt brushless DC motor integrated into its front wheel, enhancing torque, climbing capabilities, and overall performance.
While not explicitly clarified by Hiboy whether the 350 Watts represent real or peak power, my extensive experience with scooters leads me to believe that it likely reflects the actual motor power, with peak power estimated to be in the range of 600-700 Watts.
I've noticed that when I pushed the scooter to its limits, such as navigating steep inclines at full throttle, the app indicated a power output consistent with this estimate.
Speed and acceleration tests
The scooter reaches impressive top speeds of up to 18.6 mph / 30 kmh, surpassing the standard budget scooter. Achieving this top speed was consistently easy without prolonged acceleration.
Featuring just two speed modes, a forward-looking design choice in my view, aligns with the common practice among scooterists who predominantly opt for the fastest speed mode.
I rarely used the slower speed mode, which would make the elimination of the intermediary mode a streamlined and elegant solution for simplifying controls.
The acceleration on the scooter was swift yet smooth, characterized by a gradual build-up without abrupt or jerky movements.
Range and range tests
The official range of the Hiboy S2 Pro is 25 miles / 40 km.
My tests confirm this range, and an average from all my tests would be somewhere around 26 mi / 42 km.
However, riding non-stop at full speed will get you less than that, probably somewhere closer to 18 mi / 29 km in my estimate.
Climb angle and climbing tests
The Hiboy S2 Pro should be able to climb hills as steep as 8.5° / 15%, according to its specs.
In my experience, however, the scooter seemed to struggle quite a lot when climbing, even on hills that were not as steep.
Probably one of the weakest sides of this scooter in my opinion.
Battery and charging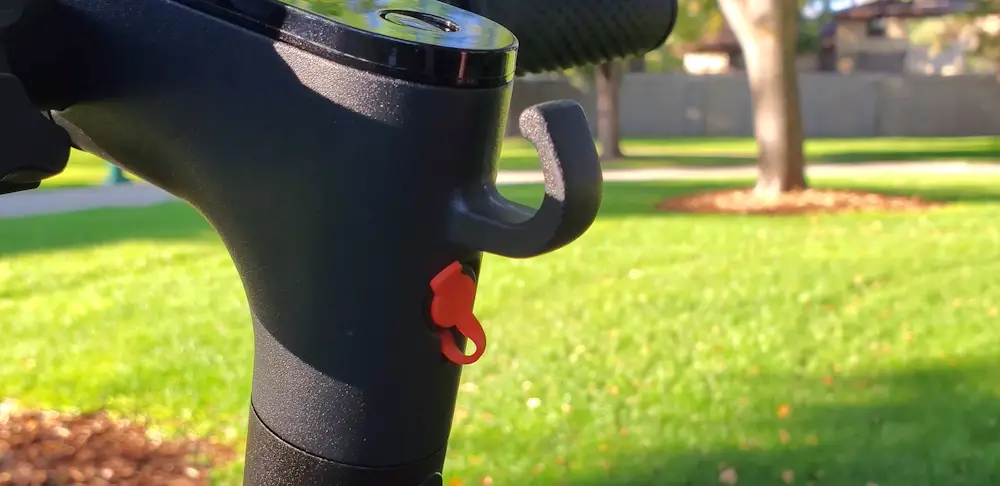 The Hiboy S2 Pro is equipped with a 36V, 11.4Ah, 410Wh battery.
For optimal battery lifespan, make it a habit to charge your scooter frequently and ensure full charges.
Charging the Hiboy S2 Pro to full capacity requires 6 hours. While this may seem lengthy at first glance, it was comparatively swift considering scooters with a similar range.
The indicator light on the scooter turns red during charging and green when the battery is fully charged.
The charging port is well-placed at the top of the stem, just beneath the hook, to avoid vulnerability to dirt, dust, and water.
Additionally, the scooter features a protective rubber cover cap.
How much does it cost to charge the Hiboy S2 Pro?
The Hiboy S2 Pro will cost 2 cents to charge in the US, and 4 pennies in Canada, 11 pence in the UK, and 7 cents in the EU, during off-peak hours.
During peak hours, it will cost about 7 cents in the US, 5 pennies in Canada, 13 pence in the UK, and 11 cents on average in the European countries.
Ride experience
The Hiboy S2 Pro provided me with a ride smoothness and overall stability that's on par with much more expensive scooters, and certainly outclassed most of the scooters in its price range.
It managed to strike a perfect balance between toughness and comfort, with a lot of its elements and features geared towards reducing shock and vibration.
The combination of tires with a large diameter, the suspension on the rear, and a sturdy build, is simply brilliant, and it gave me owners carefree and fun ride.
Hiboy S2 Pro vs other electric scooters
The Hiboy S2 Pro is making a lot of waves, and is picking fights with a lot of other popular scooters. Let's see how it compares to them.
Hiboy S2 Pro vs Hiboy S2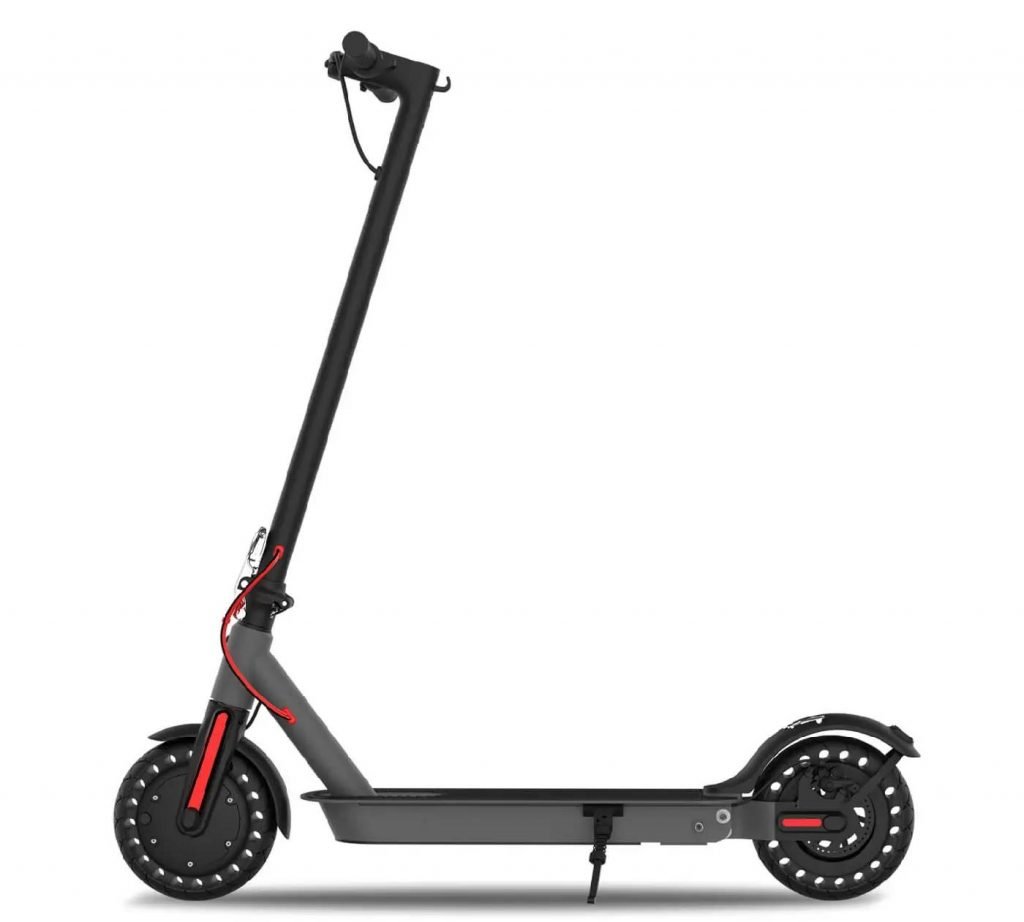 While the Hiboy S2 Pro stands out as the superior choice, the standard version has its merits.
Both models share crucial features, including the same motor, water resistance, and nearly identical weight capacity and dimensions.
The Pro boasts extended range and incorporates lessons learned from the standard version, addressing minor issues. Its larger tires significantly enhance ride comfort.
However, the standard version offers a more budget-friendly option, typically being around $150 cheaper.
Assess your needs: if your commute is under 5 miles / 8 km, opting for the Hiboy S2 could save you money without sacrificing much. For longer distances or a preference for extended range, the Hiboy S2 Pro is a fitting choice.
You can see the full review of the Hiboy S2 to find out more, or check it out at Hiboy or Amazon (remember, the "Escooter Nerds" coupon gets you 5% off at Hiboy).
Hiboy S2 Pro vs Hiboy Max
We can say that the Hiboy Max is the more budget and less performant version of the Hiboy S2 Pro.
The Hiboy Max also has solid tires, but smaller, with a diameter of 8.5 inches. It also has significantly less range, a much weaker motor, and smaller weight limit.
But still, the Hiboy Max is cheaper, and a bit lighter in weight. If that sounds like a good deal to you, you may want to see the Hiboy Max review.
Hiboy S2 Pro vs Hiboy KS4 Pro
The Hiboy KS4 Pro is one of the more recent additions to the Hiboy line, but it only comes with a few incremental improvements.
Compared to the S2 Pro, it's actually a bit less performant, with about 3 mph / 5 kmh less speed, and a bit less range, although it will come with more torque and climb better.
Pretty much everything else is similar.
Honestly, I can't see a clear reason why someone would pick the KS4 Pro over the S2 Pro.
At one point, the price difference between the two was significant, but even that's no longer the case. Anyway, you can check out the Hiboy KS4 Pro at the Hiboy store if you're curious.
Hiboy S2 Pro vs Ninebot Max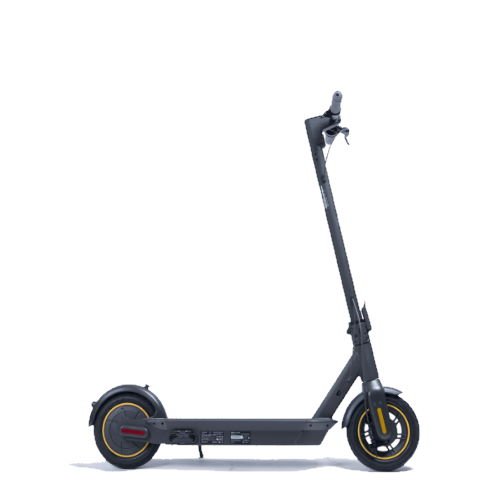 These two scooters are often compared, although it's not an entirely fair matchup given the Ninebot Max's higher price.
Surprisingly, the Hiboy S2 holds its ground well.
They share similar top speeds, motors, and acceleration. The tire size is the same, with the Ninebot Max having pneumatic tires for a potentially smoother ride, but lacking suspension.
Beyond price, the range-vs-portability tradeoff becomes crucial.
The Ninebot Max offers more range (40 mi / 64 km) but adds 5 lb / 2.5 kg in weight and an extra $250 to the cost.
Let your budget guide your decision.
If you're aiming for $500-$600, the Hiboy S2 Pro is a solid choice; otherwise, explore the Ninebot Max for a better option overall.
Hiboy S2 Pro vs Xiaomi M365
I believe that the Hiboy S2 Pro is a much better choice than the standard version of the Xiaomi M365 for a lot of scooterists. It's kind of unfair to compare these two, and better comparisons would be Hiboy S2 Pro vs Xiaomi M365 Pro, or Hiboy S2 vs Xiaomi M365.
If you're considering either, I'd recommend the Hiboy S2 Pro in 7 out of 10 cases. It offers larger flat-proof tires, addressing a significant weakness of the Xiaomi M365, along with better range, top speed, and overall performance.
Opt for the Xiaomi M365 if you prioritize a proven, lighter scooter that's easier to carry or if saving around $100 is crucial. In the Hiboy S2 Pro vs Xiaomi M365 matchup, I believe the extra $100 is well worth the investment, but check out my Xiaomi M365 review for additional insights if you're undecided.
Hiboy S2 Pro vs Xiaomi M365 Pro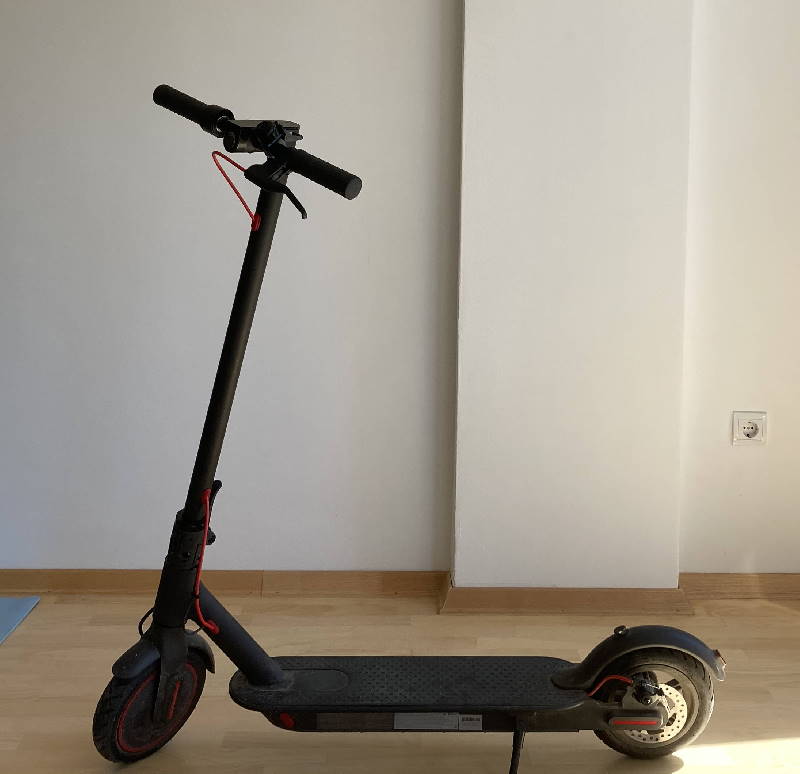 This is a very good comparison in my opinion, and I believe a lot of people are thinking the same. It should be noted that the Xiaomi M365 Pro is not so easily available in the US, while Hiboy scooters were mostly available just in the US until recently, which might mean this comparison would have been mostly theoretical up until now.
The Hiboy S2 Pro boasts superior speed and motor power, being approximately 3 mph / 5 kmh faster out-of-the-box. While the Xiaomi M365 Pro can be hacked for similar speeds, this may jeopardize the warranty. The Hiboy S2 Pro also offers slightly more range, faster charging, and a higher weight capacity.
On the other hand, the Xiaomi M365 Pro is lighter, potentially handles inclines better, and enjoys significant brand recognition, reflecting its widespread popularity.
I believe it comes down to the tires. The Hiboy S2 Pro, despite having larger tires and suspension, remains a solid-tire scooter, while the Xiaomi provides a slight edge in ride comfort at the cost of a higher risk of flats.
How to choose? Well, I would either look at my previous experience in my city, or try and talk to some other scooterists or cyclists I know that often ride there. Do they suffer a lot of flats? Then stick with the Hiboy S2 Pro. Are flats not that common? Well, honestly, maybe still stick with the Hiboy S2 Pro, as its a newer and better version, but give the Xiaomi M365 Pro another look as well.
If you want to find out more about the Xiaomi M365 Pro, see its full review here.
Hiboy S2 Pro vs Xiaomi Pro 2
The Xiaomi Pro 2 is almost the same scooter as the Xiaomi M365 Pro, with some small improvements.
The Hiboy S2 Pro boasts a powerful 350W motor, solid 10-inch tires, and a dual rear suspension, providing a smooth and stable ride. It stands out with its aerodynamic design, contributing to enhanced stability.
On the other hand, the Xiaomi Pro 2 offers a similar motor power but emphasizes brand recognition, a lighter build, and a slightly longer range of 40 miles.
The choice between the two may come down to personal priorities—whether one prioritizes the Hiboy S2 Pro's unique design, robust suspension, and features like IP54 water resistance, or values the Xiaomi Pro 2 for its established brand reputation, longer range, and potentially lighter weight.
Hiboy S2 Pro vs GoTrax G4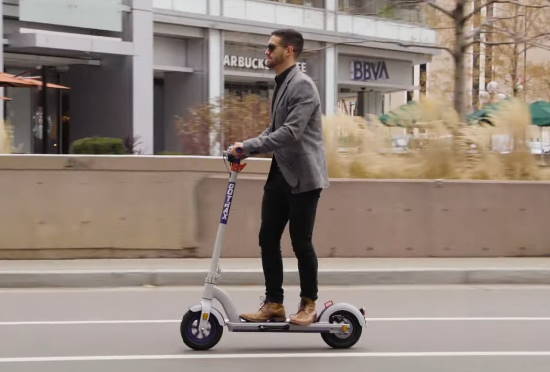 The GoTrax G4 offers comparable performance to the Hiboy S2 Pro, boasting slightly better top speed and climb angle, while having a smaller range and weight limit.
Both scooters will come with 10-inch pneumatic tires and an IP54 water protection standard.
I'd generally recommend the Hiboy S2 Pro because of its sturdier build and better brakes, as well as the suspension which is lacking in the GoTrax G4.
However, if you're looking for similar performance for about $150 less, then check out my GoTrax G4 review.
Hiboy S2 Pro vs Turboant X7 Pro
The Turboant X7 Pro stands out as a strong contender against the Hiboy S2 Pro.
The Turboant model with a removable battery offers greater range, climbing power, and slightly higher speed, all while being lighter and more affordable, approximately $100 cheaper.
On the other hand, the Hiboy S2 Pro boasts a sturdier build quality, superior ingress protection, and better shock absorption.
For more in-depth information, you can explore my Turboant X7 Pro review.
Build quality
Hiboy is acclaimed for crafting budget-friendly scooters that offer exceptional value, evident in the build quality of the Hiboy S2 Pro.
The scooter demonstrated remarkable toughness, handling substantial abuse during my testing.
While not designed for off-road use due to its solid tires, the frame and deck showed strength comparable to off-road models.
Design and engineering
After riding the Hiboy S2 Pro scooter, I noticed that its small angle between the stem and the deck sets it apart as one of the most aerodynamic scooters. This particular design not only enhances stability but also minimizes handlebar wiggling, contributing to an overall smoother riding experience.
The deck-housed battery lowers the center of gravity, which further boosted stability.
Despite prioritizing reliability and toughness, the scooter maintains comfort and supports an ergonomic riding posture.
While the scooter's appearance doesn't particularly appeal to me, personal taste varies, and many people may like its looks.
Features
The Hiboy S2 Pro offers a variety of features that can make your ride more enjoyable and safe.
Brakes and safety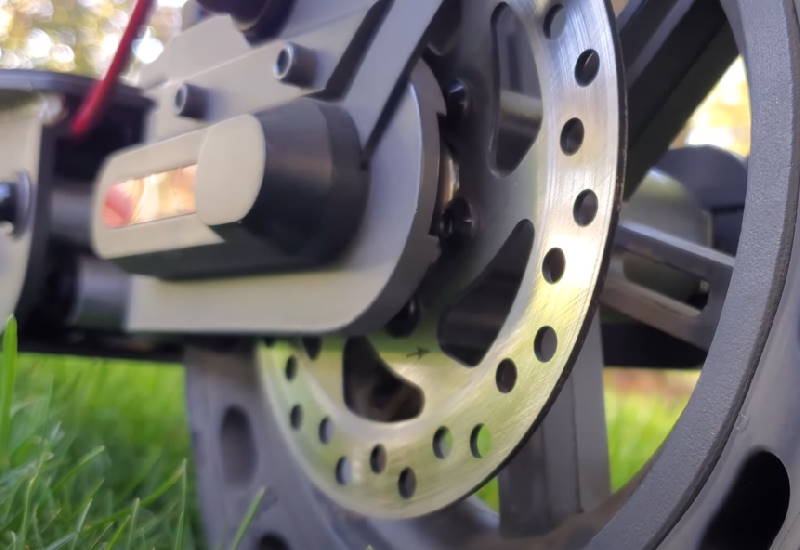 The Hiboy S2 Pro features a redundant dual-braking system, combining an electronic brake in the front wheel with a rear disk brake. I found the braking system to be effective, offering responsiveness without being jerky.
Each brake exhibits significant stopping power independently. However, their combined use results in a short braking distance, bringing the scooter from full speed to a complete stop in just 2-3 seconds.
Keep in mind that using the brake lever engages both of the brakes, so you don't have to use the lever and the brake thumb throttle, you can only use the lever.
The front brake is a regenerative brake, and it refills the battery by a small amount every time you use it – don't count on this extending your battery by a crazy amount, but it's still a nice little bonus.
It's possible to adjust the disk brake yourself, although Hiboy doesn't recommend playing with it too much, and modifying it significantly may even void your warranty.
Tires and fenders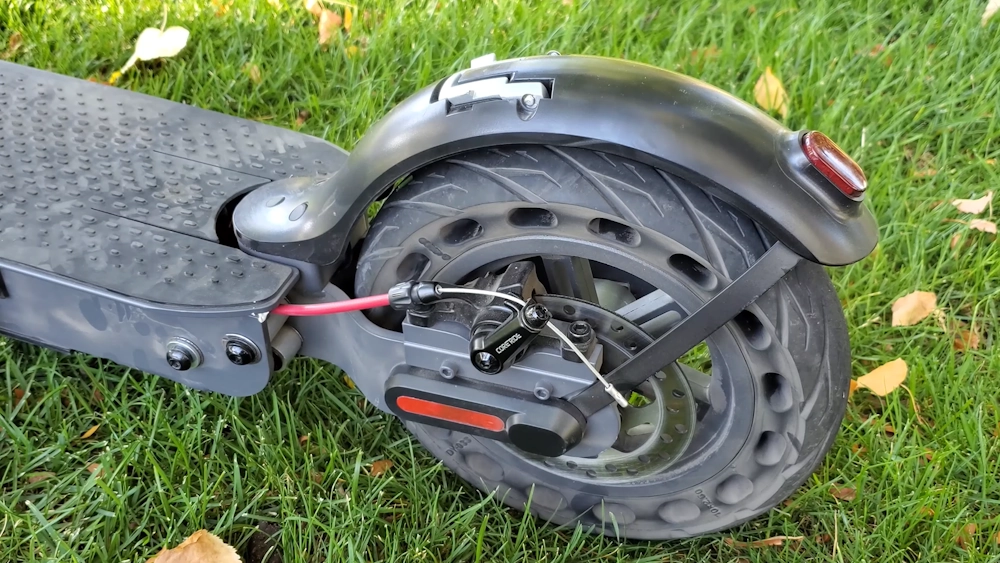 The Hiboy S2 Pro boasts top-notch solid tires, standing out among electric scooters.
Despite my usual preference against solid tires, these 10-inch ones impressed me.
Larger than typical 8-inch budget scooter tires, they enhance torque and performance while delivering unexpected traction for solid tires.
The tires feature honeycomb technology with built-in air pocket that contributed to ride stability and comfort.
As with all solid tires, there's no need to monitor tire pressure, and the best part is they're immune to flats.
I noticed that the steel-reinforced rear fender eliminates the common issue of fender wobbling or breaking and plus ensured ride stability.
Suspension and shock absorption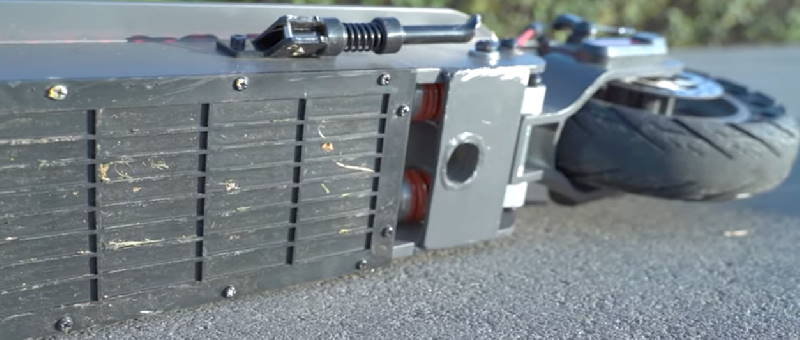 In my view, the Hiboy S2 Pro's dual spring suspension in the rear is a standout feature, enhancing ride smoothness significantly.
While it may feel slightly stiff for some users, for me it was a gamechanger.
Despite having solid wheels that contribute less to shock absorption, their larger size coupled with the honeycomb design, effectively absorbed impact from bumps and potholes.
The combination of these features results in excellent overall shock absorption for the Hiboy S2 Pro.
Water resistance and IP rating
The Hiboy S2 Pro carries an IP54 rating, signifying water resistance rather than full waterproofing.
Although there are brake cables protruding from the scooter, they are generally well-protected and pose minimal risk of water damage.
While it's advisable to avoid riding in the rain, this holds true for virtually all electric scooters, even those labeled as truly waterproof.
In case you encounter some rain, the IP54 rating provides a high likelihood of protecting your scooter from water damage.
Weight limit
The Hiboy S2 Pro boasts a weight limit of 260 lbs / 118 kg, providing a substantial advantage over many budget models with a standard limit of 220 lbs / 100 kg.
Extensive testing by heavier riders confirms the stated weight limit, with reports indicating no significant performance issues—even from riders weighing up to 253 lbs / 115 kg.
While there may be other scooters tailored for heavier adults, the Hiboy S2 Pro presents a commendable option, particularly for those seeking a budget-friendly choice.
Dimensions, weight, and portability
The Hiboy S2 Pro offers decent portability, weighing 36.4 lbs / 16.5 kg—considered average in its class.
When folded, it aligns with the size of other budget models, providing convenient handling with a well-placed grab point near the stem's middle and a balanced center of gravity.
I had no difficulty carrying the scooter. It easily fits through doors, onto public transport, and into most car trunks.
Deck and frame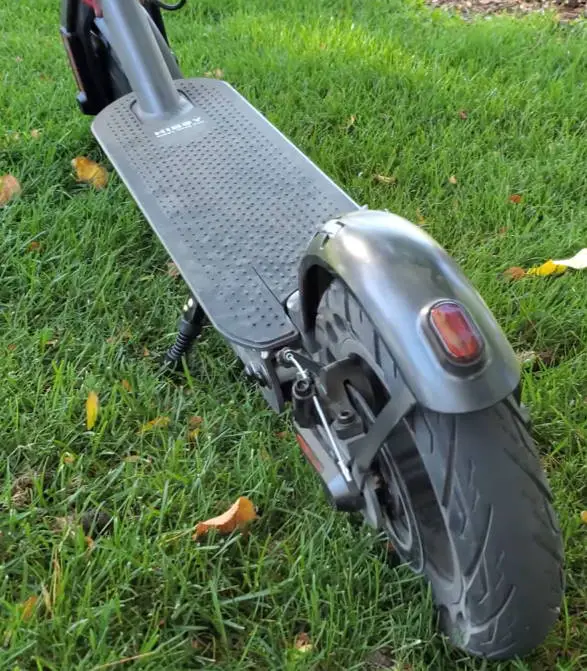 The scooter's deck, measuring about 17 in / 44 cm in length and 6 in / 15 cm in width, provides comfort for most riders, excluding those with shoe size 16 or above.
The deck features a top rubber surface with enhanced grip which prevents slipping.
The reinforced rear fender remained stable, allowing me to use it as a footrest by placing my rear foot on top.
Handlebars, hook, cockpit, and controls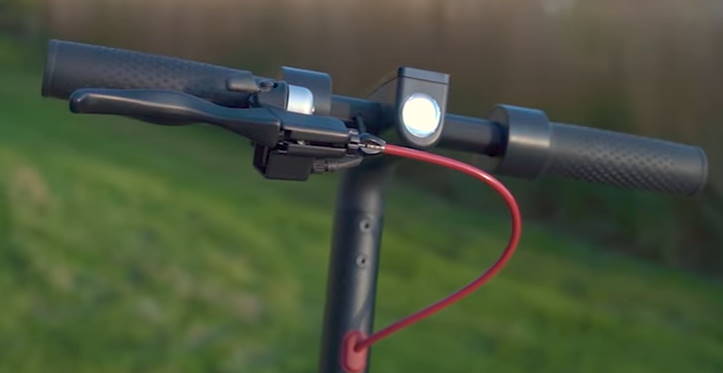 The left handlebar features the brake thumb-throttle button (with a red rubber cover), while the right handlebar houses the responsive acceleration thumb-throttle button, bell, and brake lever.
An innovative addition is the stem hook, serving dual purposes: providing a hanging spot for bags/items and facilitating the scooter's secure lock when folded.
Screen
The LCD screen is pretty bright and has a lot of contrast. It is visible even on bright days.
It can show:
current speed (mph or kmh)
speed mode
battery level
lock status
lights status
scooter's temperature status
cruise control status
power output
The screen's design, and likely the entire cockpit, heavily resemble Xiaomi models, a fact that Hiboy doesn't seem to attempt to conceal.
While the screen readings differ, the lack of originality in design is noticeable. In my opinion, a bit more attention to design could have enhanced the overall aesthetics.
Lights and riding at night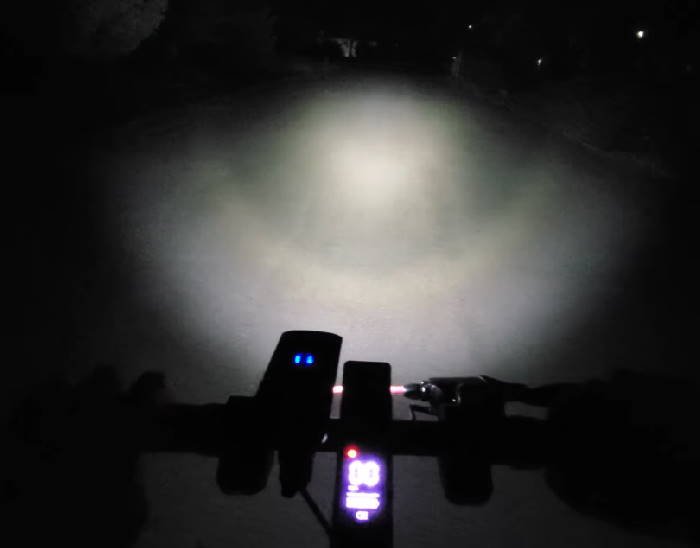 The Hiboy S2 Pro stands out as one of the best-lit budget electric scooters, featuring four distinct light configurations.
The main LED headlight is positioned on top of the stem, angled for optimal night riding visibility.
While its brightness enhanced safety during nighttime use, my advice is to avoid frequent night rides.
For those planning to ride in the dark frequently, consider additional lighting options (refer to the guide on the best electric scooter accessories for affordable yet effective lights).
The deck includes red LED strips and four reflective red stickers (two on the front and two on the back) for enhanced visibility.
Seat
The deck can support an optional seat. The seat is an official Hiboy product and is made to fit the scooter perfectly.
In my opinion, the seat is the best electric scooter accessory in general, and it certainly makes a lot of sense for this scooter, especially for people with longer commutes.
You can find the seat for the Hiboy S2 Pro at the Hiboy store.
Accessories and customizations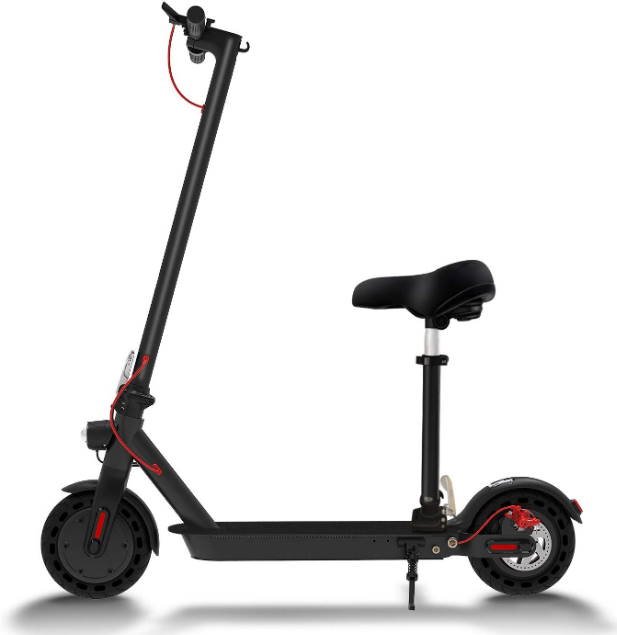 When it comes to customizing your Hiboy S2 Pro and enriching it with useful accessories, you have plenty of options. Since the scooter has a fairly standard build and design, a lot of the common electric scooter accessories will fit nicely.
The only mandatory piece of equipment, as usual, is the proper scooter helmet. The Hiboy S2 Pro is not too fast, and some people have gotten away with a simple bike helmet, but I would still recommend a cheap but solid-quality half-helmet such as the ILM Half Helmet.
If you want to choose the perfect helmet for your needs and in line with your budget, take a look at my full scooter helmet guide.
Apps and security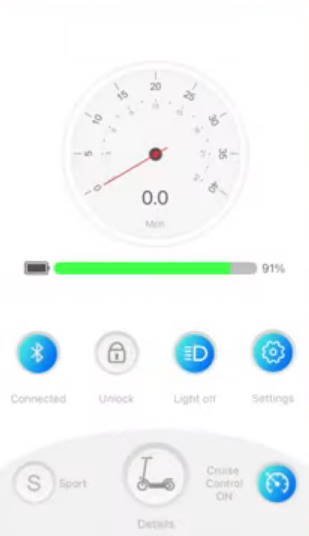 All Hiboy scooters can use the official Hiboy app, available for both iOS and Android.
The app can show and control various features and settings:
current speed
setting the speed mode
setting the speed limit
choosing your metric system
battery level
bluetooth connection status
locking the scooter
lights status and setting
toggling cruise control and set its speed
zero-start or kick-start mode
performance readings (voltage, current, power, controller temperature)
acceleration level
electronic brake sensitivity and regenerative braking level
firmware upgrades
other settings
All in all, the app is very good, and one of the most feature-complete apps I've ever seen. The ability to lock the scooter from the app is very cool, and even though it will not prevent someone from carrying the scooter away, it will make theft much harder (if you want to fully secure your scooter against theft, you will need to see some solid scooter locks).
As an addition to the original Hiboy app, you can check out the EScooterNerds Universal Scooter Helper App, which will provide you some complementary features (30+) that scooter-specific apps lack, like cleaning and maintenance checklists, guides, resources, tools, calculators, etc. The app is available for both iOS and Android as well.
Issues, tradeoffs, and downsides
The Hiboy S2 Pro is sort of a bug-fixing release, and it has addressed a ton of issues found in the older Hiboy models. It's not like the scooter is perfect, but I truly only observed a few semi-major flaws, both in terms of design and of execution.
As with many other scooters in this price category, and pretty much most electric scooters in general, the handlebar width is a bit narrow. Just a bit more length on each side, something like 2 in / 5 cm, would do wonders for the control and cornering of the Hiboy S2 Pro, even if it comes at the expense of reduced portability. This was probably my least-favorite side of this scooter.
Another thing I didn't like about this scooter, which also involved a bit of false advertising, was the climbing angle. Although the brand promoted a climbing angle of 8.5° / 15% for this model, which is already not a big climbing angle, it seemed that the real climb angle was even a bit lower. The scooter sometimes doesn't even handle small ramps in the park, let alone steep uphill streets.
The battery lives in the deck, and that's generally a good thing as it makes the scooter more stable. The tradeoff here is lower ground clearance, and you will most likely want to avoid riding off curbs (something which you shouldn't do anyway).
I guess we could say that the scooter looks very similar to the Xiaomi models, which is not exactly a downside, but still, I think it would probably be nice if the scooter had a more distinct look to it.
That's all I got, and I was purposefully trying to be a bit nit-picky in order to paint a complete picture. In my honest opinion, none of these tradeoffs and downsides are true dealbreakers, except for maybe the climbing angle if you ride in hilly areas.
Verdict – should you buy the Hiboy S2 Pro?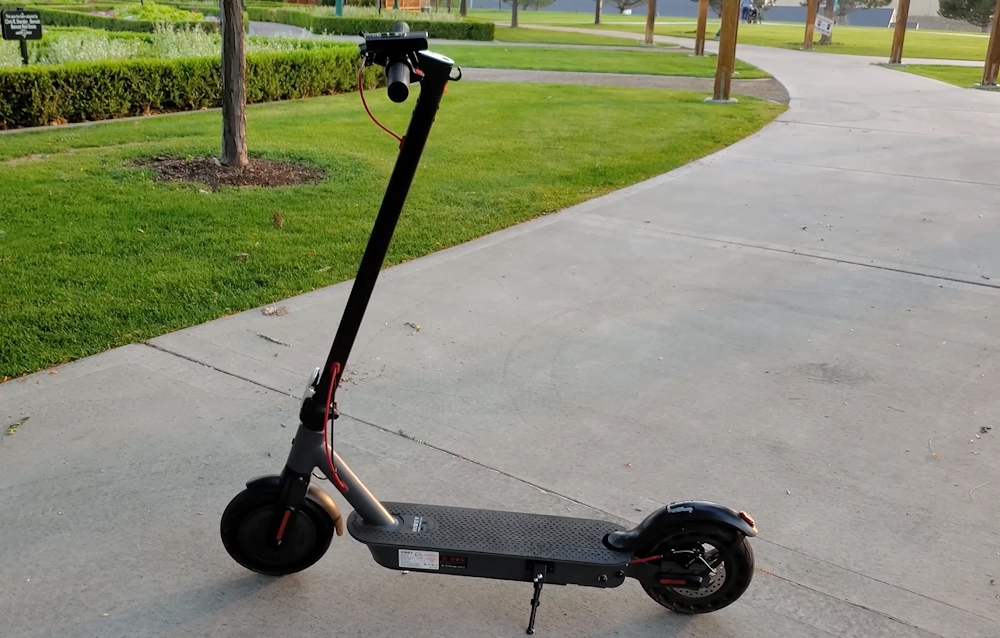 I would definitely recommend the Hiboy S2 Pro to many different scooterists, especially new ones, or ones on a budget.
The Hiboy S2 Pro stands out as one of the top three budget electric scooters globally. It boasts 10-inch solid tires that never go flat, ensuring a comfortable ride.
With dual rear suspension that effectively absorbs shocks, a maximum range of 30 miles (48 km), and exceptional quality, it sets itself apart in the market.
It has taken its owners through thick and thin, without showing a sign of weakness, and is definitely a great choice for beginners, commuters, or anyone that simply wants a strong scooter that gives more than it asks for. It's also a great value pick in my opinion, and you get a strong scooter that doesn't break the bank and yet performs quite well.
Discount code
Escooter Nerds
Extra 5% off the price
---
Want to get
FREE SCOOTER
tips, exclusive discounts and promotions, and unseen scooter hacks? Join the
Scooter Secrets club
.
---
Liked this article? It really helps if you share it.
Follow @escooternerds on social media for more cool stuff
---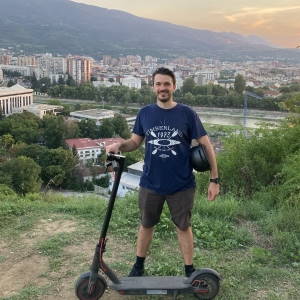 Where to buy the Hiboy S2 Pro