Electric scooters in Australia and New Zealand have been especially popular, more so than in most other countries and regions. The reasons for that are not exactly clear – maybe it's the constantly favorable weather, the overall prosperity and progressiveness of the country, or maybe the raised environmental consciousness of the citizens. Whatever it is, Aussies and Kiwis love scooters.
We will examine the best electric scooters available there in detail, check out the best stores and ridesharing options, and we'll see what's necessary to know before riding an electric scooter in Australia or New Zealand.
Best electric scooters for adults in Australia and New Zealand
Many of the world's best electric scooters are not still widely available in Australia and New Zealand. Scooters are huge there, but some high-quality brands that are still not as big in terms of operations and logistics, can't be shipped easily. Luckily, there is still a very rich set of options, and scooterists in these two countries have great choices available.
Let's take a more in-depth look at the best scooters available in Australia and New Zealand.
Ninebot Max – best overall
The Ninebot Max is one of the best electric scooters of our time. And since it's available in Australia and New Zealand, it will obviously be a great choice there as well.
While not the most popular scooter yet, the Ninebot Max is the crown prince and will likely take over the throne from the Xiaomi models pretty soon. As it has addressed many of their issues, and also comes with tons of improvements and updates, it makes little sense to choose the older Xiaomi models over it.
The Max has a very long range of 64 kilometers, and a top speed of 30 kmh, making it more than powerful enough for both casual riders, commuters, but also for more devoted scooterists. The 10-inch pneumatic tires will provide you with a very comfortable ride, and eliminate every need for additional suspension.
This scooter shines in its build quality, overall feature-completeness, and incredible reputation. It is one of the most beloved electric scooters of our time, with probably millions of very satisfied owners praising it in reviews and communities.
You can find the Ninebot Max on AliExpress for the cheapest price possible, currently at a 34% discount.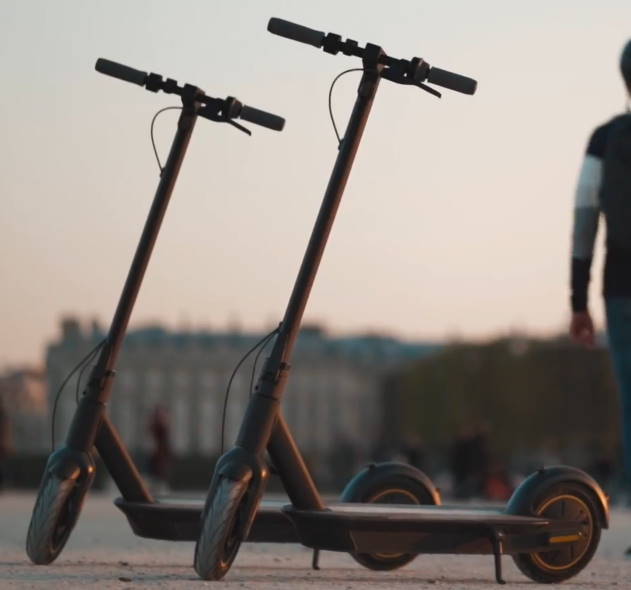 Kaabo Wolf Warrior – best offroad
In some cities in Australia and New Zealand, electric scooters are either not street-legal, or the speed limits on them are so strict that they are not as fun. Even though those laws may not be strictly enforced the whole time, there is always a tiny risk.
Well, not if you go offroad. Riding an electric scooter offroad is perfectly legal for the most part. Just you against the rugged nature might be a formula for the perfect adventure that will bring a bit more excitement into your life.
And when it comes to offroad electric scooters, one model is above every other scooter, and has been the best offroad electric scooter for years now.
We're talking, of course, about the Kaabo Wolf Warrior.
This monster of a scooter has 11-inch pneumatic offroad tires with deep patterns, that are capable of sustaining an insane amount of punishment. The dual BLDC motors with a combined power output of 2400 Watts make the Wolf one of the most powerful electric scooters in existence. With a top speed of 80 kmh and a range of 112 km, it's almost hard to believe we're still talking about a scooter and not a car.
This ultimate scooter is not for everybody. Sure, it will eat any commute you may have, but I'm guessing the engineers had more of a "Mad Max rough terrain vehicle chase" scenario in mind when they designed this scooter.
The legendary Kaabo Wolf Warrior is one of the biggest, meanest, toughest scooters ever. It has proven its mettle countless times, and is one of the most well-established offroad bad boys in the scooter world.
As offroad will be the primary scenario for many riders, especially in some Australian states, the Kaabo Wolf Warrior will be the perfect choice.
It is available from two of the best electric scooter stores in the world, VoroMotors and FluidFreeRide, as both have worldwide shipping. I suggest you check both of them out and see which one offers better delivery terms.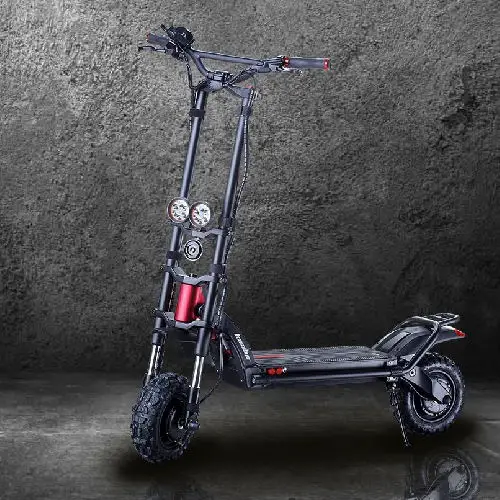 Hiboy S2 – best value for money
Hiboy is starting to rock the boat and make waves in the budget scooter world, and they already have a few models that may be becoming a thorn in the eye of Ninebot and Xiaomi.
The most famous, and also best value model of Hiboy, the Hiboy S2, is one of the best budget scooters in the world right now, and scooterists in Australia and New Zealand are lucky, as Hiboy ships internationally.
This wallet-friendly option will be everything a beginner-level scooter or a solid commuting companion needs to be – tough, fun, and reliable, with sufficient performance, and full of features.
On top of that, the Hiboy S2 is one of the most customizable scooters ever, both because of the many parts that allow customizations, but also because of the app that enables setting your preferences without getting your hands dirty.
For many of us, the Hiboy S2 will be everything a scooterist may ever need.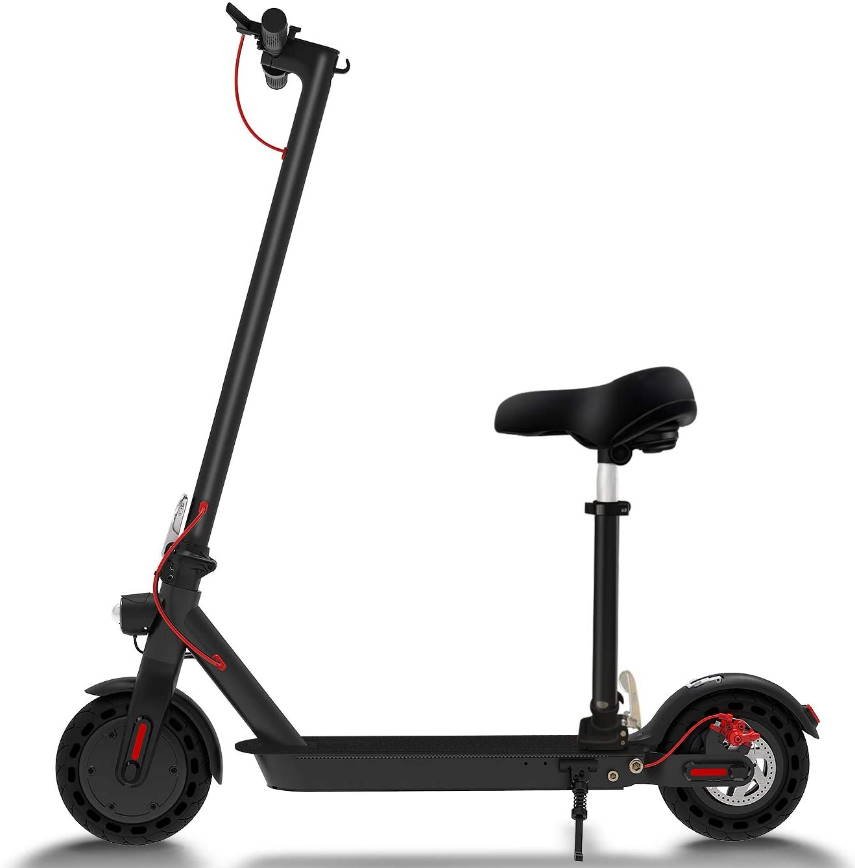 Razor E300 – best budget
If you're after a safe, decent, battle-tested scooter, proven by millions to be a solid choice, and want to save as much money as possible, you will want to take a look at the Razor E300.
This superstar of a scooter has sold God only knows how many units, and the vast majority of its owners are happy campers that have ridden this affordable scooter far more than they have expected.
The top speed of 24 kmh and motor power of 250 Watts will even make this scooter perfectly road-legal in most Australian states, and not a lot of adult scooters can claim that. The 9-inch pneumatic tires will provide you with a comfortable ride.
The Razor E300 has a lead-acid battery of 168 Wh and 24 V, and has a chain-drive motor. It can optionally support a seat.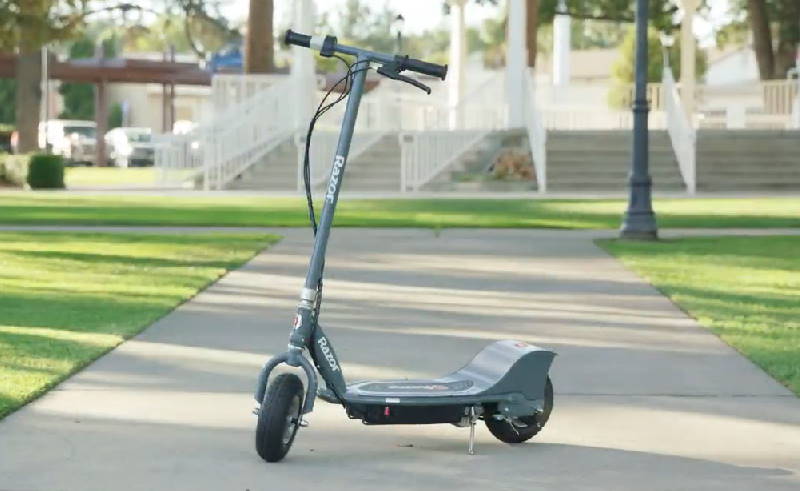 Mercane WideWheel Pro – best with solid tires, best for climbing hills
When it comes to solid-tire electric scooters, the Mercane WideWheel Pro reigns supreme, and I believe no scooter enthusiast in the world would object if we crown it the best solid-tire scooter ever.
Solid tires have the advantage of being invulnerable to flats, and that's a big advantage (especially if you've been through the horrors of fixing a flat on a Xiaomi). Australia and New Zealand both have relatively good roads compared to most of the world, but that still doesn't mean flats may never happen, and that's why the Mercane WideWheel Pro will be a great choice for anyone looking for care-free rides.
This Bat-bike scooter will have 4-inch wide foam-filled solid tires, a maximum range of 48 kilometers on a single charge, and a very fun top speed of 42 kmh with lots of power and acceleration. The dual motors will provide this scooter with extra torque, and the scooter will climb hills very easily.
The best place to buy the Mercane WideWheel Pro from is FluidFreeRide, as they are the most famous, almost official brand standing behind this scooter, and because they currently have an insane promotion going on – if you buy the Mercane WideWheel Pro, you will get an additional Horizon scooter as a gift, which is about $500 USD of extra value! Not sure how long this deal will last, but if it sounds like an amazing deal, check it out at FluidFreeRide. As an alternative, you can also check out this listing on AliExpress.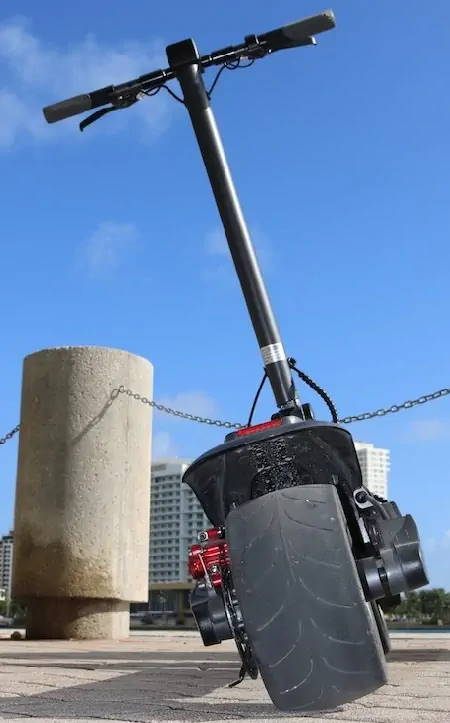 EMove Cruiser – longest range, best waterproof
I know it's not fair for a parent to have a favorite child, but as someone that spends a lot of time on scooters, I really think that the EMove Cruiser may be my favorite.
This may only be relevant to a small part of Aussies and Kiwis, since those lucky devils have no snow and almost no rain throughout the year, but the EMove Cruiser is the most waterproof electric scooter in the world, and that's a big reason why I love it.
It's not the only reason, however. Not even by far.
With a range of 100 kilometers on a single charge, a top speed of 45 kmh, a weight capacity of 160 kg, and huge 10-inch tires, while weighing just 23 kg (which is unbelievable for all those specs and features), you simply have no other choice but to love the EMove Cruiser. It is the perfect scooter in many ways.
The EMove Cruiser is available worldwide through the Voromotors store, which is the official store behind the scooter, and their stellar customer care and support are a big part of the reason why this scooter is held in such high esteem, not just by me, but by pretty much anyone who knows scooters.
Check out the EMove Cruiser at Voromotors, and don't forget to enter the promo code escooternerds for a discount of $50.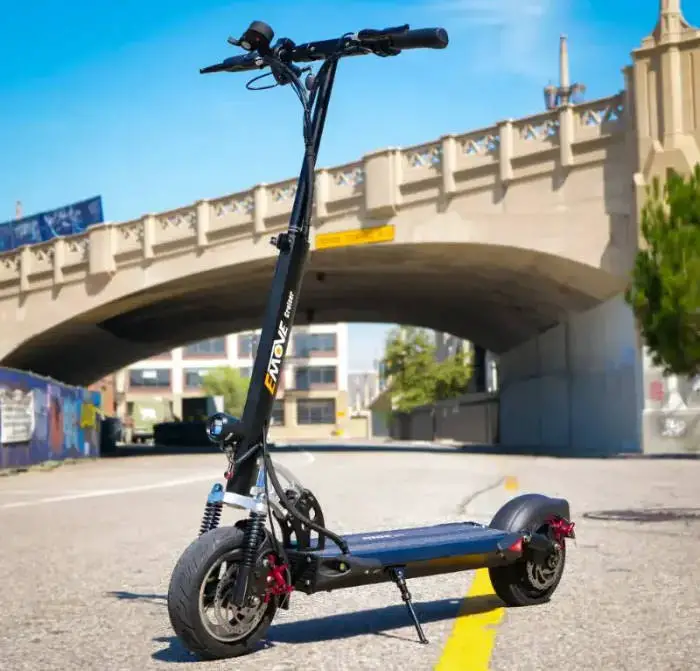 Inokim Mini 2 – lightest, most portable
For many people living in Australia and New Zealand, the Inokim Mini 2 will be perfect.
For starters, it will be street-legal in most places, as it has a motor of 250 Watts and a top speed of 25 kmh. Its range is between 15-20 km.
With a weight of just 10 kg, and one of the smallest dimensions when folded, this is one of the most portable scooters ever, and as such is the perfect commuting scooter for anyone going in and out of public transport a lot.
You should keep in mind that the scooter is not meant for heavier adults, as it will have a weight limit of around 80 kg.
Coming from Inokim, the scooter has all the hallmarks of the high-end brand: great design, great quality, great attention to detail, great execution. But unlike most of their scooters, this one is not really that expensive.
This scooter will last you for quite a long time, and it will be so lightweight that it will make a stylish commuting companion that's also great for a bit of some weekend fun as well.
The best place to buy the Inokim Mini 2 is on FluidFreeRide. There's currently a $200 discount on it, and it costs just $599, which is a great price for an Inokim scooter.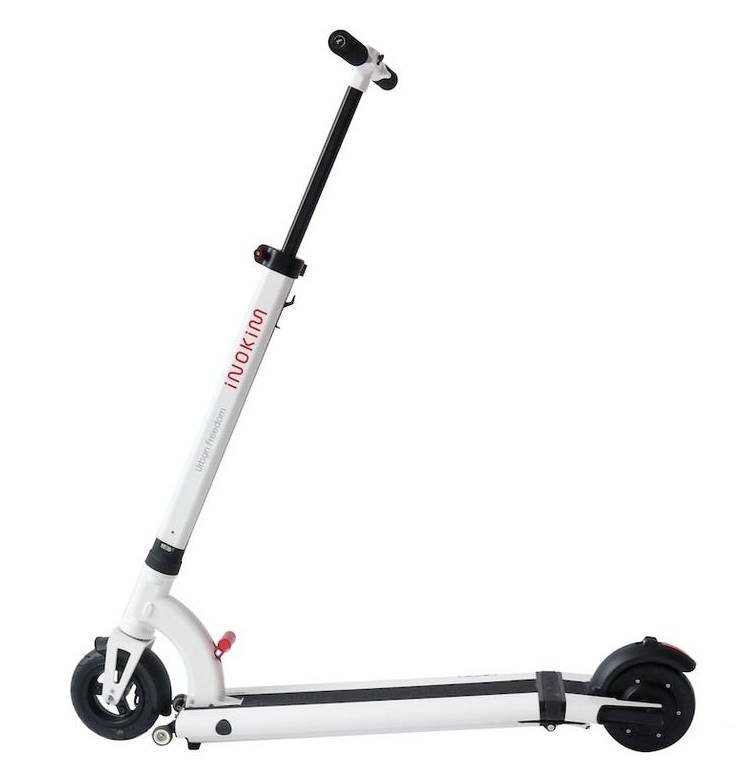 FLJ 7000W – best performance, best for heavy adults
I can't say I saved the best for last, as there are many other excellent scooters on this list that would make that statement invalid.
However, I certainly did save the most powerful for last.
The FLJ 7000W is an insane scooter. I really mean this. This scooter is insane, and is definitely not for everyone. You have been warned.
120 kmh top speed, 120 km of range with the Panasonic 45Ah battery, or 100 km with the 35 Ah one, dual 3500 Watt motors, one in each wheel, 180 kg of weight limit, enormous 11-inch offroad tires…
This dragon of a scooter is the most powerful thing you can get your hands on in Australia and New Zealand, available through AliExpress. Since it will clearly be too much for many, the FLJ offers two other, less powerful alternatives (still at least two times more powerful than most scooters on this list).
It probably goes without saying, but the FLJ will be perfect for offroad, which is great news for scooter lovers in Australia and New Zealand.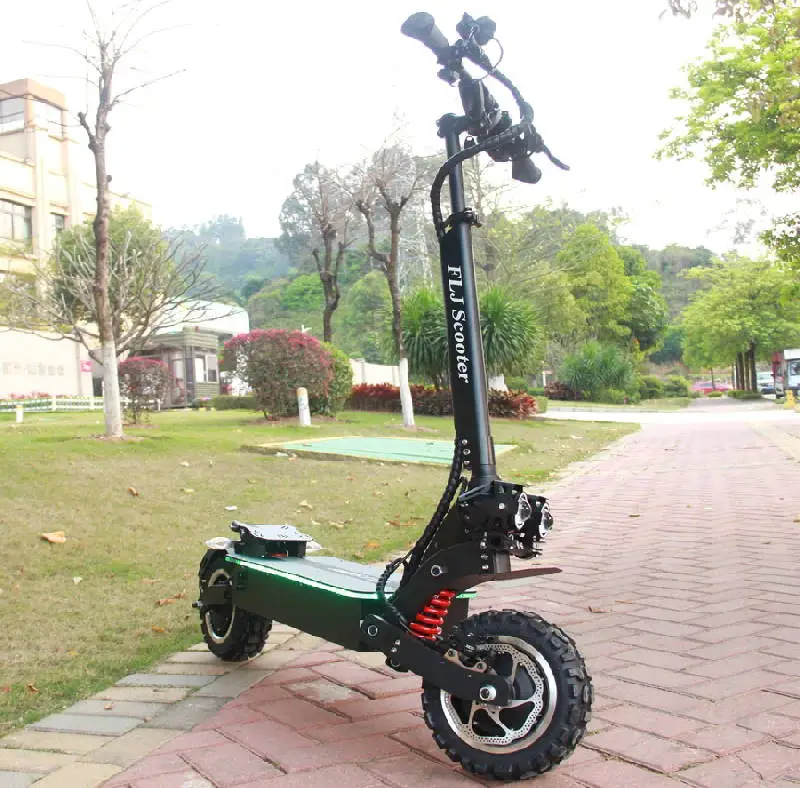 So, depending on your adventurousness, you can choose between:
If you are after a power scooter, or you want something that can carry a heavier adult, these will be your best options. Keep in mind that even the 2400 W version is still an insanely powerful scooter.
Also, they will be great value for money, as the FLJ brand is most known for extreme scooters at more affordable prices. All of these scooters have around 45%-50% discounts at the moment.
Razor E100 – best for kids overall
The Razor E100 is simply one of the best children's scooters ever made, so kids in Australia and New Zealand can rejoice, since Amazon will deliver the scooter there as well.
Razor is arguably the best brand for scooters for kids, and about a dozen of their models have been so wildly successful, it's entirely possible that Razor has sold more units even than Xiaomi.
The Razor E100 is clearly one of the best, most popular models. This is a safe, high-quality, super fun scooter, that children all around the world adore.
And the best part is, as with most scooters for kids, it's really cheap. It's usually less than $200 on Amazon, often close to $150. The official recommended age for this scooter is older than 8 years, but even adults often buy it for themselves, as it's incredibly fun.
You can play this two ways.
The regular version of the Razor E100 on Amazon is great, no doubt. However, the Razor E100 Glow is even more popular, better selling, and in the words of one of my little nephews, "it's so cool!".
Swagtron SK 1 – safest for kids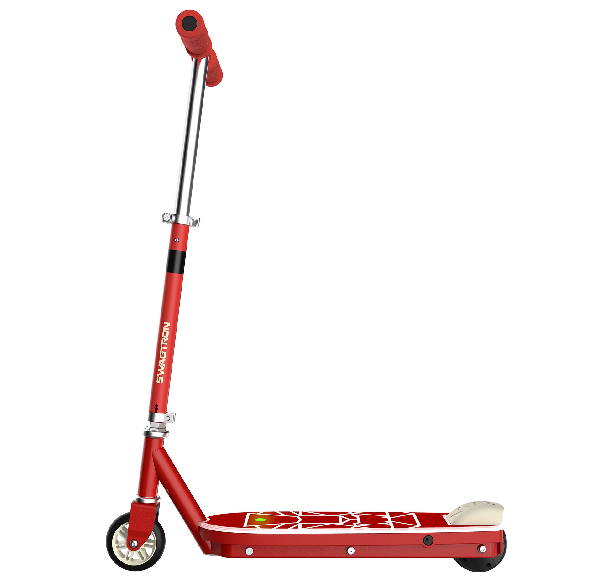 If you're looking for the safest children's scooter, with a very low top speed, sturdy build quality and tough materials that will withstand a lot of punishment, and a simple way to ride, the Swagtron SK 1 is an excellent choice.
The scooter doesn't even have a throttle! It simply accelerates a bit if the child kicks the scooter faster than about 4 kmh, and it uses a rear foot brake that stops the scooter.
That's why this scooter has a recommended age of 5+. It is very safe, very stable, and it's perfect for smaller children.
This scooter is available in Australia and New Zealand from Amazon.
Razor Power Core E90 – best value for kids
The Razor Power Core E90 may be the best-selling children's scooter ever. With almost 4.000 user reviews, and an unbelievable average rating of 4.5 stars out of 5, this scooter has made countless children very happy, while only costing the parents or relatives around $100 – $150.
The 85 Watt motor will produce a very safe top speed of 16 kmh, and about an hour and a half of riding time. Made mostly from steel, this scooter is very durable, very reliable, and will never put the child in danger by suffering a serious defect mid-ride. It has a lot of colors and design patterns available, to suit every kid's character and preference.
All of that makes the Razor Power Core E90 probably the best electric scooter for children 8 years or older. You can read the full Razor Power Core E90 review, or you can find this great scooter on Amazon.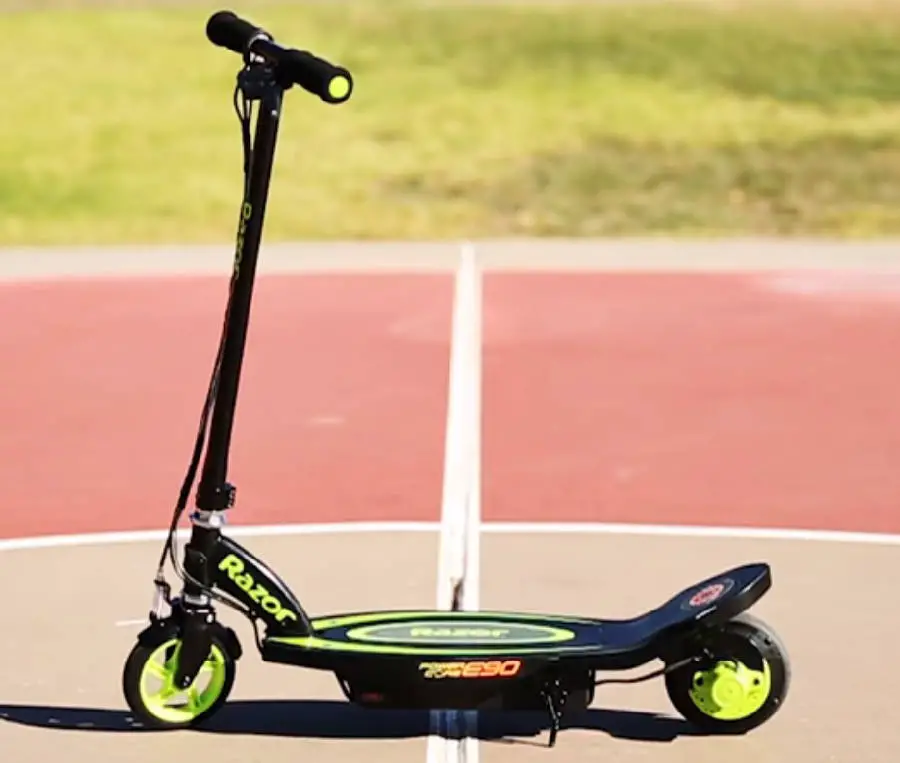 Best electric scooter stores in Australia and New Zealand
The number of scooter stores in Australia is growing rapidly. There are few new stores opening each year, and it's hard to keep track of them all, what models they offer, and what services they provide. Based on my interactions with satisfied users so far, the following stores are among the best and most trustworthy ones for buying e-scooters in Australia.
iScoot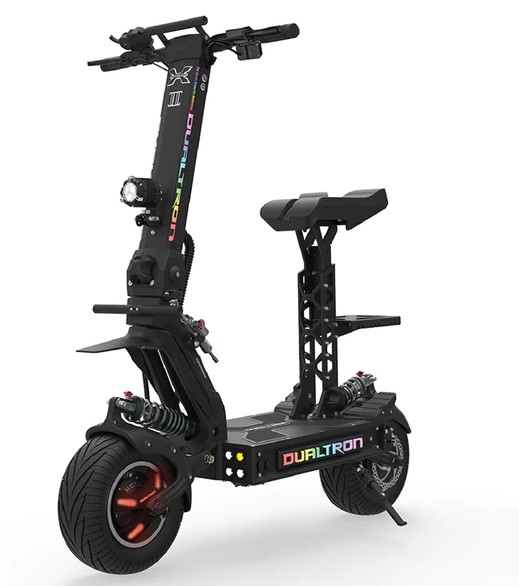 iScoot has the largest assortment of e-scooters in all of Australia, with more than 80 different models available in their store at the moment. They are also the largest distributor of Dualtron scooters, which, if you've read through some of my guides, you will know is one of my personal favorite scooter brands in the world.
They don't sell only premium models. iScoot has a variety of scooters at different price ranges, from brands like:
Segway
Kugoo
Xiaomi
Mearth
Mercane
Speedway
Zero, and many, many more
RideElectric
RideElectric is the most trustworthy general retailer for personal e-vehicles in Australia and the area. They are the official distributors of many popular e-scooter brands. Besides scooters, they also sell e-bikes and tons of spare parts and accessories. RideElectric has three special workshops in Brisbane and the Gold Coast area specialized for scooter services and repairs, where they do basic checks and custom maintenance on many major models.
Their best-selling offerings are:
Electric Kicks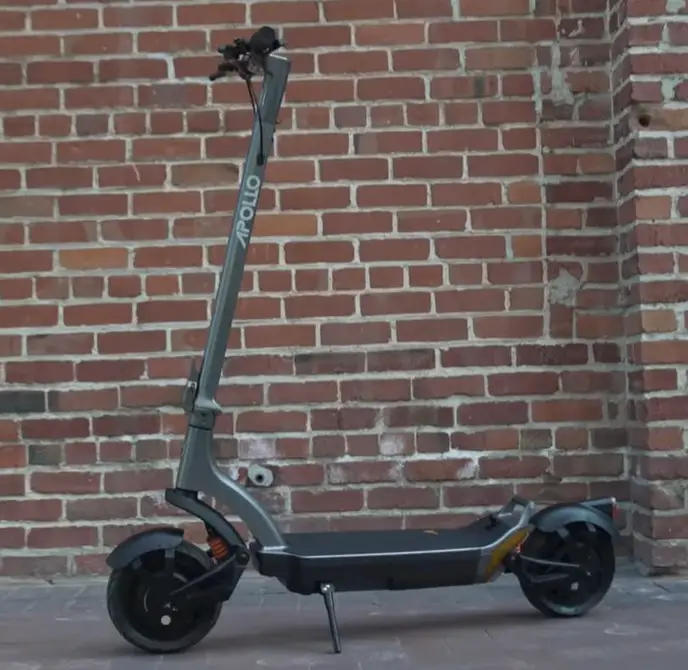 Electric Kicks is one of the fastest-growing e-scooter stores in Australia. They are a family-owned brand that currently operates from one warehouse in Melbourne. As the official Apollo distributor in the country, their store is mostly filled with Apollo and Segway scooters, and one or two models from a dozen of the most popular e-scooter brands in the world, including:
Kaabo
NAMI
Dualtron
Inokim
Unagi
Xiaomi
Inokim
Inokim is the largest scooter brand currently having an office in Australia and New Zealand. They have 30 stores located throughout the country, from New South Wales, all the way to Western Australia. Their best-selling models are:
Inokim Quick 4
Inokim OXO
Inokim OX
Inokim Light
Crooze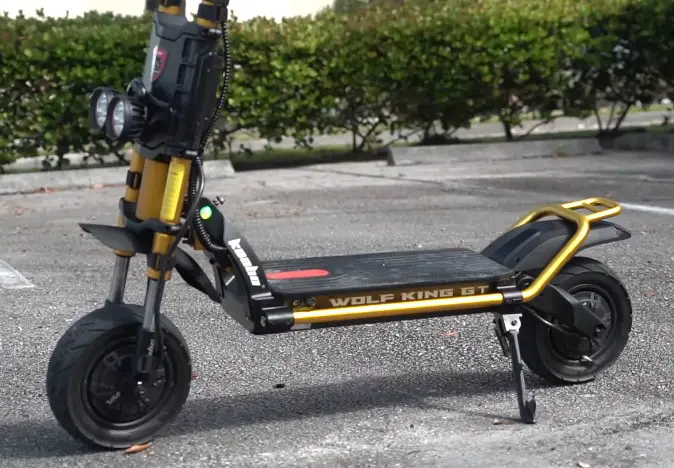 Crooze's specialty is Kaabo and Segway scooters. This is the most popular store in Australia that sells the complete Kaabo Wolf series, one of the best power scooter lines ever made, as well as the Segway Ninebot line with scooters ranging from $550, up to $6300. Truly a store for all types of riders.
Ridesharing
Ridesharing took Australia and New Zealand by storm and became one of the main methods people use electric scooters in the country today. Brisbane reportedly had clocked over 1.8 million shared rides in the first year after the system was implemented, a number that grew significantly over the following years.
Here is some information on how you can use this easy and cheap system to commute through some of the country's biggest cities.
Ridesharing electric scooters in Australia
One of the most famous ridesharing companies in the world, Lime, is available in several cities in Australia.
You can use Lime in Australia in the following cities.
Sydney
Melbourne
Brisbane
Adelaide
Gold Coast
Currently, it's the only game in town, as Bird is not available, and the only other options are relatively new companies.
Ridesharing electric scooters in New Zealand
In New Zealand, there are two big ridesharing companies from which you can rent electric scooters: Lime and Jump by Uber.
Lime in New Zealand has fleets in:
Auckland
Christchurch
Dunedin
Hamilton
Queenstown
Jump is available in Auckland at the moment.
There is also a third emerging ridesharing company in New Zealand called Flamingo. They are available in Auckland, Wellington, and Christchurch.
What to know about electric scooters in Australia and New Zealand?
If you're living in Australia or New Zealand, you are probably already aware of the laws and regulations on electric scooters.
As you may know, electric scooters are mostly street-legal, but officially, there are limitations on their speeds and the places where they can be used.
The following table should help you get a quick overview of the legal status of scooters, depending on your exact location. I will do my best to keep this up to date, but if you plan on buying a scooter, you should check with your local authorities as well (the links are posted in the table).
For most of the states where electric scooters are street-legal, you can ride them in the cycle lanes as well.
The top speeds of most modern electric scooters would technically make them not street-legal, so merchants often ship the scooters with speed limitations to make them so in these places. For pretty much every scooter, that speed limit can be easily removed.
You should refer to the full electric scooter legal guide for more detailed information, and look under the Australia or New Zealand headers.
One very good piece of news is that electric scooters can be used for offroad rides, and since both these countries have amazing natural settings, you can take advantage of that and maybe get a bit more adventurous and go offroad.
Electric scooter tips for riding in hot weather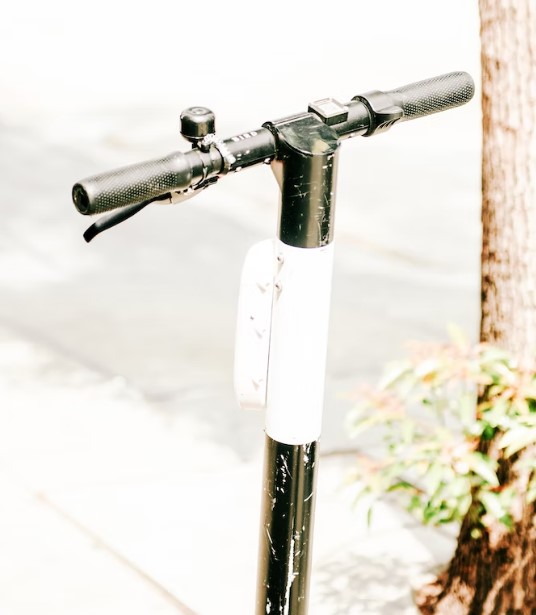 One thing is for sure, if you get an electric scooter in Australia, you will almost always ride in bright sunlight and extremely hot weather. Even though warm summer days are the perfect time for scooter rides, there are still a few things you should know and prepare for.
Some of the best tips for riding in hot weather I can give you are:
wear light-colored clothes that won't absorb too much heat
wear polarized glasses or a cap with a long bill for sun protection
check if your scooter has a maximum operating temperature (maybe do this before buying the scooter)
let your scooter cool off before recharging it
decrease the tire pressure
do not expect to see much of the screen
Summary
Those are all the best electric scooters in Australia and New Zealand, coupled with some other useful things you should know about if you plan on buying a scooter there. For reference, here's a quick summary of the best scooters.
---
---
Liked this article? It really helps if you share it.
Follow @escooternerds on social media for more cool stuff
---