Ninebot ES4 Pro Review
$800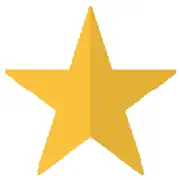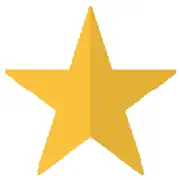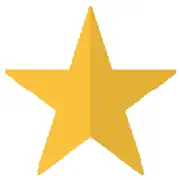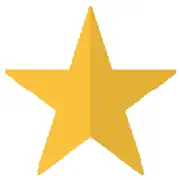 Quick summary:
The Ninebot ES4 is an established, tough, feature-complete solid-tire foldable scooter, that will never suffer flats, provide decent performance with 28 mi / 45 km of range and 18.6 mph / 30 kmh top speed. The scooter offers 3 light systems, dual suspension, electronic and foot brake.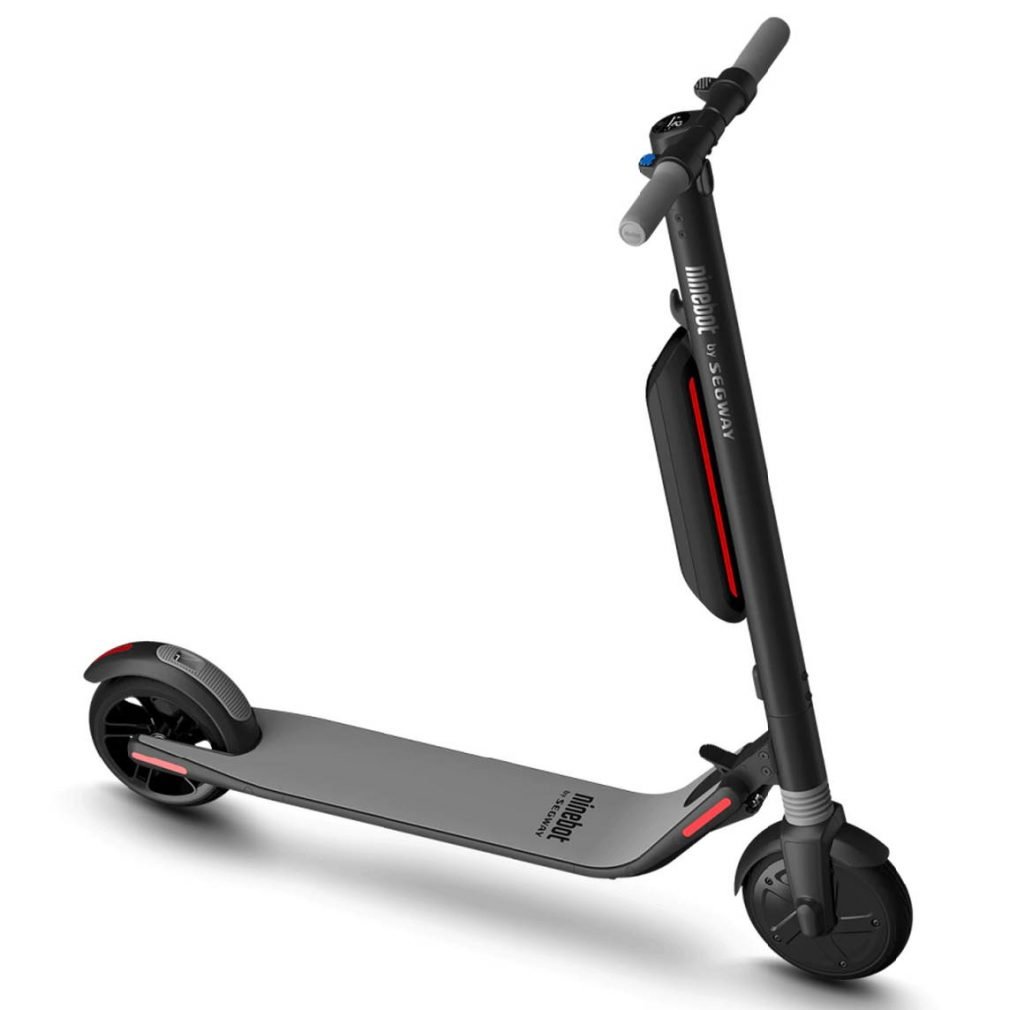 Scores, Tests, Measurements
Overall score
Ranked #4 in price range $701 – $800
67
Pros
Extended range
Dual batteries
Great build quality
Foldable
Regenerative braking
LED display
CONS
Limited suspension
Longer charging time
Front-heavy
When to buy
Consider purchasing the Ninebot ES4 electric scooter if you're a beginner in search of a forgiving and user-friendly model, a commuter, or if you're working within a budget of less than $1000. This scooter has demonstrated durability, reliability, and quality. Moreover, it is well-suited for experienced riders due to its extended range.
When not to buy
If you have specific performance expectations, such as faster speed, advanced suspension, or off-road capabilities, you might want to explore alternative models tailored to those requirements. Additionally, if you prefer a scooter with pneumatic tires for a smoother ride over various terrains, the ES4 is not for you.
This will be the most comprehensive review of the Segway Ninebot ES4 you've ever read. Let's dig in.
Specifications
Ninebot ES4 Specifications
| | |
| --- | --- |
| Top speed | 30 kmh |
| Top speed | 18.6 mph |
| Range | 45 km |
| Range | 28 mi |
| Motors | single hub BLDC front drive |
| Power | 300 W real, 800 W peak |
| Climb angle | 15 ° |
| Battery | 374 Wh, 36 V |
| Battery type | lithium-ion |
| Charging time | 7 h |
| Ingress protection (IP) | IP54 |
| Weight | 14 kg |
| Weight | 30.8 lbs |
| Weight limit | 100 kg |
| Weight limit | 220 lbs |
| Tire size | 7.5 in |
| Tire type | solid |
| Foldable | yes |
| Foldable handlebars | no |
| Seat | no (customization possible) |
| Trunk or basket | no (customization possible) |
| Build material | aluminum |
| Terrains | urban |
| Brakes | anti-lock electrical + rear foot |
| ABS | yes |
| Shock absorbers | dual |
| Lights | front + rear + disco |
| Control | LED display |
| Speed modes | 3 |
| Cruise control | yes |
| Keys | no |
| Alarm | yes (app) |
| App | yes |
| Warranty | 12 months (6 on battery) |
| Certificates | FCC, CAN ICES-3 (B)/NMB-3(B), EU e 2006/66/EC, UL 2272, UN/DOT 38.3 for battery |
| Rider age | 14+ |
| Folded dimensions (L * W * H) | 113 cm * 43 cm * 40 cm |
| Folded dimensions (L * W * H) | 44 in * 17 in * 16 in |
| Unfolded dimensions (L * W * H) | 102 cm * 43 cm * 113 cm |
| Unfolded dimensions (L * W * H) | 40 in * 17 in * 44 in |
| Deck to handlebar height | 99 cm (est) |
| Deck to handlebar height | 39 in (est) |
| Adjustable handlebar | no |
Basics
Let's go through some basic information you need to know before hopping on your Ninebot ES4.
Unboxing, assembly, user manual
The Ninebot ES4 arrives in a sleek, nice-looking branded Segway box.
The package contains:
Ninebot ES4 scooter
handlebar
screws
Allen key
charger
user manual
warranty card
The assembly is quick and simple. The only thing you need to do is connect the handlebar to the stem. You do that by:
connecting the cables from the two parts first
insert the handlebar into the stem
screw it tight with the tool that came in the package
Make sure to charge the scooter fully before the first ride.
I know you will not read the manual, but in case you do, you will find it to be pretty short, to the point, and with lots of illustrations. It has information on maintenance, but not a lot on troubleshooting (the Segway Youtube channel may be of more help with that).
Folding and unfolding

The Ninebot ES4 boasts one of the simplest folding processes in scooters.
Just press the front deck's pedal lever, push and pull down the handlebars, and connect them with the rear fender until you hear a click – done in about 0.3 seconds.
When folded, easily pull the scooter like a trolley by holding the handlebars, or push it in front of you with the rear wheel on the ground.
Unfolding is a straightforward reversal of the process – I simply pushed down the rear fender to unlock the fold and raised the handlebar until I heard the click.
Performance
Let's check out the scooter's performance in a more in-depth analysis.
Range and range tests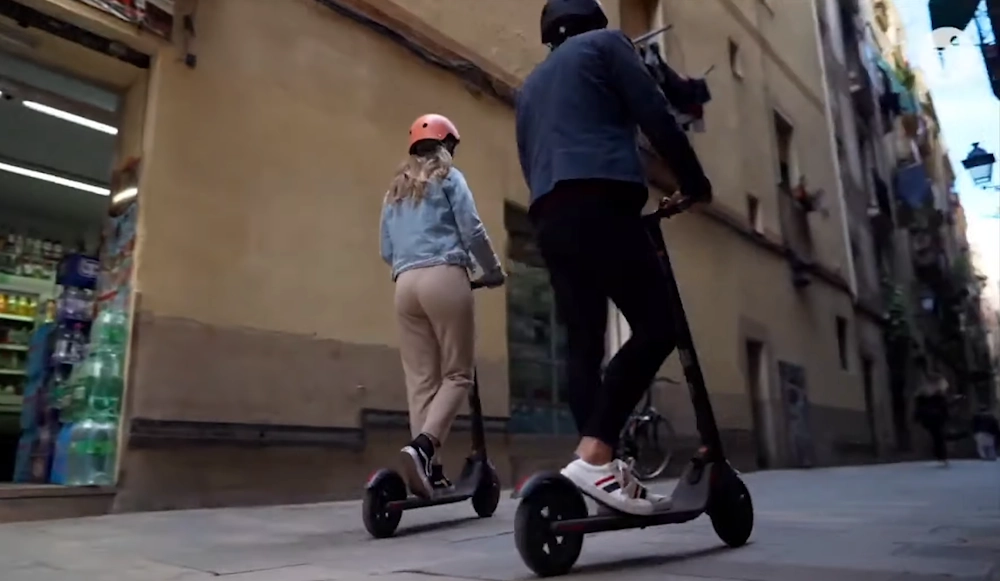 The official range for the Ninebot ES4 is 28 mi / 45 km on a single battery charge.
Range test results for the ES4 vary, with some users exceeding the official range by about 3 mi / 5 km, while others recorded as low as 22 mi / 35 km.
If you're after scooter with an extended range, there are alternatives that provide a greater distance than this one. Check out my list for best long-range electric scooters for reference.
Segway acknowledges these variations, noting that the advertised range is based on ideal conditions—flat roads, good weather, and an average-weight rider.
I reached a range of approximately 26 mi / 42 km which is more than enough for me. Coupled with the scooter's portability, I consider it an outstanding choice for commuting.
It easily covered various commute routes and fits into public transport.
Plus, the solid tires ensured I reached my destination on time, cruising through traffic jams with a smile.
Speed and speed tests
The Ninebot ES4 boasts an official top speed of 18.6 mph / 30 kmh.
I can say that the scooter has a very rapid acceleration, it got to a maximum speed within seconds.
This speed aligned well with my commuter needs, providing a balanced pace suitable for safety.
Notably, the app allows users to customize the top speed, offering flexibility for different riders or scenarios, such as setting a lower speed for younger users.
However, if you're high-speed devotee you should check out more options from my list for fastest electric scooters which can boast way more speed.
Climbing angle and climb tests
The Ninebot ES4 is officially claimed to have a climb angle of 8.5° by Segway.
However, I have to say that it can handle steeper inclines, potentially indicating an under-reported official climb angle.
Overall, the ES4 performs well on average hills, but it may struggle on steeper slopes and could come to a stop on the steepest ones.
And if you live in a hilly area you wouldn't want that.
So, my advice is to look for some other scooter with greater climbing angle – take a look at my list for best electric scooters for climbing hills.
Motor and motor tests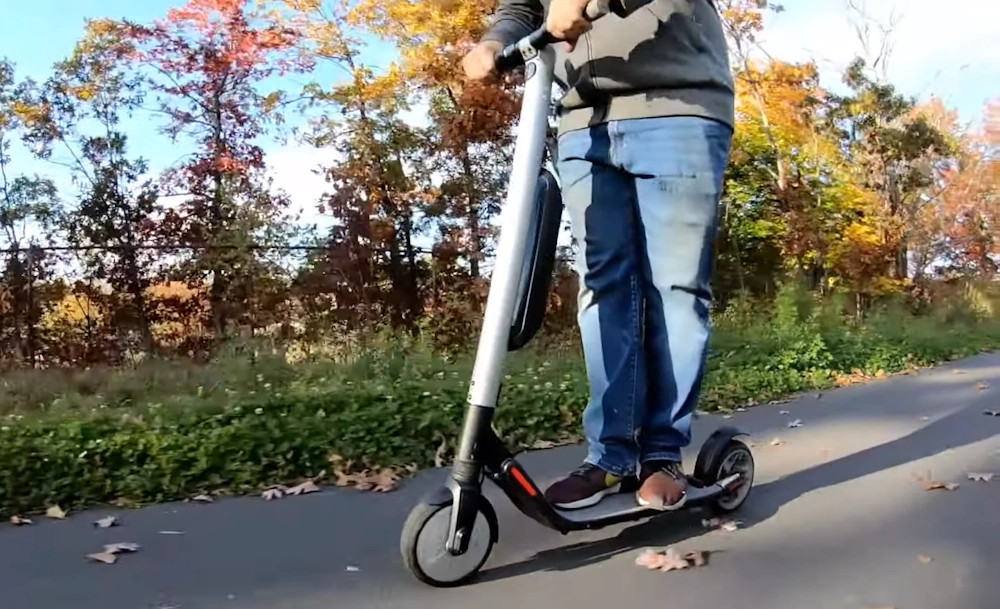 The BLDC motor will provide a real power of 300 Watts, with a peak power of 800 Watts. This is slightly above the average power we can see in most budget scooters.
The ES4 is a single-drive scooter, and the brushless DC hub motor is integrated into the front wheel of the scooter.
Front-drive scooters have better control and turning capabilities than rear-drive ones.
Batteries and charging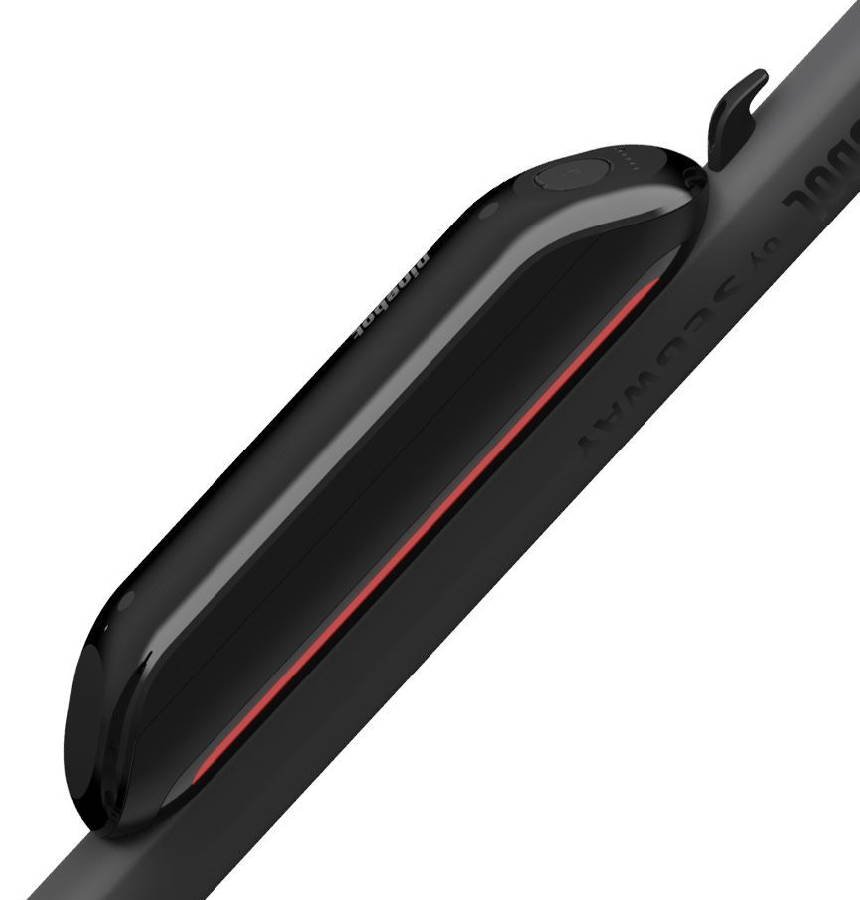 The Ninebot ES4 houses a front-heavy battery configuration, with one in the stem and an additional external battery.
Featuring 36 Volts, 7 Amps, and a total capacity of 374 Watt-hours, these lithium-ion batteries surpass typical budget models. The smart battery management system prevents overheating and overcharging.
Compared to the Ninebot ES2, the ES4's distinctive feature lies in its battery design.
It effectively combines the size and capacity of the ES2's original battery with an added one, which significantly boosted the scooter's range and performance.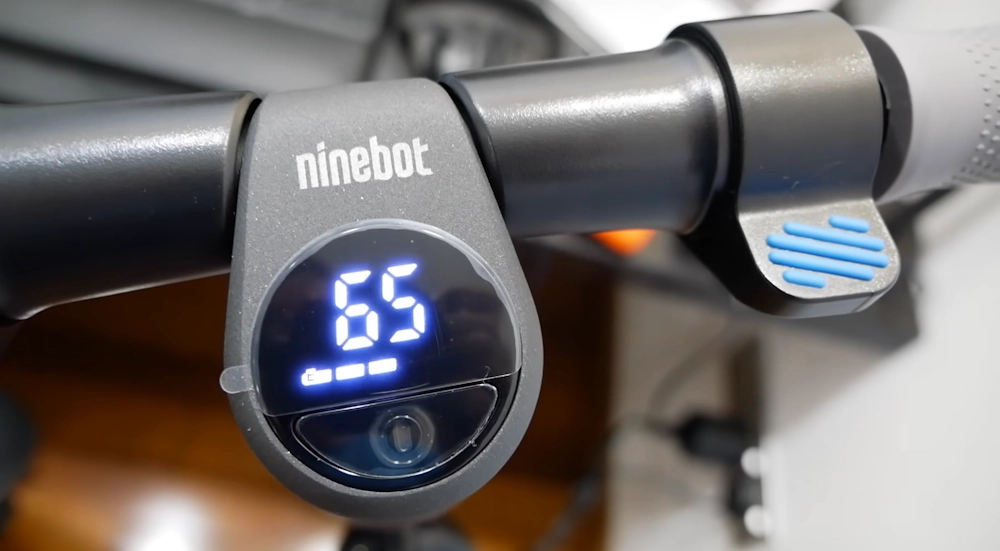 The original 42 Volt charger takes 7 hours to charge the Ninebot ES4's battery to 100%.
The charging port is located on the top of the battery, and is protected by a plastic cap.
The indicator light turns red during charging and green when charging is complete.
Additionally, the battery status is displayed on the screen.
How much does it cost to charge the Ninebot ES4?
Charging the Ninebot ES4 fully during off-peak hours costs 2 cents in the US, 4 pennies in Canada, 10 pence in the UK, and an average of 6 cents in the EU countries.
During peak hours, the costs are 4 cents in the US, 5 pennies in Canada, 12 pence in the UK, and 10 cents in the EU.
Ride Experience
Surprisingly, the Ninebot ES4 actually handled uneven terrains and bad roads rather well for a solid-tire scooter.
Usually, solid tires mean very bumpy and unstable rides, but that was not that much of a problem for this scooter.
The real hero behind this success was the dual shock absorption system, and the rides on most surfaces were relatively smooth.
It probably makes sense when you think about it – Segway has been trying to build the perfect solid-tire scooter for 4 generations now, and it looks like they have either succeeded, or are very close.
Now, of course, the ride wasn't as smooth as the rides with air-filled tire scooters. But it was better than other solid tire scooters I've tried.
You have the option to use the cruise control feature for truly care-free rides where you don't even need to press the throttle to move. I could just turn the cruise control on or off through the app, and also set its time interval before it activated.
The motor is in the front wheel, and turning or controlling the scooter required less movement of the handlebar.
Ninebot ES4 vs other electric scooters
Let's see how the Ninebot ES4 compares to other scooters.
Ninebot ES4 vs Xiaomi M365 Pro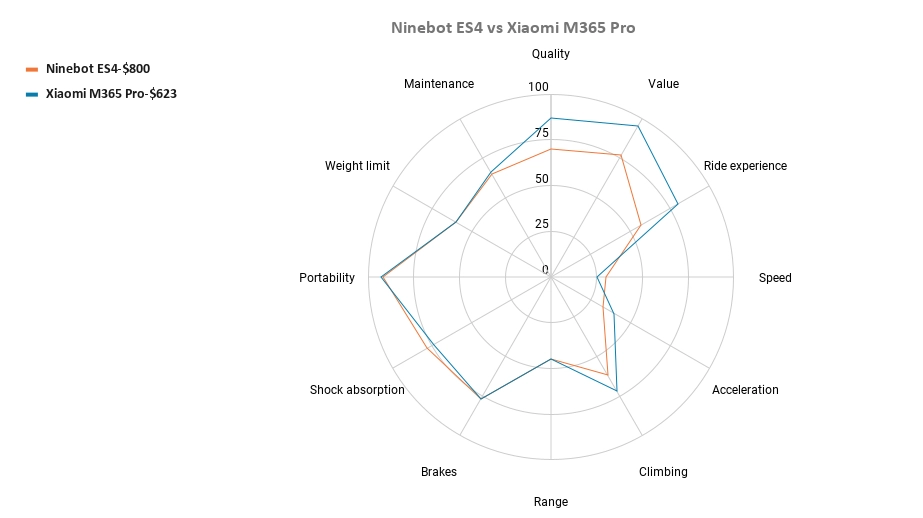 This is somewhat a natural, instinctive comparison, as both of these models are similar in popularity and brand recognition.
The Xiaomi M365 Pro, while notably cheaper, lags in speed, power, and grapples with frequent flats—an undeniable headache. Both share similar IP ratings, weight limits, climb angles, and overall weight.
Opt for the Xiaomi M365 Pro if you seek a proven, pneumatic-tire commuter with a budget closer to $600.
However, if you've grown weary of flat tire concerns, or anticipate facing them frequently, the Ninebot ES4 is a reliable choice.
Ninebot ES4 vs Unagi Model One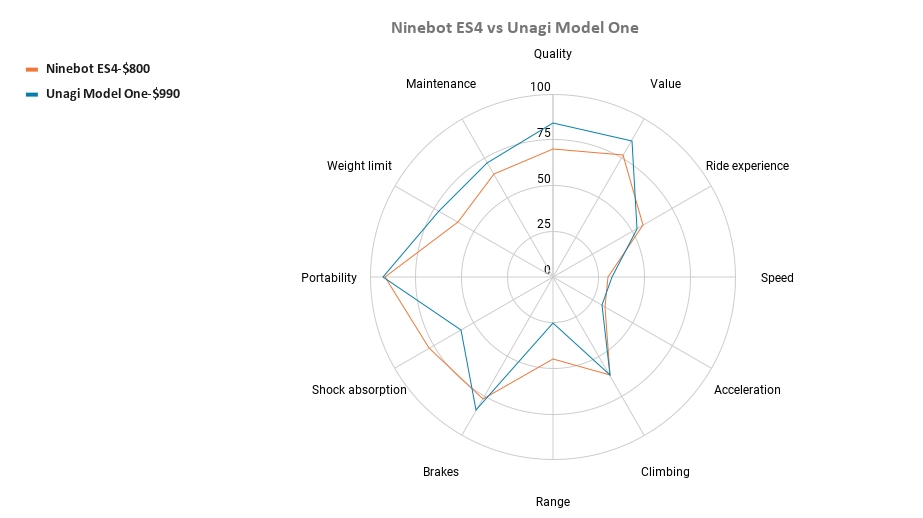 I've seen this comparison made several times. Personally, I don't see how the Unagi Model One can compete.
Except for the slight advantage in top speed, the Unagi has no other aces in its sleeve.
The ES4 has a better range, better battery, stronger motor, and better brand recognition overall. It's also cheaper. It's simply a better choice.
In any case, see my Unagi Model One review if you're curious about this scooter.
Ninebot ES4 vs Hiboy S2 Pro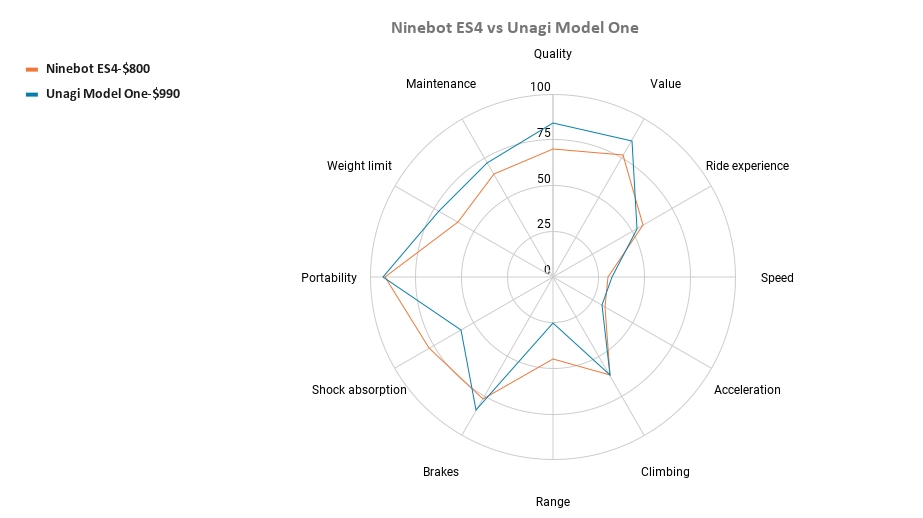 Despite being $150 cheaper than the Ninebot ES4, the Hiboy S2 Pro offers comparable performance, with similar top speeds and only a slight difference in range.
The Hiboy S2 Pro has a higher weight capacity, making it suitable for heavier riders, and it features larger 10-inch tires for a more comfortable and stable ride.
In contrast, the Ninebot ES4 is better at climbing and is lighter for enhanced portability.
If you prioritize a larger weight capacity or prefer a solid-tire scooter with bigger wheels, the Hiboy S2 Pro is worth considering.
Build quality
The Ninebot ES4 excels in strength and build quality, tailored for its primary role in ride-sharing.
Its resilience and reliability shine in the face of abuse and punishment, showcasing its toughness as a top-tier scooter.
Drawing from the lessons of its predecessors, this well-made scooter delivers a robust, noise-free performance with minimized moving parts.
Expect several years of trouble-free ownership, making it one of the sturdiest and most durable scooters available.
Materials and design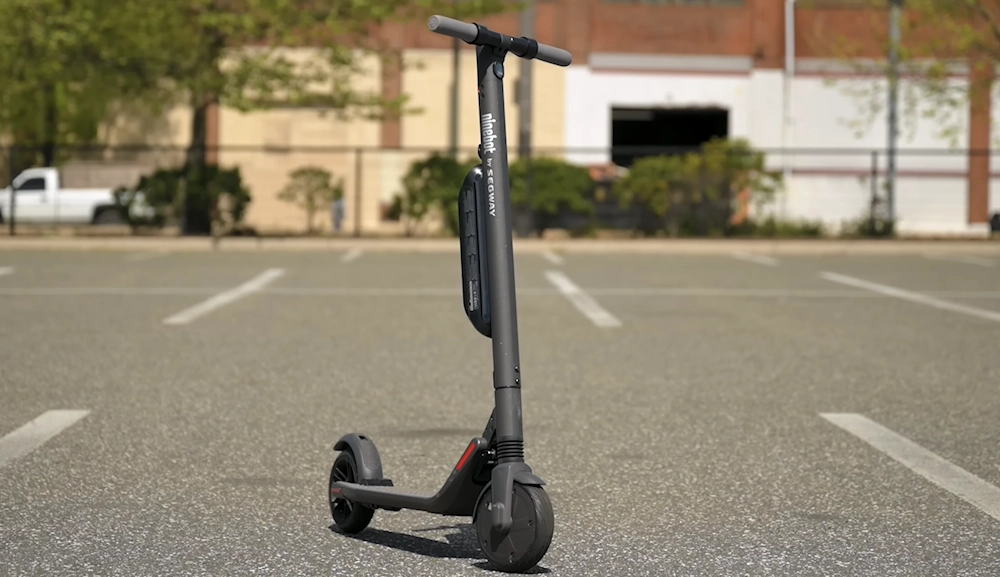 The ES4 embodies a form-follows-function approach, featuring a minimalist design to minimize potential issues.
Typically, it sports a matte black and dark grey color scheme with red accents for a subtle pop of color.
The frame and body ensure durability as they are constructed from aluminum alloy.
Solid rubber tires, complemented by plastic, rubber, and some steel components, contribute to the scooter's robust build.
Terrains and environments
The Ninebot ES4, even though is well-made and durable, can't really handle rough terrain and off-road rides.
Ideally suited for urban environments, its robust and flat-resistant design allowed me to navigate various surfaces resembling urban roads.
However, if your looking for an off-road scooter check out my list for best off-road electric scooters, because the Ninebot ES4 is definitely not one of those.
Features
Let's see what makes this electric scooter unique.
Tires and wheels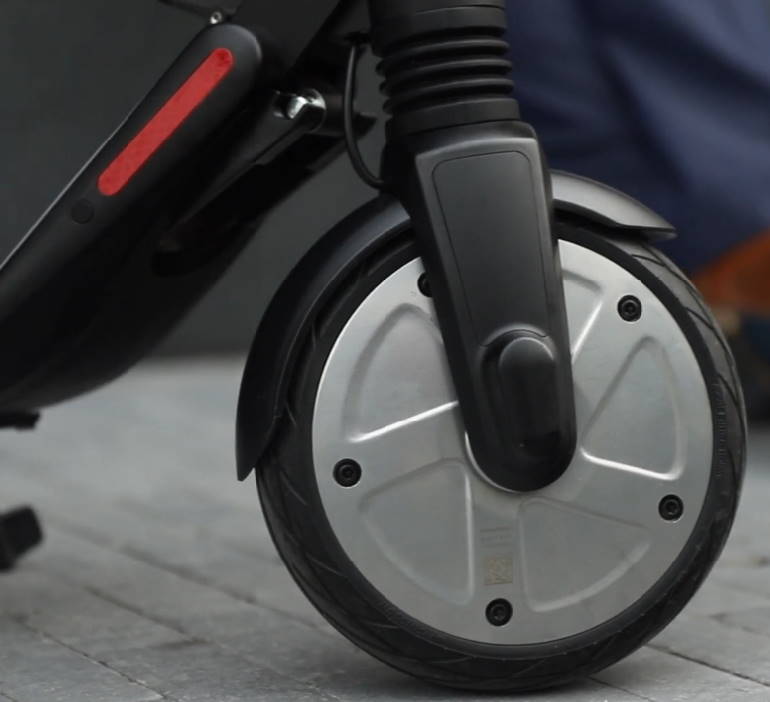 The solid rubber tires on the Ninebot ES4 are puncture-proof, eliminating the hassle of dealing with flat tires—a notable advantage for us familiar with the inconvenience of replacing pneumatic tires.
The front tire measures 8 inches, while the rear tire is slightly smaller at 7.5 inches in diameter.
However, I have a suggestion for improving the rear fender, as I encountered splashes that dirtied my back during my ride, likely due to the fender's length.
Brakes and energy recovery
The Ninebot ES4 features dual brake systems, including an electronic brake with regenerative capabilities and a foot brake.
The regenerative brake, located on the front wheel, allows energy recovery with adjustable settings through the app.
It's worth noting that regenerative braking worked even when I pushed the scooter without throttle use, although energy replenishment is moderate.
The rear foot brake, activated by pressing against the fender, enhanced stopping power. Simultaneous use of both brakes ensured a quick stop, leaving skid marks.
I recommend using a braking technique that includes briefly applying the rear brake or shifting your body weight backward before activating the electronic brake, especially when riding at high speeds. This helps avoid potential tipping, especially if you're a lighter rider like me.
Despite initial complexity, mastering the technique becomes intuitive with a few rides, creating a seamless connection between the scooter and rider.
Suspension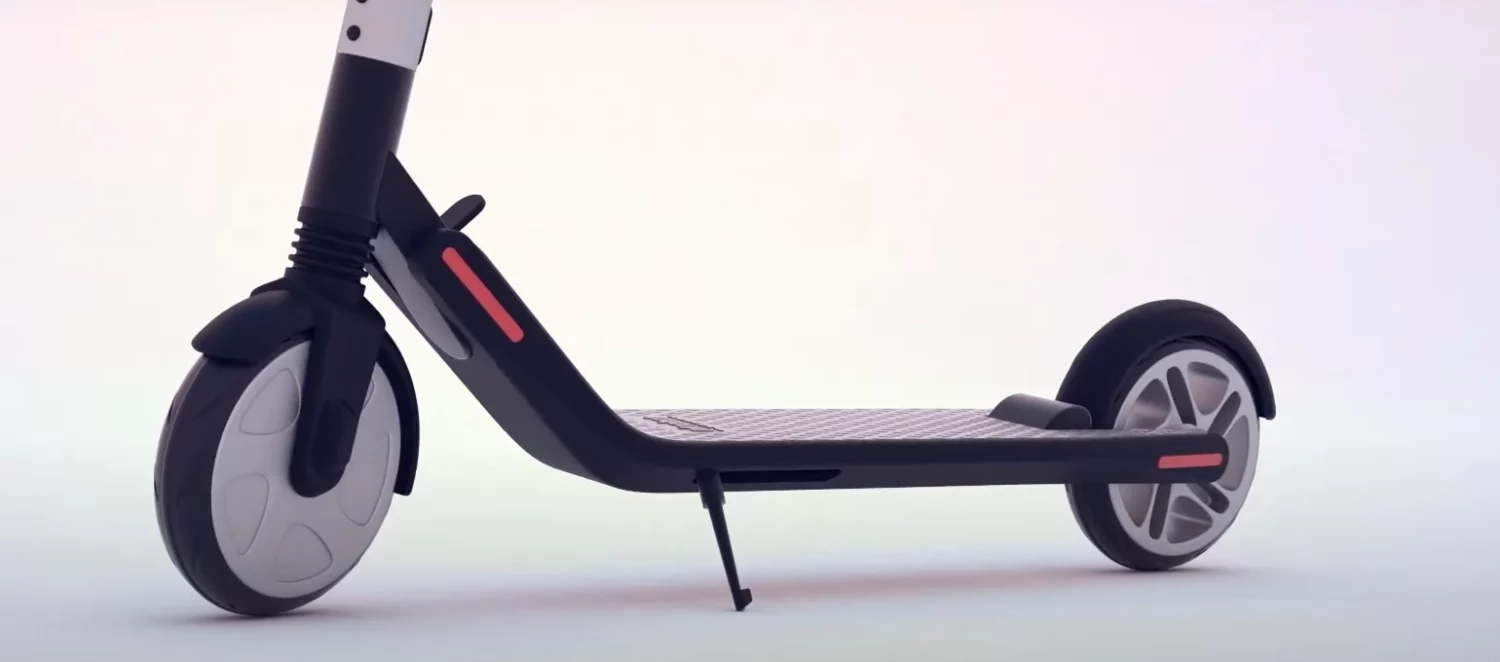 Like any quality solid-tire scooter, the Ninebot ES4 features effective dual suspension, although in this scooter, the suspension is not too prominent.
The rear suspension is a spring integrated into the deck and wheel (visible at the bottom of the deck), while the front suspension is a spring located between the stem and the wheel.
Both suspensions are decent for absorbing shocks from road challenges, contributing significantly to a smoother ride.
Waterproofing and IP rating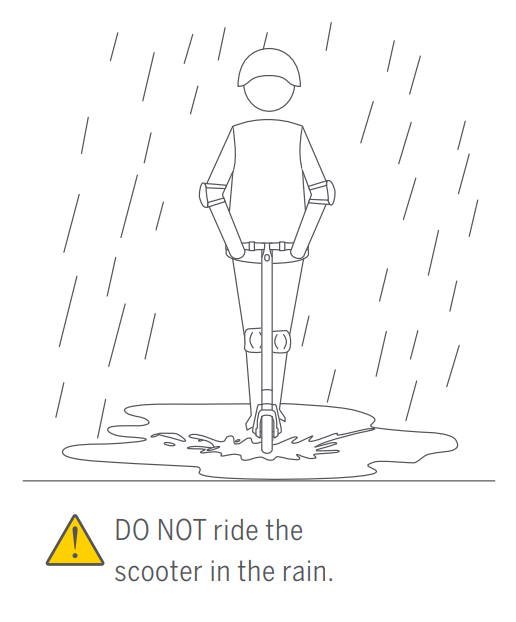 The Ninebot ES4 boasts an official IP54 water resistance and ingress protection rating, shielding it from water splashes at all angles.
However, exercising common sense is crucial, and like any scooter, it's advisable to avoid riding in the rain whenever possible.
Nevertheless, I tested the scooter on rain, and it demonstrated commendable performance in wet conditions, especially for a solid-tire scooter.
As a fellow scooter enthusiast, I understand that sometimes you have no choice but to navigate through light rain and take your chances.
In such situations, the reliable IP54 rating should provide effective protection against water damage to your scooter.
Weight, dimensions, and portability
The Ninebot ES4 weighs 30.8 lbs / 14 kg, making it moderately portable.
When folded, its dimensions are 45 x 17 x 16 in / 113 x 43 x 40 cm, a standard size for folded scooters.
Its simplicity, compact build, and convenient center of gravity contribute to its overall ease of portability.
Additionally, I effortlessly pulled or pushed the scooter by holding the handlebar when needed.
Weight limit
Like many scooters with similar power, the Ninebot ES4 has a standard weight limit of 220 lbs / 100 kg.
Unofficially, there are reports of even heavier riders using the scooter without significant performance issues.
Anyway, for heavier riders, it's still a safer bet to look at scooters for heavy adults.
Lights and night riding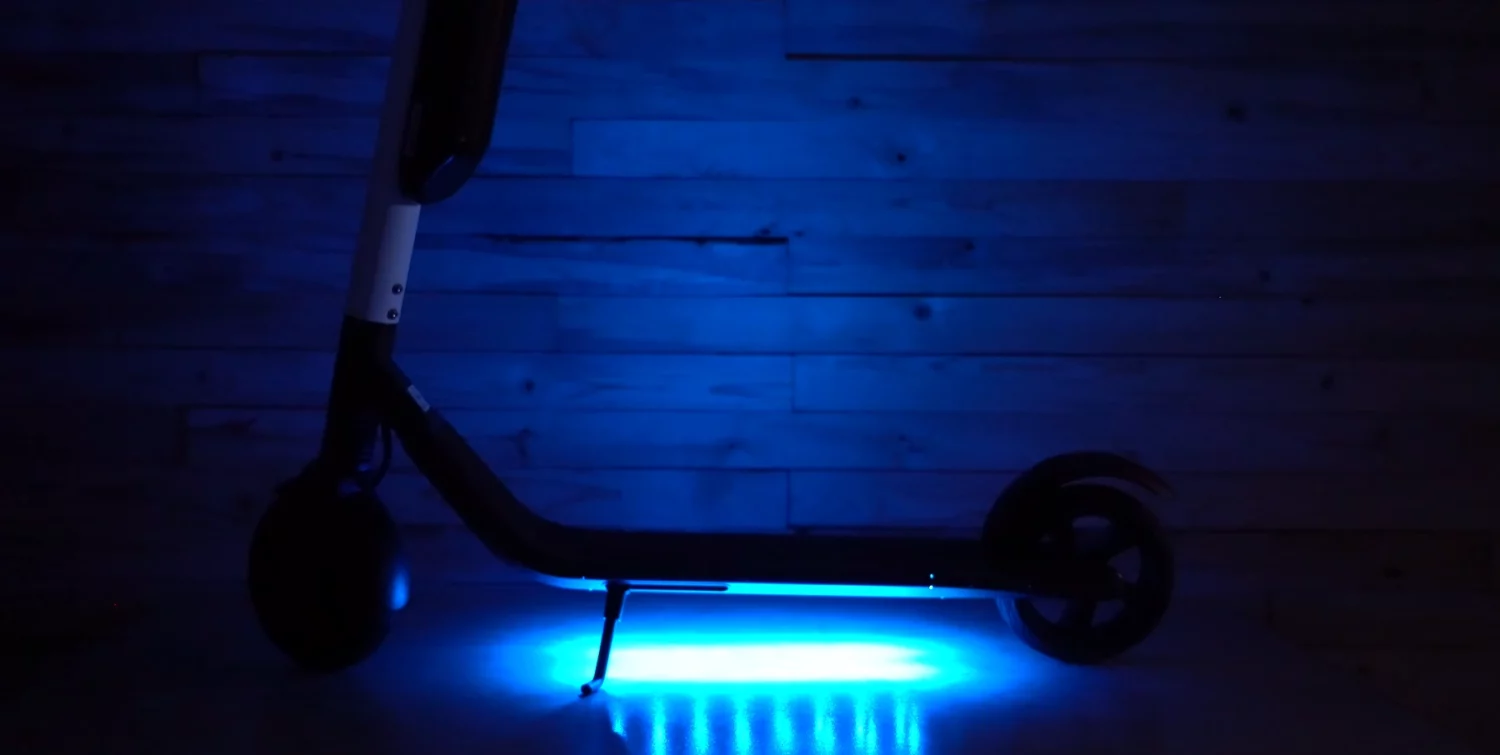 The headlight, located at the top of the stem, provided optimal illumination, reaching a distance of about 7-8 meters with strong brightness, which ensured visibility on uneven terrain.
When I engaged the electronic brake, the red taillights on the rear sides of my deck lighted up, complemented with a reflective sticker on the rear fender further improving visibility during nighttime rides.
Additional LED light strips on the deck's sides, customizable through the app, offer 20 different settings, ensuring you're impossible to miss during night rides.
Stem and deck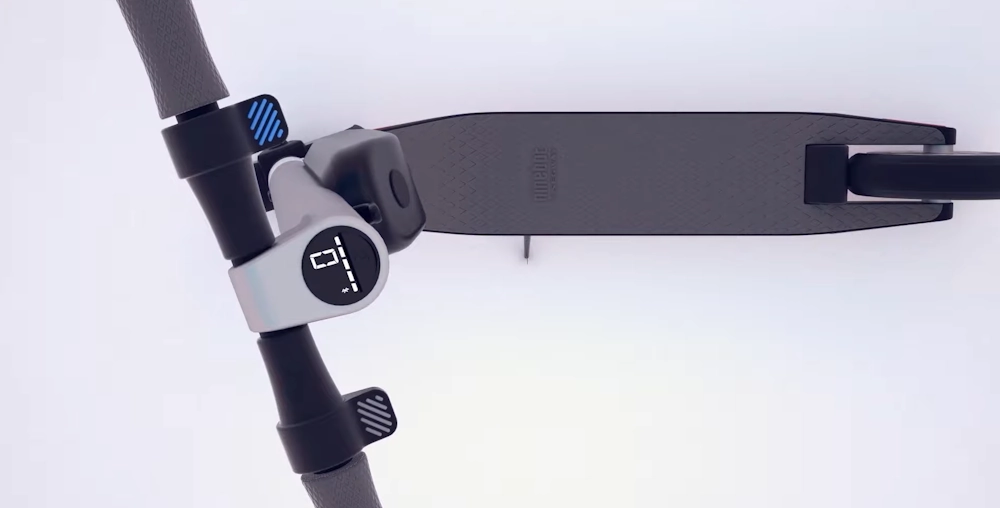 The Ninebot ES4's thick stem enhances both its distinctive appearance and overall durability.
Above the battery, a hook secures the folded scooter to the rear fender, also serving as a handy spot for hanging bags during rides.
As the deck doesn't house the battery, it remains thin, offering a higher ground clearance of about 3.5 inches.
With solid tires, I found that navigating small curbs and low sidewalks was a breeze , and I didn't need to slow down significantly.
The deck features a textured rubber cover for slip prevention.
While riding, ensure the folding pedal is fully pushed to the stem to avoid accidental stepping on it.
The kickstand is something I don't fully comprehend. It is obvious that an extra inch would have made the scooter a lot more stable when standing on it, and I found its short length to be a bit annoying at times. Why Segway has decided not to make it longer is beyond me.
The scooter is not that stable when leaning on the kickstand, and I recommend only leaving it leaning on the kickstand if you have no other choice.
Handlebars and control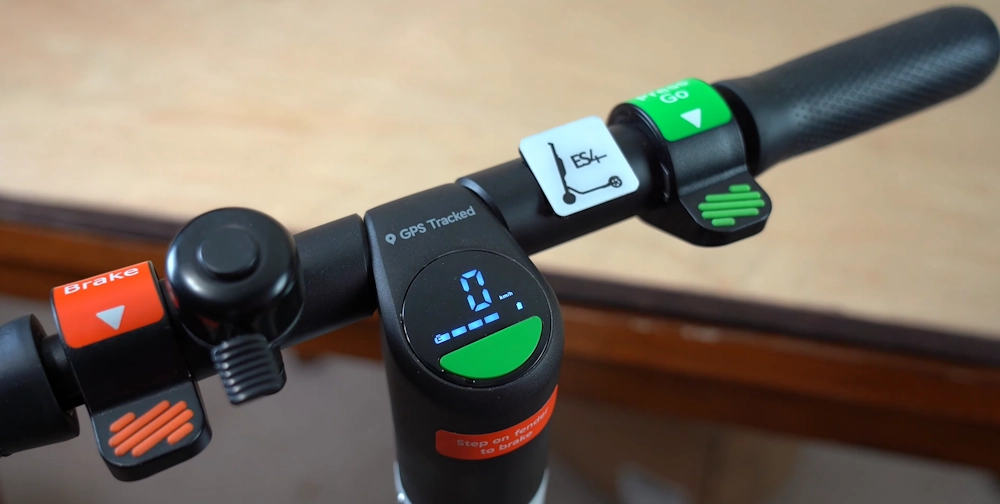 The solid rubber handlebar covers offer excellent grip, ensuring a secure hold even when your palms are sweaty.
The ergonomic thumb throttle, located on the right handlebar, enhances user-friendliness.
On the left handlebar, you'll find the brake thumb button.
The only feature lacking on the handlebar is a bell or horn (refer to the best scooter accessories guide for suitable options for the ES4).
Dashboard and screen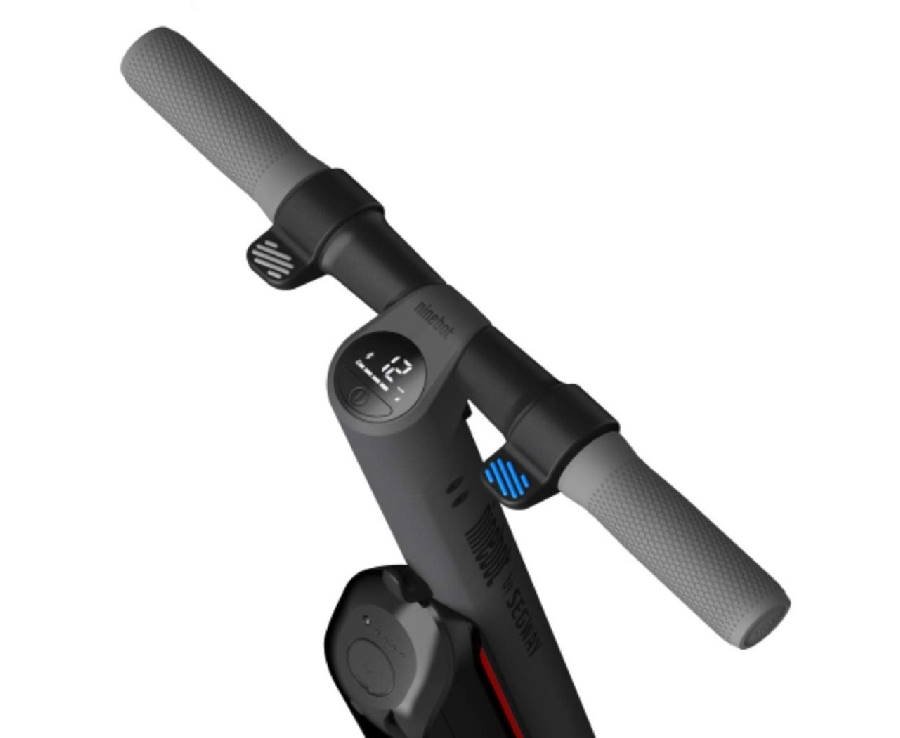 The screen is small but bright, and the color contrast is sharp so that you I could clearly see the display in all sorts of weather.
The screen will display:
current speed
speed mode
battery level
bluetooth status
The battery indicator has 5 bars. While charging, the screen also displayed the battery percentage.
Accessories and customizations
Ninebot scooters, including the ES4, offer a wide range of accessories, allowing for perfect customization with original parts.
Many owners opt for a seat as their first accessory, transforming the scooter from a toy to a practical tool.
The proprietary Ninebot trunk proves handy for day-to-day needs.
Essential accessories like a phone holder, carry strap, bell, and more are available on the official Segway accessories page.
Always prioritize safety by wearing a proper scooter helmet while riding the Ninebot ES4. While a full-face helmet may not be necessary, a bike helmet might be insufficient, making a half-helmet like the Vega Warrior or the ILM Half Helmet would be a suitable choice.
Mobile phone app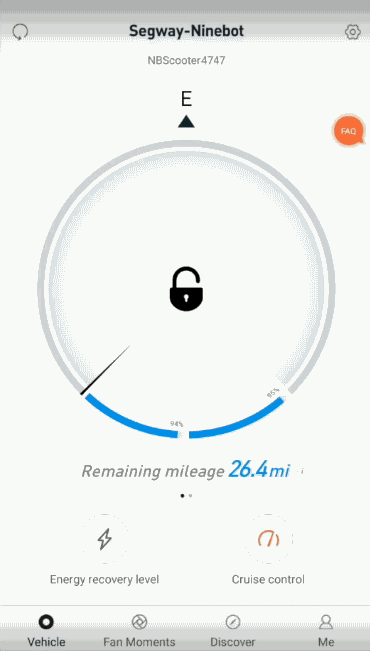 The Ninebot ES4 is used with the standard Segway Ninebot app, available for both Android and iPhone.
Since the app is full of features, you can customize and change the settings to try out different riding configurations. The app can control and show you:
current speed
mileage (current, remaining, total)
average speed
riding time
scooter temperature
cruise control
energy recovery level (regenerative brake level)
pedestrian mode
turn tail light always on
lock the scooter
You can easily customize and control various scooter settings through the app in a user-friendly manner.
However, the ES4, along with other ES scooters, could benefit from a more reliable app.
Bluetooth and connectivity issues have led to numerous user complaints and lower app ratings. While developing a flawless app is challenging, especially for a feature like Bluetooth, the size of Segway prompts expectations for a higher standard.
It's noteworthy that despite some negative reviews, the app generally works well for most users. Improvement in the app is hoped for by the scooter community.
Despite the current app ratings, chances are it will function properly (users seldom review functioning apps).
Additionally, consider exploring the Universal Scooter App by EScooterNerds, offering over 30 features to enhance your scooter experience, available on both iOS and Android.
Custom firmware and hacks
When you're choosing a highly popular scooter, one advantage is the availability of custom firmware to unlock hidden capabilities.
Prominent Ninebot ES4 hacks can significantly boost your top speed, reaching up to 25 mph / 40 kmh. Detailed instructions for the process can be found here.
Custom firmware doesn't just alter top speed; it can modify various aspects.
However, many of these adjustments are accessible through the official app. Custom firmware becomes relevant mainly if you desire higher speeds.
It's crucial to note that installing custom firmware carries a slight risk, potentially voiding your warranty, as it involves modifications not anticipated by the manufacturer.
Tradeoffs and issues
Compared to its predecessors, the Ninebot ES4 significantly improves key quality and utility aspects.
However, a few minor issues persist, some of which could be addressed easily, perhaps in a future model like the ES5.
If you're looking for a scooter within this price range take a look at my list for best electric scooters under $1000, maybe you'll find something that suits your preferences better.
Additionally, if the price of the Ninebot ES4 is way above your budget check out the best scooters under $500, $400 and $300.
One notable absence is a built-in bell or horn, a standard safety feature even in budget scooters. While aftermarket options exist, having it included would enhance the scooter's readiness for traffic.
I'd also add that kickstand's length could be improved for better stability when leaning, a detail that seems overlooked.
The scooter's front-heavy design, attributed to dual front batteries and a thick stem, can affect braking efficiency.
If off-road capabilities are your priority, the ES4 may not be the best choice. You should consider some other scooters suited for off-road.
Despite these concerns, they are relatively minor, and the ES4 doesn't exhibit critical quality issues or major defects after extended use.
Verdict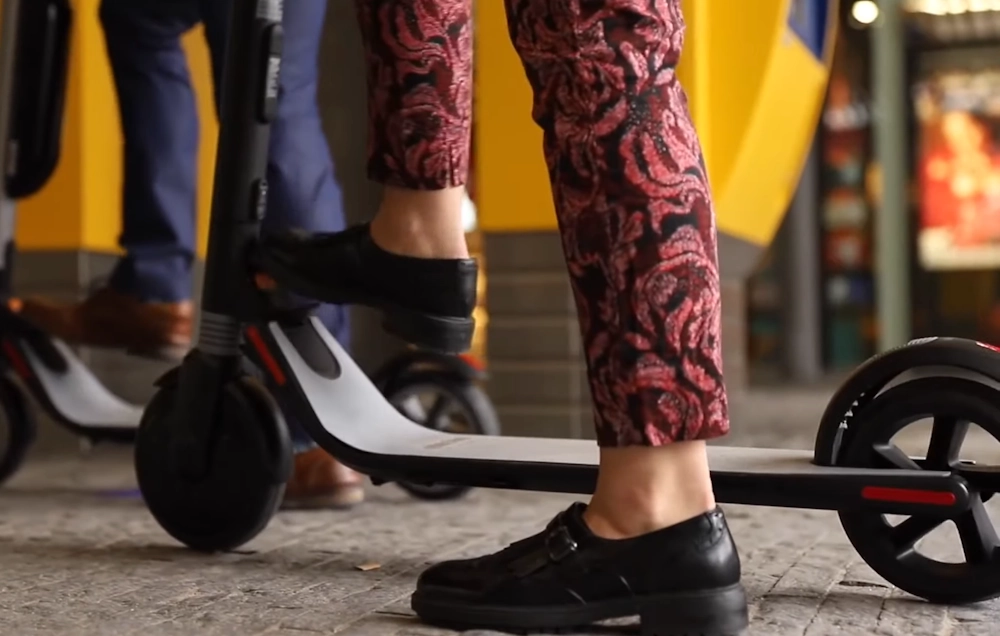 We're talking about a scooter so resilient that it's chosen by some of the world's leading scooter-sharing companies for their fleets.
Lime, one of the largest, relies on the Ninebot ES4 as its primary model, with thousands enduring significant wear and tear in various road conditions and under the care of diverse users.
The remarkable part? They keep on working!
Make no mistake, the Ninebot ES4 is a robust, high-quality scooter, benefiting from the lessons learned from previous Ninebot ES models.
Many will find the Ninebot ES4 perfect. As a widely-used electric scooter, especially by ride-sharing companies, it's an ideal choice for beginners. Commuters, both renters and owners, enjoy its benefits daily.
In essence, the Ninebot ES4 is the go-to scooter for regular riders, offering reliability and versatility at an affordable price, and I warmly recommend it if those sound like the things you're looking for.
Where to buy the Ninebot ES4
---
Want to get
FREE SCOOTER
tips, exclusive discounts and promotions, and unseen scooter hacks? Join the
Scooter Secrets club
.
---
Liked this article? It really helps if you share it.
Follow @escooternerds on social media for more cool stuff
---