Electric scooters are an excellent gift idea in general, but they can be the absolutely perfect Christmas gift idea.
Why?
Well, let's see:
there are many choices that are affordable yet of high quality
the receiver will be both surprised and thrilled
there are tons of discounts and promotions on them around the holidays
We are here to examine the last point in depth.
Best electric scooter Christmas deals
The following electric scooters and brands offer the best deals and discounts for the Christmas 2022 holiday season:
See the entire article on how exactly to claim the discounts and for other discount coupons.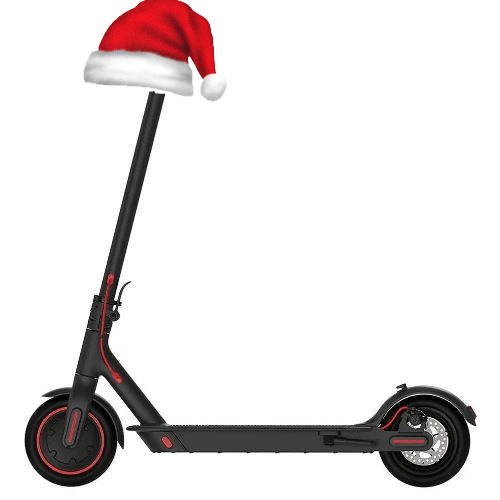 Let's take a deeper look into each of these promotions, and see if any one of them makes sense for you.
Biggest promotion – Nami Burn E-2 Max + FFR Mosquito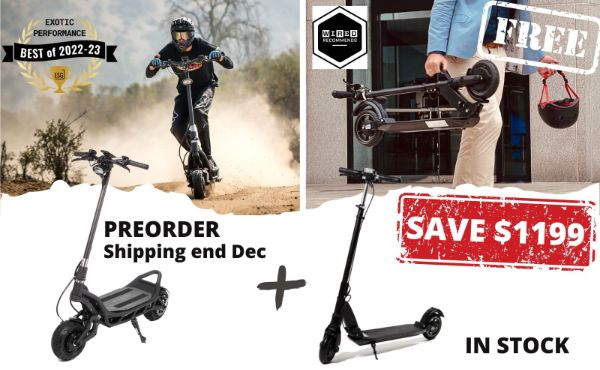 FluidFreeRide currently has the best Christmas deal in the entire electric scooter industry.
By buying the Nami Burn E-2 Max at FluidFreeRide, you will get the Mosquito for free, which is worth about $1200.
This is how to claim the discount:
The Nami Burn E-2 Max is a ridiculously powerful performance scooter, with a top speed of 60 mph / 96 kmh and a range of 90 mi / 145 km, while the Mosquito is more like a commuter scooter, so this is a perfect idea for someone that's looking for a powerful scooter but also wants to give someone a very cool scooter as a gift.
Besides this, FluidFreeRide offers a few other excellent Christmas deals:
Buy one get one free at Apollo (up to $1000 worth of discounts)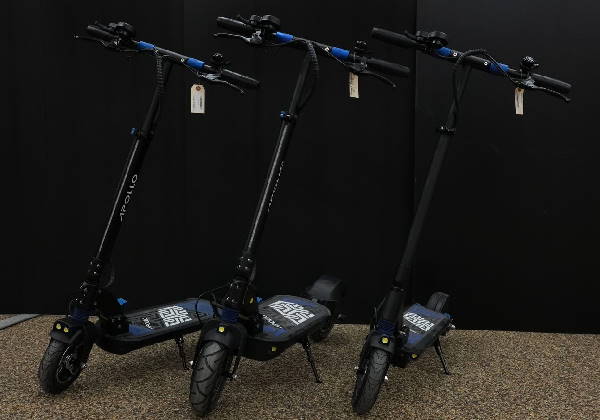 Apollo also have some really amazing discounts going on as well.
The biggest offer for this holiday season is their buy-one-get-one-free deal, where you can buy an Apollo Phantom and get the Apollo Air Pro for just $100, which is a discount worth $1000.
They also have a few other pretty great deals going on as well:
Check the Apollo Holiday Promotions page for a few other discounts and promotions.
Voromotors – 4 years of warranty for free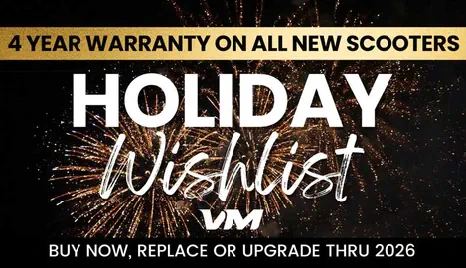 It's hard to say how much will you save during the holidays with Voromotors, because that will depend on which scooter you choose to buy.
It will probably be in the thousands, however, since you can get 4 years of warranty for free on some of the best, most expensive electric scooters in the world, including:
All you have to do is:
add the 3-year warranty protection plan on your scooter
add the scooter to the cart
optionally add shipping protection
agree to the terms
add the discount code 4YEARWARRANTY
Imagine that – not worrying about your electric scooter for the next 4 years. Can you even put a price tag on that?
You can see the Voromotors Holiday Promotions page to find out more.
Inokim – $300 + $150 promotion on 1000 scooters
Inokim have a very unusual promotion for Christmas going on.
They will give $300 off on 1000 scooters, and $150 worth of accessories as a gift.
I'm not exactly sure how many of those 1000 scooters have already been sold. Your best bet is to simply check out the Inokim online store.
Turboant – save up to $350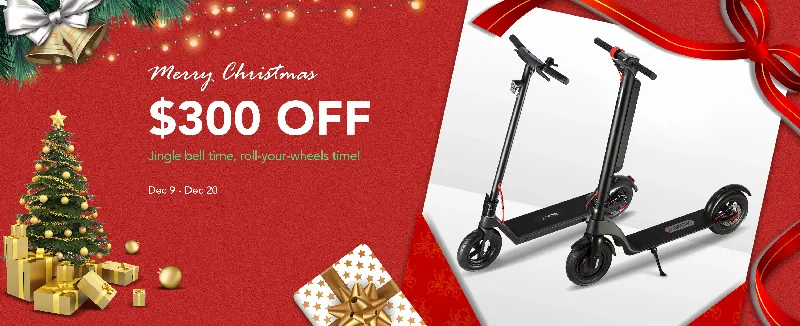 There are a bunch of great promotions going on at Turboant.
The best one is on their flagship model the Turboant X7 Pro, which is one of the best electric scooters with removable batteries currently.
You can get the biggest discount if you buy two Turboant X7 Pro scooters, and you will get $150 off of both, for a total discount of $300. All you have to do is apply the coupon code XMAS300N after adding the scooters to your cart.
Besides that, you can choose between several other cool Christmas discounts:
Best budget promotions – GoTrax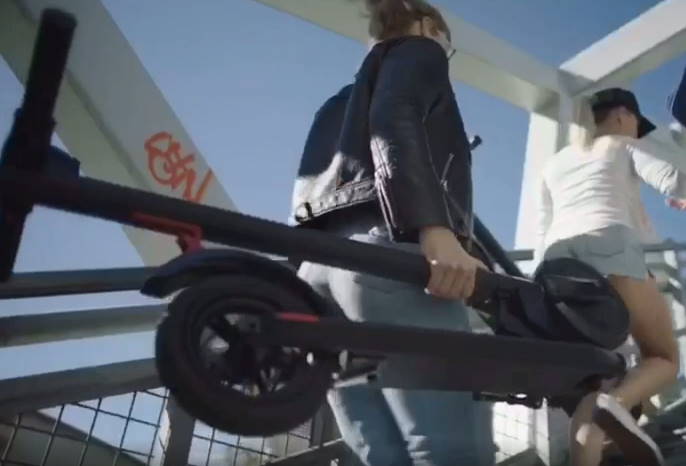 There is no bad time to consider GoTrax GXL scooters, but for the Christmas shopping period, it's often a very wise decision, since you can find some pretty great scooters that are already budget friendly but even have discounts on top of that.
These are the best Christmas discounts going on at GoTrax:
Hiboy promotions – save up to $80
This Christmas, Hiboy have a few promotions on pretty much all of their best models:
Best Christmas deal for kids – Razor E100
If you're shopping for a child or a teenager, you will probably not find a better deal than the Razor E100. It is one of the best electric scooters for kids ever made.
This classic scooter has brought joy to the faces of countless kids throughout the years, as they've unwrapped the big package impatiently, only to have their hopes and wishes confirmed when they've discovered it's really a scooter.
The Razor E100 has been around for quite a while now, and it has proven itself to be a reliable, safe, and very fun scooter for kids. Its recommended age is 8+, although kids much older can, and do, ride it as well.
The scooter comes in several colors, suitable for both boys and girls. It's usually heavily discounted around Christmas.
You can find the Razor E100 on Amazon, both in the black or blue variants, or in pink.
How to choose an electric scooter as a gift
If you're thinking of giving someone an electric scooter as a gift, you're on the right track. People start to love electric scooters more and more, and very few gifts can have the same impact as an entire new mode of transport that a person can use for free.
It is important to consider a few things first. Most importantly:
the scooter's brand and quality (see the electric scooter reviews for that)
make sure the scooter is not too big or heavy for the person
the scooter fits the person's needs (their environment and needs)
See the electric scooter gifting guide to make sure you pick the perfect gift scooter.
---
Want to get
FREE SCOOTER
tips, exclusive discounts and promotions, and unseen scooter hacks? Join the
Scooter Secrets club
.
---
Liked this article? It really helps if you share it.
Follow @escooternerds on social media for more cool stuff
---